Innovations Connect the Virtual Classroom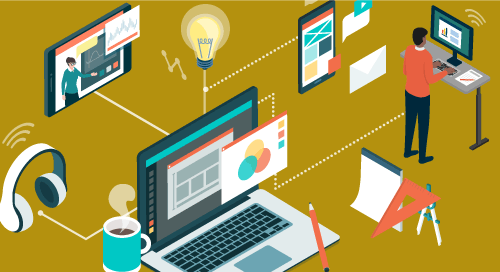 Remote work environments and virtual classrooms are the new normal. The latest technologies make productivity, collaboration, and quality education possible for communities around the globe.
With the global pandemic, educators have been forced to transition from classroom to remote teaching. Digital learning requires visually rich content to bridge the gap. With innovative solutions, one company is making it possible.
Whether sharing lessons with remote campuses or engaging students in virtual classrooms, these remote learning solutions have the interactive features and tools teachers need.
How can technology boost learning? With AI and computer vision, smart blackboards enhance instruction, improve student engagement, and create results. Discover how it's being done.
What if organizations changed their approach to meetings and project management? They could improve collaboration and business productivity. Smart, interactive digital displays are the platforms making this happen today.
Innovative digital displays leverage AI to streamline collaboration, improve productivity, and lower cost of ownership. With zero-touch deployment, enterprises can lower system deployment time by 90 percent.
Educational technology offers tremendous opportunities for schools to bring high-quality instruction to more students—even with a shortage of teachers. Distance and remote learning are a must and new technologies are helping learning institutions to provide quality video lessons, study aids, and other materials to students.
The need for businesses, schools, hospitals, and other organizations to protect people and assets has never been greater. Computer vision and edge analytics enable robust security solutions that make it easier to tackle these challenges—easing the burden on security staff.