Interactive Video Displays Power an Agile Workforce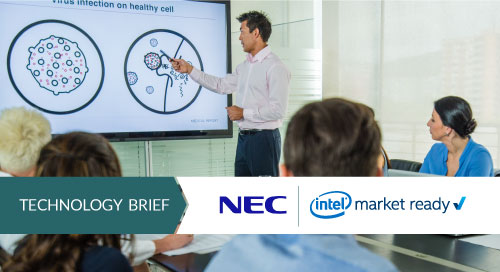 Agile software development improves quality, time-to-market, productivity, and cost. With benefits like these, why don't enterprise organizations use this model across all business processes? In fact, many do.
Taking a page from the agile process, business operations are headed in a similar direction. From DevOps to design thinking, 46 percent of projects incorporate agile workflows. This trend is driving the need for better communication and collaboration.
Successful projects require frequent contact and constant reevaluation of plans. And open lines of communication among teams allow participants to share ideas and work together freely. At least in theory.
In the real world, productive, agile-style meetings are difficult to achieve when people are spread across the campus, the country, or the globe. That's why interactive whiteboards, pixel-free displays, and high-quality audio play critical roles in collaboration.
Interactive Digital Displays Make Productive Meetings Possible
"Organizations are rethinking their meetings," said Gunnar Kyvik, Business Development Manager at NEC Display Solutions. "They're asking key questions. How do participants prepare? What will they create during their time together? And how can they leverage that content on computing platforms they're most comfortable with?"
Kyvik described how a multinational company faced challenges around a common topic: Employees spent too many hours in meetings that they considered a waste of time. The company was shifting to a leaner, more responsive digital workflow. And this required new technologies to enhance communication among departments. Their ultimate goal? To promote teamwork and efficiency.
To help meet these challenges, the company decided to use a single UC solution throughout its conference rooms. But it needed start-to-finish support to tailor it to its specific needs. Management chose NEC Display Solutions and its InfinityBoard Collaboration Solution.
Training was critical. Despite initial reluctance, employees from digital natives to traditional users quickly embraced the solution. Meanwhile, company leaders realized that using a standardized system in their meeting rooms around the globe would produce real value.
There's a wide range of priorities for touchscreen collaboration. Enterprises often switch between videoconferencing platforms such as Zoom or Webex. They use multiple productivity applications. Reflecting the company's approach to partnerships and modular design, the system works with a range of third-party software.
"We believe it's important to cultivate alliances with best-of-breed software and hardware developers," Kyvik said. "When we put together those puzzle pieces, we can tailor the solution to the needs of each company."
And collaboration systems are not just for the "carpeted" enterprise. People in organizations of all types benefit from working together across distances—as if they were in the same location.
For example, disaster management experts use video chat to consult with first responders in the field. Doctors improve patient outcomes via telemedicine. Construction companies work with their subcontractors to design and build 3-D models.
Orchestrating a Digital Display
The solution centerpiece is an ultra-high definition (UHD) touch display—surrounded by audio, video, and powered by a slot-in PC (Figure 1).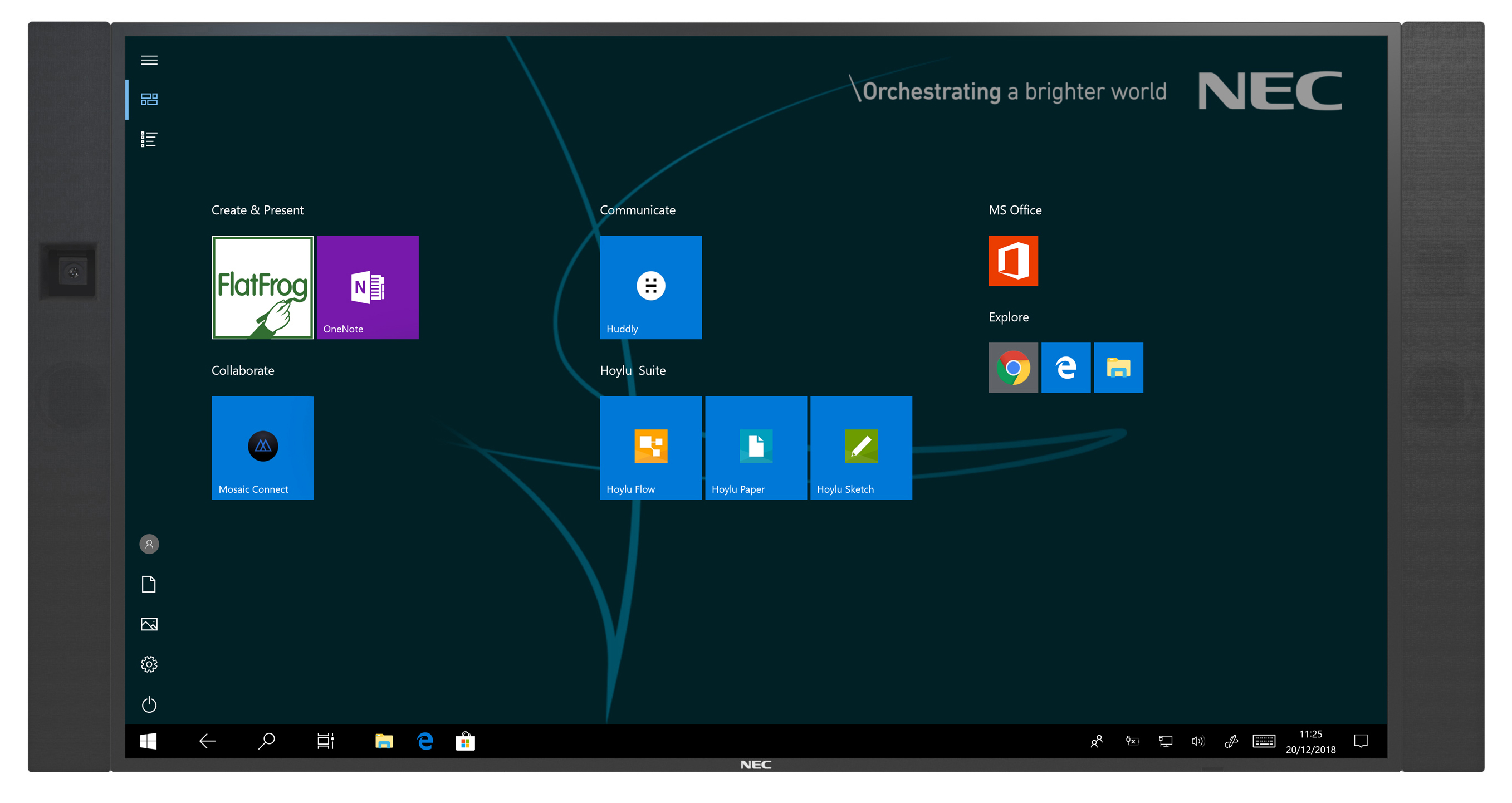 True to the company's best-of-breed approach, the system includes pre-installed software, such as FlatFrog Whiteboard, Mosaic Connect for wireless screen sharing, and Hoylu Connected Workspaces for real-time collaboration.
The interactive display is mounted to the wall in form factors from 55 to 86 inches. Its brightness allows people to see the screen clearly, even in high ambient light. Side speakers are optimized for speech, and an AI-enabled camera can be embedded or mounted separately. Windows 10 Professional comes preloaded on the built-in OPS Slot-in PC, powered by Intel® technology (Figure 2).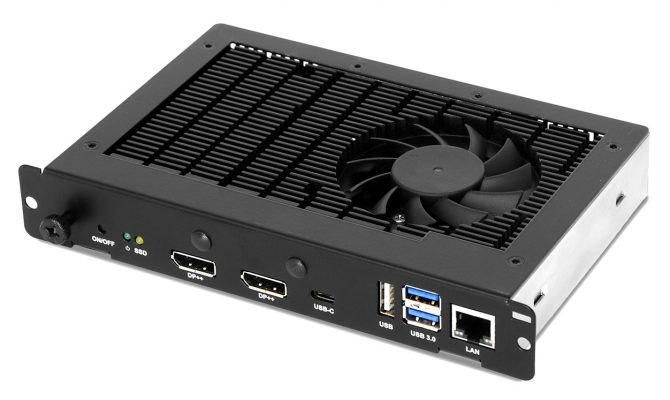 A Move Toward Data Analytics
NEC's NaViSet Administrator 2 software is a tool that provides centralized setup, monitoring, and asset management. System managers can remotely control and troubleshoot hundreds of NEC displays, such as InfinityBoard systems, and receive automatic email alerts if equipment needs servicing.
Kyvik anticipates a larger step toward data analytics with NaViSet. "This field will expand," he said. "The solution hardware already supports IoT connectivity and data gathering—so we're moving in that direction. For example the optional Huddly IQ camera includes an AI engine with capabilities to collect and analyze information."
Collaboration solutions enable organizations to pursue agile workflows and explore new ways to thrive. "End users must remain top priority in the development of these tools," Kyvik emphasized. "You have to motivate them to get out of their chairs and use the technology."