The Many Faces of Digital Signage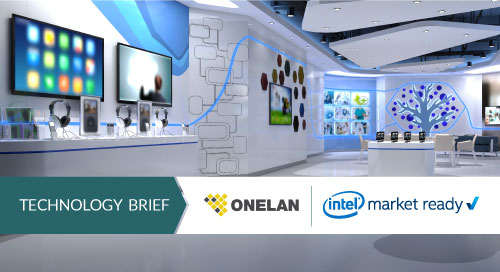 From your online presence to your brick-and-mortar store, customers want a consistent experience wherever they engage with your brand. Creating an omnichannel strategy is more important than ever, and getting it right means you can better compete with eCommerce powerhouses like Amazon.
Digital signage is a great way to bridge the online and offline world with multimedia marketing that enhances the shopping experience and connects with customers. Online and in-store signs can complement and feed off one another, generating customer excitement—and sales.
Travel provider Virgin Holidays turned to ONELAN to transform the ambiance inside its stores, using ONELAN Digital Signage Solutions. The company's main challenge was competing with travel agents and online booking. Most travel agents have traditional offices with people sitting behind desks, and online outlets can use technology to entice potential travelers. Virgin wanted to do something dramatically different to create a game-changing experience for customers, starting the moment they walk through the door.
To help visitors feel like they're already on vacation, it added large digital displays throughout the store—running videos of fun destinations—offering an immersive holiday experience. And Virgin upped the ambiance by adding a bar where drinks are served for visitors to enjoy as they learn about their travel options. Plus there's a play area for kids to hang out and be entertained by Disney World holiday videos.
"As a result, Virgin closes more business," said Hugh Coghill-Smith, chief commercial officer for ONELAN. "Provide a better experience, you're going to sell more holidays. It's as simple as that." (Video 1)
Video 1. Booking With Virgin Holidays
Solution Components
The ONELAN solution creates an immersive experience based on the primary solution components as shown in Figure 1.
Net-Top-Box (NTB) media players—based on Intel® technology—support mixed video, social feeds, HTML5, live TV, and IPTV streams.
A Content Management Server (CMS) platform for creating, scheduling, publishing, and localizing content. It operates as a physical appliance, virtual machine, or cloud-hosted service, scaling across a network of digital players and includes device management and monitoring.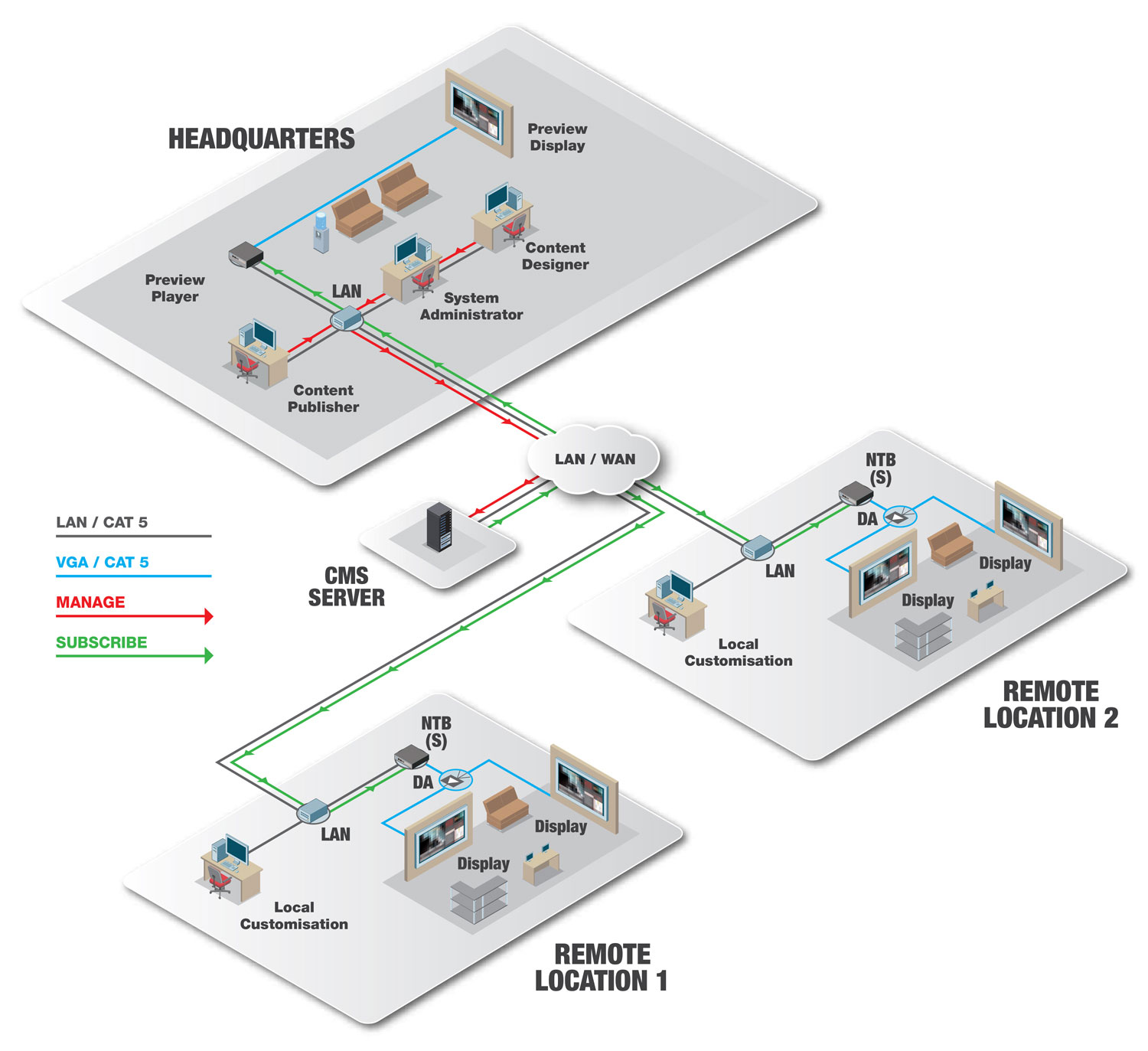 Electronic Signs Provide Revenue Opportunities
In addition to ambiance, digital signage can offer companies ways to partner with their vendors. For example, ONELAN worked with Chemist Warehouse to install screens throughout its chain of 400 stores. Campaigns were designed to increase sales of promoted items, support events, and sell airtime to its brands, matching TV spots and online efforts.
"The goal was to build a story for customers through to the point of sale," said Coghill-Smith. "The well-executed omnichannel marketing campaigns funnel users into the store to the point of purchase."
Using ONELAN digital signage, Chemist Warehouse was able to claim 60 percent of the fragrance market in Australia. The retailer has seen a return on its investment with an increase in sales as well as improved customer satisfaction through greater availability of in-store product information.
"Chemist Warehouse not only sells more products; it turned digital signage into a new revenue opportunity, making money from the brands that want to advertise on their in-store network," said Coghill-Smith.
The program worked so well that the company has a 12-month waiting list for suppliers that want to purchase advertising on a dedicated display.
How did @ChemistWH claim 60 percent of Australia's fragrance market? Digital signage. @insightdottech
Sign of the Times
Digital signs can also address how many customers shop, as 82 percent of smartphone users consult their phones on purchases they're about to make in a brick-and-mortar store. Amazon encourages consumers to comparison-shop while they're in the store, by providing smartphone apps that scan barcodes. Digital signs can help enable this, instead of fighting the practice.
"Signs can display information about online pricing, to eliminate buyer regret and ensure the customer that you have done the research for them and are offering the best price," said Coghill-Smith.
Since digital signage is nimble, it's easy to customize content according to location, time of day, and weather. Signage becomes relevant to the customer, offering information on the weather or providing a service, such as safety alerts or sports results.
"One of our customers is a large bank," said Coghill-Smith. "They've localized their content so that they become part of the community. They're not a faceless bank anymore; they're your local friendly bank with local news."
Deployment Strategies
The job of creating hyper-targeted content can be difficult, and ONELAN serves as a partner by consulting with customers on best practices. The company works with store designers to articulate the brand identity in a store environment, bringing a new-product experience to the customer. Screen placement is strategic, leading customers through the store. And they can duplicate online shopping advantages, such as suggesting other products.
ONELAN provides solutions and services, starting with upfront strategy, planning through system deployment, creating something unique to each retailer, and supporting branding across all platforms.
Adopting an omnichannel model is smart business, and digital signage can play an important role. The consistent branding heightens customer engagement, turning stores into destinations and experiences.