Fill form to unlock content
Error - something went wrong!
Get the latest updates on IoT for retail.
You are following this topic.
Systems Integrators Consortium Offers Smart-Video Solutions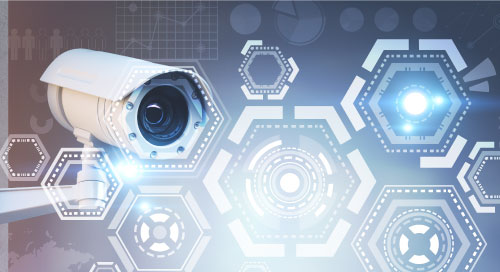 Security cameras traditionally have played a passive role, providing footage after the fact to piece together an incident. But new systems use sensors and intelligent video analytics for early detection—and even prevention.
Cameras with artificial intelligence (AI)-powered capabilities such as sound and motion detection and people counting can activate immediate responses to a variety of events. Cameras also transmit data to the cloud for review later through video content analytics to drive decisions that strengthen security strategies.
Just about every sector, from retail to transportation to public safety, has started using AI-enabled camera systems, creating new business opportunities for systems integrators and the customers they serve.
But as so often occurs, opportunity brings challenges. AI cameras include cloud, IoT, and edge elements that AV integrators have limited or no experience with.
"A lot of new entrants into the market are bringing cloud solutions into the security and the AV space," says Matt Barnette, CEO of PSA Network, a global systems integration consortium. "How do you deploy, configure, troubleshoot, and manage these systems remotely?"
That's where his organization comes in, playing the role of distributor and matchmaker—and much more.
The organization connects member companies with one another and with technology vendors. It helps members choose advanced security analytics solutions and learn the technology so they can fill evolving customer needs and grow their businesses.
PSA supports its members in five major ways—education, access to product, networking, financing, and services. Companies join PSA because "they have a need in one or more of those five areas. Whether it's financial support or the education, they want to be part of that," Barnette says.
Alongside access to advanced #video #technology and solutions, education is arguably @PSASecurity's most valuable role. via @insightdottech
From Tech to Training to Services
PSA maintains relationships with more than 200 technology suppliers, including companies such as Johnson Controls, OpenEye, and Bogen. Managing these relationships, testing products, and validating solutions are key to the company's mission.
"Integrators will often call us and say, 'We've got this need. What do you guys recommend?'" Barnette says. "They look to us to keep a finger on the pulse of the industry and the new solutions that are coming into the market."
This requires a delicate balance between gauging market need, product capabilities, and integrators' readiness for new types of AI technologies. "They don't like when we bring products in that have no relevance, aren't really a fit, or are too much on the bleeding edge," states Barnette.
PSA also has an Emerging Technology Committee, with representation from a dozen member companies, that meets monthly to review new solutions. "They'll typically get their hands on the product, they'll do testing, and then report back that, 'Yeah, we think this is pretty cool. We should bring this on' or 'It might be a great product, but it doesn't really fit the marketplace. Maybe come back again in six months or a year.'"
As part of supplier management, PSA works to navigate supply chain issues, often taking a "squeaky wheel" approach with vendors. "We're on the phone with our suppliers every week, to remedy inventory backlogs," Barnette says.
Alongside access to advanced video technology and solutions, education is arguably PSA's most valuable role. If consortium members don't know how these systems work, they can't successfully sell or deploy them. So, in partnership with technology leaders like Intel®, PSA provides members access to certification courses and other training to shorten the learning curve. For example, Intel supplies members with toolkits, products, and services to build solutions leveraging AI, computer vision, and other advanced technologies.
PSA members have other needs besides supplier management and education. For many, access to financing is a priority. The company will handle purchasing, provide 90-day terms, credit limits, and free shipping on products.
PSA also offers services around marketing, business development, HR, and legal, Barnette says. "We have a network of business solution providers that provide those functions, or we do it natively ourselves."
Partner Ecosystem Collaboration Expands Markets
Networking is another big benefit of membership. The company organizes special-interest groups where, for instance, salespeople from around the country gather and talk about issues they face or talk about solutions or industry happenings.
Sometimes member companies collaborate to leverage one another's expertise. For instance, integrators that carry physical security solutions pair up with cybersecurity solution providers for specific projects. And this is key to PSA's mission—as technology evolves, members can meet customer needs through an ecosystem of integrators, solutions providers, and all the goodness PSA has to offer.
"We've identified who serves the market and bring them together. We help them help each other," Barnette says. "And we also help on the back end through relationships with the vendors, so integrators can go and do their thing. This isn't about product fulfillment. We call ourselves a consortium because we do a whole lot more than that."

This article was edited by Georganne Benesch, Associate Editorial Director for insight.tech.