Retail Analytics Get Physical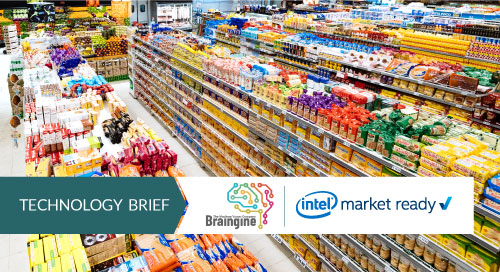 Even in the best circumstances, the world of fast-moving consumer goods (FMCG) is complex and competitive. Effective product promotions, well-stocked shelves, and supply chain management all influence competitive success and sales results. But despite a brand manager's well-laid plans, a lack of visibility into these factors is costly.
With an endless array of products—in tens of thousands of stores—manual processes prevent merchandisers from maintaining a clear picture of customer perceptions and behaviors. While anecdotal sales data can identify which products sell, there's little visibility into why they do so. How do brand managers know which products consumers show interest in, what they pick up but don't purchase, and what they don't even notice on the shelf?
Successful merchandising of goods in physical retail can no longer rely on hit-or-miss information gathered manually. It requires taking a range of factors into account—from competition inside the store to the weather outside—and how consumers respond.
And in today's unpredictable environment, FMCG manufacturers must be more nimble than ever to keep up with sudden changes in consumer and retailer needs.
"Retailers live in a tough world and have a lot of competition," said Karl Müdespacher, General Manager at Expertos en Sistemas. "They need to understand the shoppers, how to grab that low-hanging fruit of incremental gains, and how to be top-of-mind."
The good news is that innovative technologies are changing the game.
Better Merchandising with AI and Computer Vision
Artificial intelligence and computer vision are enabling manufacturers and their salesforce to benefit from digital analytics in the physical world. By learning how customers experience product merchandising, how they move about the store, and how they make purchase decisions, managers can better position their products to attract shoppers and increase sales.
"An optimal and timely display strategy execution can increase sales up to 12 percent and avoid a 6 percent sales decrease that would go to the competition," said Müdespacher. "And since company profits depend on up to 80 percent of this channel, these are significant numbers."
Braingine Machine Vision by Expertos en Sistemas helps FMCG manufacturers and retailers understand what's going on where their operations take place—on the store shelves, endcaps, and cold cases.
Müdespacher explained: "This is where you have your customers, products, logistics, and your supply chain all come together. We can tell you if something's going wrong in real time. Not when it's too late to take action."
The solution helps brands sift through tens of thousands of actions per day to identify deviations and opportunities. Müdespacher said, "They can use Braingine to make a suggestion and optimize the placement of their products to increase profit margin and market share. They can compare it with sales of last week, last month, so they really have a complete picture of what customers are looking for."
For example, with AI and computer vision the system can determine the aisles that customers shop, where they look, and the products they respond to most. This gives brands a better understanding how shoppers react to their merchandise displays.
Visual data enables brands to identify which products move, detect errors in the marketing strategy, and find suggestions to optimize placement. It can help refine product stocking strategies across every shelf in every store to optimize purchases, reduce loss to the competition, and decrease product returns.
With AI and computer vision the system can determine the aisles that customers shop, where they look, and the products they respond to most. @ExpertoSistemas
A Platform for Retail Analytics
Braingine can be configured as an on-premises or secure cloud architecture. At the edge it uses Intel® NUCs—a mini-PC with powerful compute and ease of setup. The standard platform supports customers' existing video surveillance infrastructure and cameras, which preserves investments and provides significant savings. It also integrates with the handheld devices used by sales teams to view situations of interest in real time (Figure 1).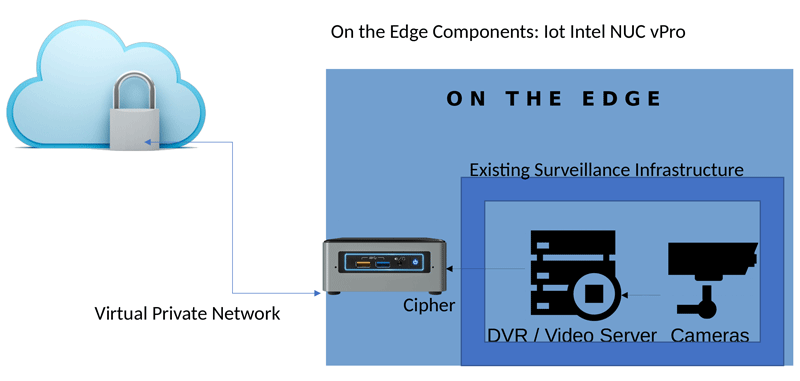 Brands and retailers can capture the analytics they need without collecting sensitive information and with an enhanced level of hardened and secure standards. "We just use how and where you're looking, some measures on your face, and then transform that into a number. There are no biometrics stored," Müdespacher said.
For example, a retail environment might have video feeds from 300 cameras with all video content processed at the edge—sending only metadata to the cloud.
And the system is easily customizable through its SDK. Business customers and system integrators can, through a GUI, train AI algorithms to define rules to their specific use cases—be it facial recognition, theft detection, or geofencing.
Technology for a Changing Retail Environment
As they aim to bring the power of digital analytics to physical stores, brands and retailers are finding new ways to benefit from technology. Field visits can be optimized, KPIs realized, and strategies defined in real time. Brand managers have the business intelligence they need to move quickly to stay ahead of the competition—and the turbulent retail state of affairs.