IoT Middleware Delivers Web-Based Application Enablement
A primary task for an IoT platform is the gathering of data from endpoint devices including sensors and the transmission of that data to cloud components for analysis. Since use cases can differ depending on the sensors and devices deployed, an IoT platform needs to be able to support third-party vendor (TPV) products for enabling specific end-to-end solutions.
In this post, we look at how Telit, a global IoT enabler, approaches end-to-end data flows on an IoT platform based on the Intel® IoT Platform reference architecture, their deviceWISE IoT Application Enablement Platform (AEP), and the Telit IoT Portal (Figure 1). In particular, we consider how this solution enables companies to deploy, configure and manage end-to-end IoT deployments from a single, cloud-based portal.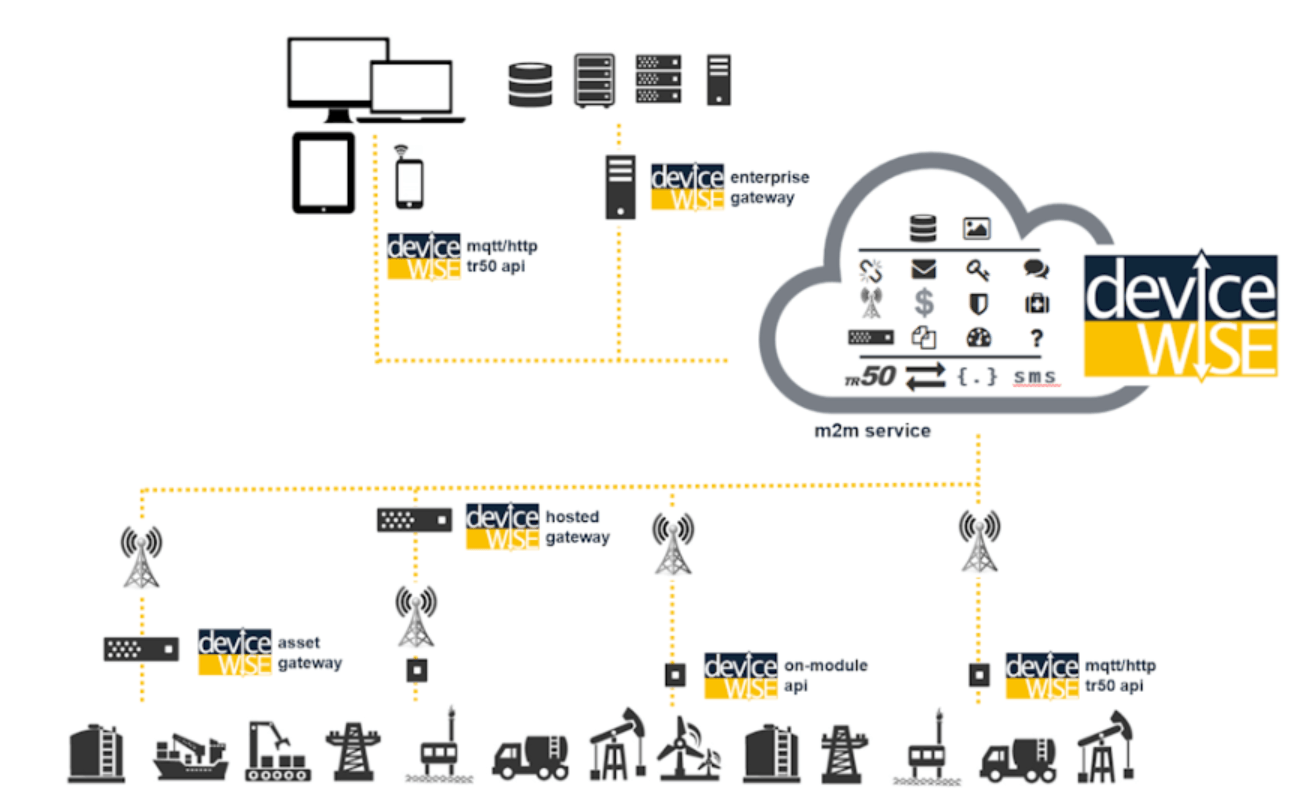 Figure 1. Telit's deviceWISE architecture enables end-to-end data flow on an IoT platform.
The deviceWISE IoT Application Enablement Platform (AEP)
The deviceWISE IoT AEP is a turnkey secure and scalable technology platform available by license. It is backed by upfront customization and integration services, as well as ongoing technical maintenance and support. In Figure 2, you can see components of the deviceWISE IoT AEP and how they perform as middleware within an IoT platform structure based on Intel IoT Platform reference architecture.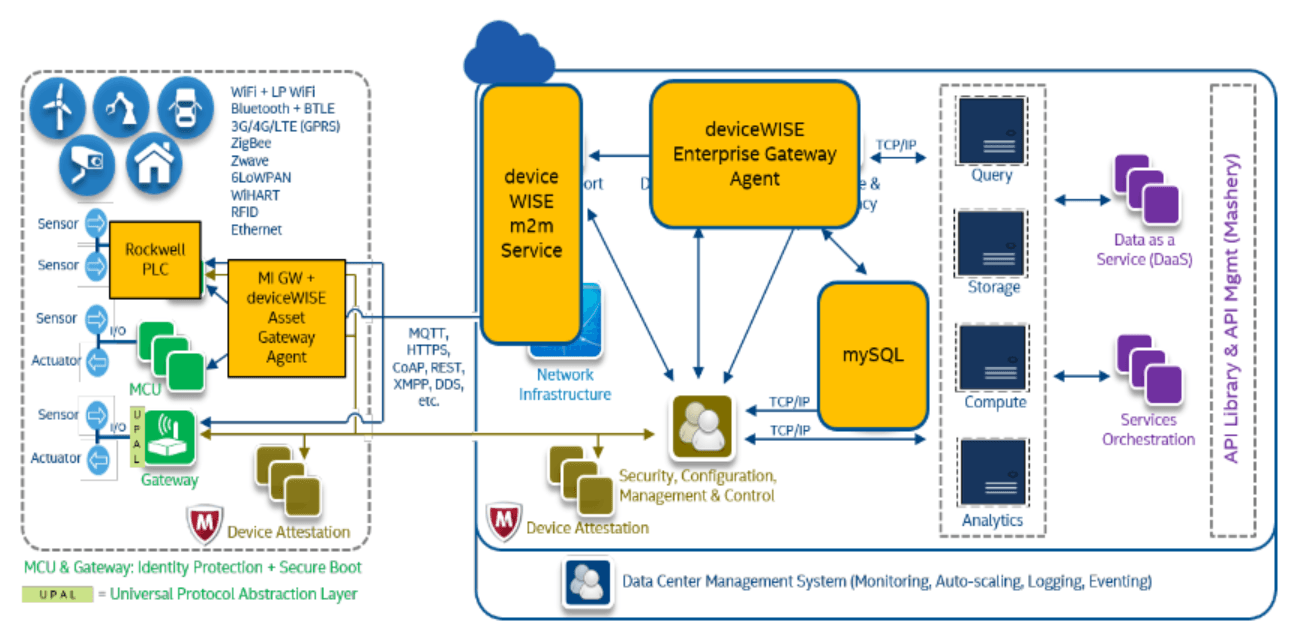 Figure 2. This diagram shows where various Telit deviceWISE IoT AEP components fit into the Intel® IoT Platform reference architecture.
The Intel IoT Platform includes a set of reference architectures and a portfolio of products from Intel, members of the Intel® Internet of Things Solutions Alliance (such as Telit), and other ecosystem partners. The architectures provide blueprints specifying a comprehensive set of building blocks for seamlessly and securely connecting endpoint devices, delivering trusted data to the cloud, and delivering value through analytics.
Telit deviceWISE Asset Gateway software – included with deviceWISE IoT AEP – provides a critical component for collecting the data from edge devices (sensors, RFID tag readers, programmable logic controllers or PLCs, microcontrollers, etc.) within the Intel IoT Platform. This gateway software runs on IoT gateways such as those based on Intel® IoT Gateway Technology, a key building block component of the Intel IoT Platform product portfolio.
As part of the Asset Gateway software, Telit includes a deviceWISE Asset Gateway agent for Linux and Windows. This enables the Asset Gateway software to handle communications with various Telit components, collect and process data, and then send the processed data to the deviceWISE M2M service and/or enterprise applications. (The deviceWISE M2M Service is a hosted service that handles security, messaging, device management, and administration for applications.)
For devices lacking the necessary technology to be connected to an IoT gateway, Telit offers developers wireless machine-to-machine (M2M) IoT modules. Designing these into a device enables it to send and receive data over cellular, wireless, RF, ZigBee, or Sigfox networks, depending on the module (Figure 3). Telit also offers GNSS modules that make devices position/location-aware.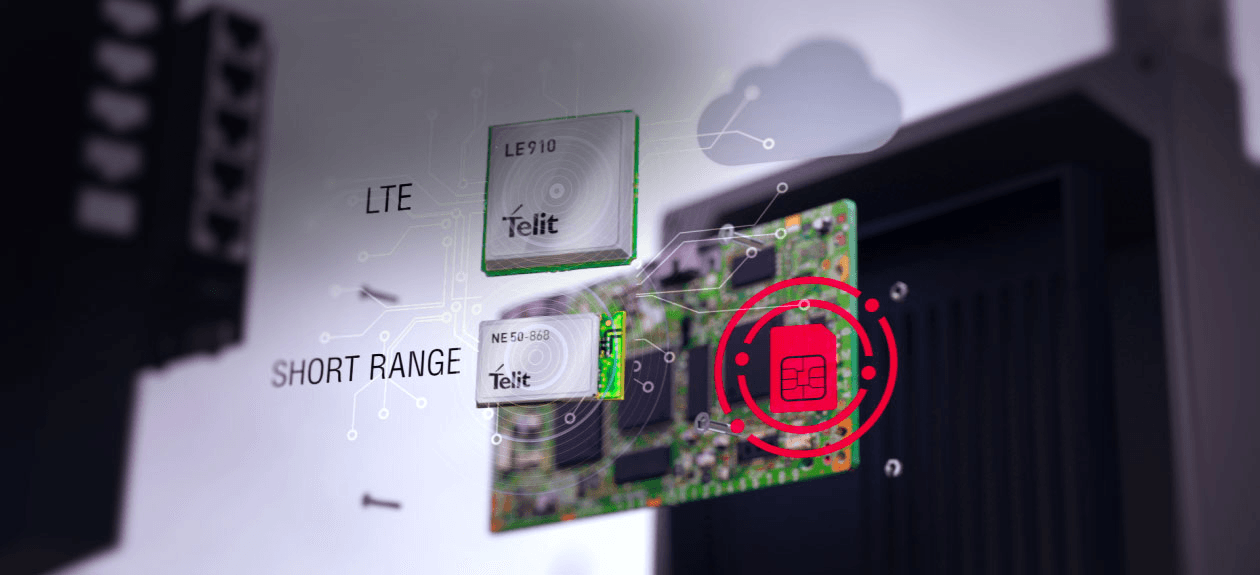 Figure 3. Telit offers M2M IoT modules that developers can design into their devices to enable various wireless technologies.
Telit IoT Portal
An innovative part of the deviceWISE IoT AEP is the Telit IoT Portal. This solution enables businesses to deploy, configure and manage end-to-end IoT deployments from a single cloud-based portal (Figure 4). The Telit IoT Portal solves the problem of having to go from one service provider portal to another and another to accomplish management tasks. Such a multi-portal process wastes time, can lead to errors, and can make it difficult to scale a solution and keep it manageable.
Engineered for a unified, streamlined experience, the Telit IoT Portal provides a command-and-control hub that makes it easy to connect things to applications. Using it, you can seamlessly integrate any endpoint device, production asset, or remote sensor with web-based and mobile applications and enterprise systems across any wireless network.

Figure 4. The Telit IoT Portal provides a single cloud-based portal to deploy, configure and manage end-to-end IoT deployments.
The Telit IoT Portal's management functionality addresses communication provisioning, including seamless integration with mobile network operators (MNO) and connected device platforms (CDP). Users can activate or de-activate devices, manage SIM cards, analyze connection quality, and set all provisioning and data plan parameters. This platform function is especially useful in preventing data overage and overall data cost management. The advanced CDP integration feature aggregates federated data across multiple wireless networks – a valuable capability when operating IoT deployments in different countries and regions around the world.
From the same portal, users have continuous access to all the comprehensive functions of the deviceWISE IoT AEP, including device onboarding, edge-intelligence, data collection, data transport, data storage, data delivery, and application integration. Developers can connect, collect, and control anything with a single, standardized API set that is common across device integration, connectivity management and application development.
The Telit IoT Portal reduces risk, time-to-market, and the complexity and cost of deploying solutions for monitoring and control, industrial automation, asset tracking, and field service operations across all industries and market segments. It makes an ideal window from which to work in an IoT implementation based on deviceWISE IoT AEP middleware running on an enterprise-wide IoT solution using the Intel IoT Platform architecture.
Enable and Manage an IoT Platform from the Web
Whether a business is just starting out or already operating thousands of remote devices across the globe, the deviceWISE Application Enablement Platform and Telit IoT Portal reduce steps. The Telit solutions make it easy to connect things to applications and manage them from a cloud-based web portal. For those looking for specific solutions for mobile network operators (MNOs) or manufacturing, Telit offers deviceWISE for MNOs and deviceWISE for Factory. There's also a secureWISE for the semiconductor industry.
Developers looking for gateways to run Telit deviceWISE Asset Gateway software can find more than 50 gateway solutions based on Intel IoT Gateway Technology from Alliance members. You can also find other IoT cloud software solutions in the Alliance's Solutions Directory.