IoT Dev Chat Ep. 4: Keeping Retail Workers Safe & Connected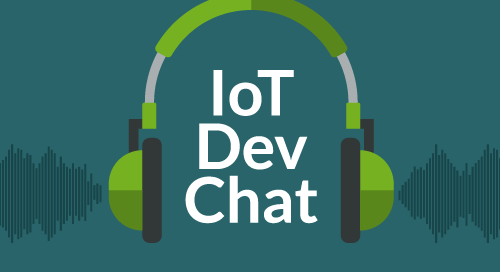 When it comes to keeping employees safe and healthy, retailers face unprecedented challenges. How can business help their frontline employees maintain social distancing? How can workers collaborate without face-to-face meetings?
In this podcast, we discuss these questions with Alan Jezek, Chief Revenue Officer at Theatro Labs. With his deep background in connected workers, Alan brings keen insights in to the "new normal" for the retail sector. Join us as we explore the ways technology can help merchants move forward. You will hear:
Why IoT networks are critical to new business models like curbside pickup
How technology can replace—and upgrade—the daily worker huddle
How leading retailers cut deployment time from years to weeks
Available on Apple Podcasts, Spotify, SoundCloud, and iHeartRadio, the IoT Dev Chat covers what matters most to engineers and developers. Subscribe now to keep up with the latest in the industry.