Fill form to unlock content
Error - something went wrong!
Get the latest updates on IoT for retail.
You are following this topic.
Digital Signage Is Evolving; So Are Network Operators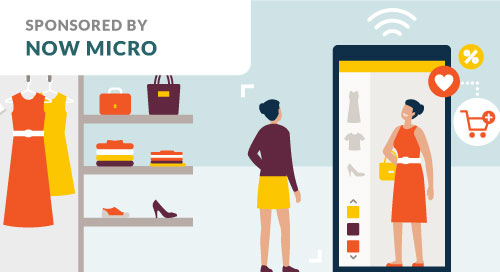 Digital-signage software is rapidly evolving, gaining new roles with retailers, campuses, offices, event venues, and more. Now comes the biggest evolution of all: enterprise digital transformation.
As digital-signage platforms add new capabilities, they can take on entirely new applications—helping enterprises innovate at unprecedented speed. Displays equipped with visual sensors, for example, have been rapidly repurposed to aid physical security.
For network operators, this is a breakthrough not just in the scale of opportunities, but in the type of services they can provide. Instead of being just another vendor, network operators can become active partners in their customers' operations.
Turn New Tech into New Business
It all starts with the emergence of AI and automation. These technologies move digital-out-of-home (DOOH) media beyond old broadcast media models, and into precision narrowcasting.
Today's smart displays can adapt on the fly, delivering the right message to the right audience at the right time. What's more, these displays can assess viewer responses, delivering instantly measurable ROI (Figure 1).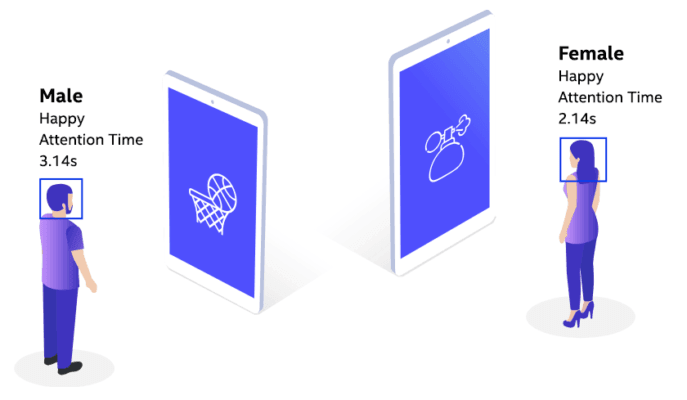 In many ways, DOOH media is following a path pioneered by online advertising. Just as banner ads gave way to context-aware, metrics-driven content, the DOOH market is moving away from display ads toward responsive content.
But DOOH media has a unique advantage: Physical displays can use sensors to understand their surroundings in a way that is impossible for online media. A smart display with thermal sensors can keep an eye out for fevers, for example. Or a display in a highly trafficked area could analyze fashion choices to help retailers stay ahead of the curve.
Digital signage? It's more than ads. Network operators have a whole new world of opportunity, says @nowmicro. Via @insightdottech
With all of these new possibilities, network operators have an opportunity to grow revenue. "There's a potential for every brand to allocate 20% to 25%of their ad budget to DOOH media," says Maroun Ishac, Director of Business Development in the Retail Solutions Division of Intel®.
Make Success Easy
Perhaps more important, network operators can think bigger—not just about the content on their displays but about their customers' overall messaging strategy.
"Brands want to work from a strategy that has more of an omnichannel focus," says Matt Schmitt, President of DOOH media management company Reflect Systems. "Not just providing more online and mobile tools for customers, but also reaching customers at the right time and right place in their journeys."
To do this, operators need smart content delivery systems—i.e., automated systems that target the right audiences with the correct content on a timely basis without constant human intervention. Robust and real-time reporting is also critical. Operators and their customers must be able to gather actionable information so they can make better decisions.
But there is an even bigger picture to consider. As digital signage becomes part of digital transformation, there is a need for more capable platforms. "We see the power of platforms really driving all layers of solutions," says Bernard Carter, Vice President of Technology at digital signage developer Now Micro. In other words, start with the right platform and you will empower your customers to get creative.
A Robust Solution
To make the most of this inflection point in the industry, network operators can focus on three key promises:
Addressability—target the best combinations of screens and times to reach specific groups, based on real-time data.
Accountability—record and deliver metrics to show messages reached desired audience with qualified delivery.
Attributability—show that exposure to a message or application delivers the desired response, whether a visit to a store or website or even an ecommerce purchase.
To deliver on these promises, operators need a platform that can handle the rapidly evolving expectations and an infrastructure that allows for innovations to be adopted at scale. An example of this approach is the partnership between Now Micro, Reflect Systems, and AdMobilize:
Now Micro is an IT integrator that leverages Intel®-based technology to create future-proof systems with the power to take on new challenges.
Reflect Systems leverages its advanced DOOH software platform and data and design expertise to put on screens the content that networks and brands need.
AI expert AdMobilize pulls in data at display sites and uses it to direct proper messages to desired audiences and make smart decisions.
An Eye to the Future
The future of digital displays and messaging is about more than showing ads. It will include interactivity, security monitoring, and more. Adopt a platform like that from Now Micro, Reflect Systems, and AdMobilize, and position a network—and what it can do—for success now and in the future.
This article was edited by Christina Cardoza, Associate Editorial Director for insight.tech
This article was originally published on August 13th, 2020.