Fill form to unlock content
Error - something went wrong!
Your content is just a step away. Please submit below.
AI Video Analytics Offer Valuable Insights, Ensure Anonymity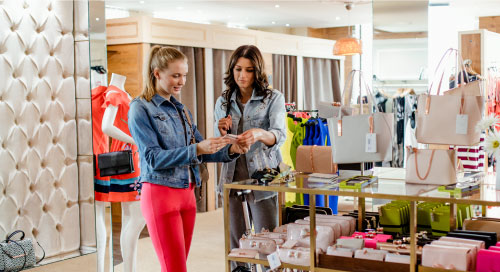 Wherever you go these days, be it a shopping mall, subway station, or public square, it seems like cameras are high and low. But it's not just for security purposes anymore. We're living in a data-driven world. And thanks to AI video analytics, information collected from cameras provides new ways for organizations to garner valuable customer insights—improving operations and experiences.
For instance, a transit system looking to ease congestion at rush hour may anonymously collect data on how many people stand on a platform or how crowded the subway cars get. The transit system can act on this information by adding cars and adjusting schedules, with a deterministic method of confirming that changes improve the quality of service for customers.
Or on a factory floor, a manufacturer may collect statistics on the movements of assembly line workers to help keep them out of danger around robotic arms. It's easy to understand when machines start and stop, but it's much more difficult to accurately understand human physical behavior, especially as it relates to human-machine interaction. Very often, statistical data collected over time will reveal occurrences of events that human observation can't catch. This is where computer vision and AI can come into play.
"The advancements in AI have unfolded a new chapter in video analytics. By employing sophisticated algorithms, it's now possible to analyze movements and behaviors without intruding on personal privacy," says Anisha Udayakumar, AI Evangelist at Intel. "The transition from traditional object detection models to more privacy-centric models highlights the progression towards ensuring anonymity while deriving valuable insights from video data."
A solution that combines video analytics and faceless-AI offers significant opportunities for organizations across sectors, including:
Operational optimization by streamlining processes and allocating resources
Safety enforcement through monitoring patterns in behavior to improve safety regulations
Enhanced customer experience by gaining behavioral insights while preserving personal privacy
Utilization of existing video infrastructure for cost-effective and accessible software deployment
Gaining a competitive edge by accessing real-time insights that can influence long-term business decisions
AI Video Analytics Offer Customer Insights
Knowing the value of video data, C2RO, an AI-SaaS video analytics provider, set out to create a new type of advanced video analytics platform: ENTERA.
ENTERA uses an organization's existing security cameras and runs in a secure and private edge environment for video analytics.. According to C2RO CEO Riccardo Badalone, the platform requires minimal, if any, hardware investment to deploy, and produces highly accurate and fully anonymized data.
"If you tell a customer that already made a huge global investment in video security systems that they have to replace all those cameras with another, more expensive type of camera, there's no way they will adopt your technology," Badalone says.
But what really sets ENTERA apart is its ability to comply with a common customer request: "Tell us where our visitors go. We don't want to know who they are, but tell us where they're spending their time," Badalone explains. "All data generated by the system is explicitly not derived from visitors' faces."
This frees organizations to analyze customer insights on user behavior and traffic patterns while complying with the strictest privacy laws such as Europe's General Data Protection Regulation (GDPR).
Instead of uniquely identifiable information, ENTERA delivers insights on demographics. For instance, let's say a mall wants to better understand its foot traffic. AI models can determine the percentage of people simply walking through the property versus those who came in for a purchase, and how long customers tend to spend in specific areas.
"It highlights traffic patterns that are correlated to demographic groups, and this allows for A/B testing and performance tracking for any kind of marketing initiative," Badalone explains.
Developing #ComputerVision #technology requires a thoughtful approach that demands a constant stream of creative and innovative solutions for the series of intricate technical challenges that arise. C2RO via @insightdottech
Building an AI Video Analytics Platform from the Ground Up
Developing computer vision technology requires a thoughtful approach that demands a constant stream of creative and innovative solutions for the series of intricate technical challenges that arise.
Technology that rigorously refrains from collecting or processing personally identifiable information requires advanced algorithms and stringent data protection measures.
This means figuring out how to track and identify objects and individuals in complex, real-world scenarios while intentionally forgoing any reliance on conventional methods of recognition. To do so requires integration of cutting-edge and highly efficient algorithms to successfully reach the ultimate benchmark goal of real-time processing of data analytics.
This is where the Intel® OpenVINO™ toolkit comes into play. In collaborations like the one with C2RO, OpenVINO demonstrates its capability to facilitate development of complex solutions that are easily scalable.
The toolkit is instrumental in transitioning from traditional video analytics to AI-enhanced solutions by optimizing models for diverse Intel hardware like CPUs, GPUs, and FPGAs. Its flexibility allows efficient real-time data processing in various environments with minimal hardware modifications.
OpenVINO's support for direct inference from various source models streamlines integration of AI into traditional video analytics systems. And quantization is crucial for improving inference speed and reducing memory footprint. This optimization technique is essential for deploying high-performance AI models in real-world applications, like C2RO's ENTERA platform.
Customer Insights with Scalability and Reach
Looking forward, Badalone says C2RO wants to make the ENTERA platform fully software-defined, where the capabilities can be added on demand by customers to further simplify adoption, and to create an environment where data analysis teams can collect information on a rolling basis where and when they need it.
Badalone envisions a future where AI training and system configuration are fully automated. "In the case of AI learning, we want that to be completely abstracted, with no human intervention," he says.
Ultimately, the idea is to give a customer the flexibility to add and remove capabilities, and centrally move the platform from one site to another. And that, he says, will inspire organizations "to rely on the data more, because they are always going to get a massive return on investment."
This article was edited by Leila Escandar, Editorial Strategist for insight.tech.
This article was originally published October 31, 2022.