6 Ways to Future-Proof Digital Signage Networks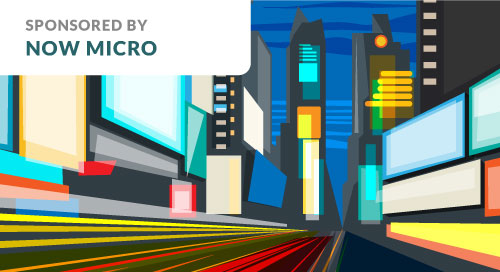 Digital signage is finding fresh ways to reach audiences. Established use cases like digital out-of-home (DOOH) advertising are expanding into ever-more environments, while new applications like public information kiosks continue to emerge.
To make the most of these growing opportunities, media owners want the latest capabilities for themselves and their clients. Meanwhile, network operators are looking for new tools that can help them deploy and manage systems efficiently—and ensure that they can deliver the right content to the right place at the right time.
And don't forget the end customers. They need solutions that are custom-tailored to their unique needs. Every end user has its own operating environments and desire for differentiation.
The best way to meet these goals is to take a holistic view of signage. A well-thought-out signage platform can deliver value today and also in the future to provide an ongoing ROI, even as new applications become available. Here are six factors to consider:
1. Proper Configuration
Signage systems are more than just a collection of parts (displays, media players, networking, sensors, etc.). The entire system must be proven to work together—and that can be a bigger challenge than it first appears.
What if there are subtle incompatibilities that reveal themselves only after a system has been deployed? What if customer requirements change?
Answering these questions has become increasingly complex. Artificial intelligence, powerful edge computing, and rapidly advancing display technology have turned once-simple screens into versatile information systems. These systems can collect information as well, using sensors to monitor brand preferences, provide security and safety functions, or monitor health issues.
6 tips from @nowmicro for digital signage success via
@insightdottech
2. Testing and Certification
Related to the previous point, the entire system must be able to handle the operating conditions. This requires consideration of factors such as heat, humidity, and exposure to dust, rain, and other elements.
Be careful when evaluating equipment manufacturers' claims. Are they based on unrealistic laboratory conditions? Or has the hardware passed grueling tests and earned certifications from standards bodies?
3. Extensibility
The system should support potential upgrades and evolving applications over a multi-year period. Until end of life, components should enable what customers will want. That often means including higher-end equipment with capabilities not yet in common use but that are likely to become popular in the short term.
For example, 4K is not currently in wide use, but your systems may be in the field for five years or longer. In that time, higher-resolution video and other performance-hungry content will become more popular. Advanced analytics and density monitoring are other applications likely to be in greater demand and more prevalent in a post-pandemic world.
4. Asset Management
Efficient network management starts before your hardware leaves the manufacturer. Choosing a platform that comes with built-in tools to track assets from purchase to retirement will help you maximize efficiency. Look for platforms that automate provisioning, asset locations, and other time-consuming tasks (Figure 1).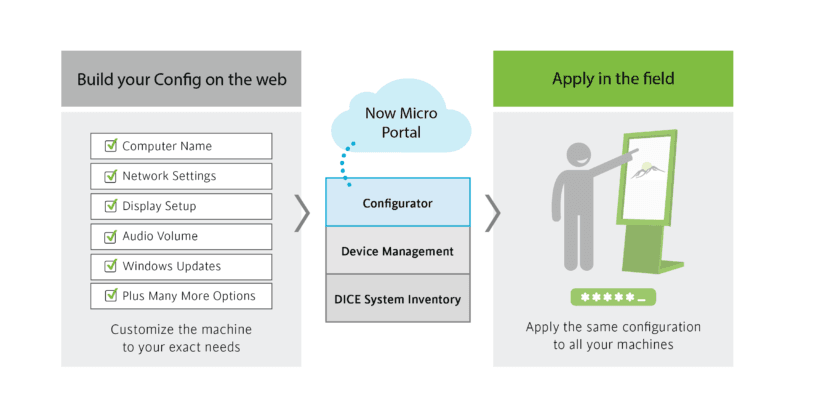 5. Asset History
Service, maintenance, and use can depend on having a complete history of configurations, both hardware and software. Having a complete background can be the difference between a remote diagnosis and repair of a problem, and the expense, inconvenience, and unwanted attention of sending out a truck and crew to do on-site work.
6. Lifecycle Management
An operator will need to be on top of the full lifecycle management of equipment. That includes when equipment was put into service and what the length and terms of the warranty are. Equipment nearing its likely end-of-life will need replacement to avoid heightened chance of a public and potentially brand-damaging failure.
The Partner Advantage
What can help an operator in all these facets of designing, provisioning, implementing, and operating a network is a partner with capabilities to complement any business model and act as an extension to your team.
Now Micro is an example. Working with its own complement of partners, the firm helps organizations achieve better results through intelligent device lifecycle management. The company can aid in any or all aspects of equipment procurement, imaging, deployment, management, and end-of-life product retirement.
Starting with a foundation of Intel® processors, Now Micro uses only proven technologies. The company tests its products against real-world conditions and not just paper specs, and can even bring in third-party products to test their compatibility. And it offers a wide array of customization options to meet the increasingly diverse needs of network operators and their customers.
Now Micro performs any combination of unboxing, imaging, and delivery of provisioned devices to work with an operator's preferences. In addition, Now Micro's DICE configuration system offers complete, robust central monitoring, control, and complete historical data down to the device level. DICE tracks everything necessary for full asset management, including purchase and product details.
With the right platforms, configurations, certifications, and management tools, a network operator can protect its investment for the future and continue to satisfy its clients. The right partners make that easier.