Smart Vision Secures Cities and Services
Editor's Note: insight.tech stands in support of ending acts of racism, inequity, and social injustice. We do not tolerate our sponsors' products being used to violate human rights, including but not limited to the abuse of visualization technologies by governments. Products, technologies, and solutions are featured on insight.tech under the presumption of responsible and ethical use of artificial intelligence and computer vision tools, technologies, and methods.
---
Vision systems can fill many roles in the modern city. They can help optimize traffic and pedestrian flow, secure infrastructure and facilities, and even provide first responder "man down" alerts.
Cities began using surveillance cameras decades ago, but the emergence of intelligent vision systems is quite recent. Rapid advances in video analytics, the falling cost of high-resolution cameras, and the ubiquity of communications infrastructure are all contributing to dramatic changes in vision system capabilities. And the availability of high-performance, low-cost video processing and storage systems are making advanced systems practical for a wide range of applications.
Situational Awareness
A good example of an intelligent vision system is the LiveCast Sentinel from IoT Smart Systems, Inc. (Figure 1). The Sentinel software allows a city to track first responders both visually and with telemetry to get full situational awareness. Plus, the application enables two-way communication with field personnel via monitoring and retransmission of video and audio streams, corresponding IoT sensory telemetry, and streaming documents and pictures.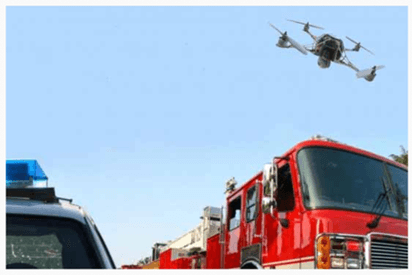 Figure 1. Livecast Sentinel allows a city to track first responders both visually and with telemetry.
Sentinel also offers bandwidth-efficient streaming optimized for UAVs and drones. This feature is invaluable for first responders trying to assess an emergency situation. For example, the streaming UAV video could be used to give an entire fire department a shared bird's-eye view of a disaster recovery effort.
Video Analytics
Cities are also gaining new insights into quality-of-life issues through video analytics. Video analytics has progressed far beyond simple motion detection and image capture. Today, pattern recognition and deep-learning algorithms can identify objects and safety hazards, detect behaviors like loitering, and compensate for noise such as rain and fog (Figure 2).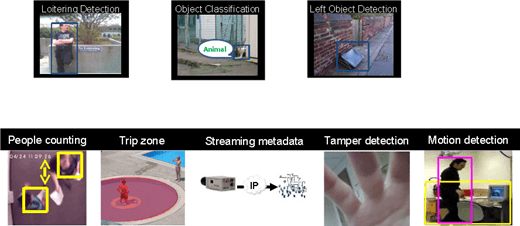 Figure 2. Video analytics filters out irrelevant information and identifies objects and actions of interest.
These advanced algorithms require equally advanced processors like the sixth generation Intel® Core™ processors. These processors incorporate powerful graphics engines that can run vision algorithms using the OpenGL and DirectX APIs, as well as video engines for real-time encoding and decoding of IP video streams.
For example, the Intel® Core™ i7-6700K processor starts with four cores running at up to 4.2 GHz, with 8 Mb of cache. It then adds the Intel® HD Graphics 530 engine running at up to 1.15 GHz with 64 Gb of memory.
The sixth generation Intel Core processors' capabilities are integral to the design of the Sabot SFF1 video analytics system from EmbedTek (Figure 3). The hybrid system accepts both analog and IP cameras so it is backward compatible with installed infrastructure, while providing an upgrade path to future technologies.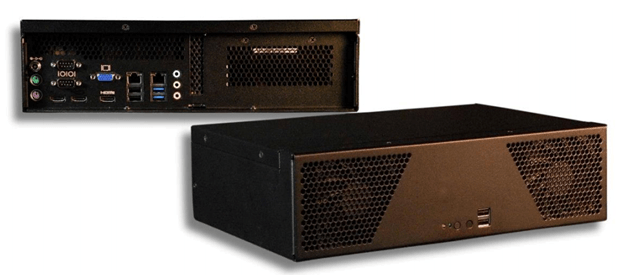 Figure 3. The Sabot SFF1 from EmbedTek uses sixth generation Intel® Core™ processors.
The chassis measures 9 x 13 x 3.5 inches. The motherboard and chassis were sized to accommodate an optional video capture card, while a custom small form factor optimizes airflow in higher-temperature environments.
Balancing local and cloud video storage
For municipalities or the companies serving them, deciding where and how to store the video so it can be accessed readily for analysis and reference provides a unique opportunity to innovate. Defaulting to a closed-loop, local-storage solution seems simpler, faster, and more secure. But a cloud-based solution offers more flexibility and scalability, as well as access to higher-level IP video analytics.
For designers and developers who may want the best of both worlds, Infortrend developed the EonStor GS3000 family, with unlimited cloud storage and high-performance local storage (Figure 4). This allows a municipality to easily expand a storage area network (SAN) or network attach storage (NAS) application into cloud services.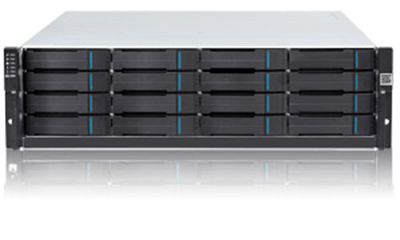 Figure 4. The EonStor GS family of storage servers from Infortrend Technologies rely upon the Intel® Xeon® processor D-1500 family.
This requires high-end processing, communications, and protocol support, for which the EonStor GS3000 family uses the Intel® Xeon® processor D-1500 family, with either two or four cores.
In total, the EonStor GS family supports 4 x 1-GbE and 4 x 10-GbE ports, with a maximum RAM of up to 256 GB. Infortrend's "smart algorithms" allow data to be optimally allocated between the system and the cloud, which can be any private or public service, including Amazon, Microsoft* Azure*, and Google.
Infortrend lets users take full advantage of the cloud with options like Cloud Tiering, Cloud Cache, and Cloud Backup. Given the importance of security, it's worth noting that the EonStor GS family provides AES 256-bit encryption for data-in-flight and data-at-rest, as well as self-encrypting drives (SED) compatibility, ensuring data is always protected from malicious threats. Furthermore, with integrated SSL, links between server and client are also encrypted.
In case of disk crashes, the system features integrated backup functions such as Intelligent Drive Recovery (IDR), snapshot, local replication, remote replication, and file-level synchronization.
These are just a few examples of the elements that developers can use to implement a smart city IP video security and surveillance system. For more examples of key IoT video elements—many designed for specific use cases—check out the Solutions Directory.