Gateways for the Industrial IoT Ease the Integration Pain
The Internet of Things (IoT) is a paradox. The potential is huge, but the challenges can be daunting. Take the industrial automation facet of the IoT—also known as the Industrial IoT, or IIoT—which is currently quite fragmented amid interoperability issues, thereby making it difficult to demonstrate true value and ROI.
The task of connecting devices and systems with potentially incompatible protocols and fieldbus technologies can be a daunting challenge. Once completed, the next uphill task is securing dependable transmission of collected data and functionality in harsh and demanding industrial environments. Moreover, it's imperative to intelligently forecast machine failure to minimize downtime and revenue loss.
By leveraging Intel® IoT Gateway designs that include technology from McAfee and Intel® Internet of Things Solutions Alliance member Wind River, technology partners can expand the connectivity, improve the interoperability, and shorten time to market for developers looking to transform their IIoT business and operations. For example, ADLINK, a maker of embedded computing devices, designs and manufactures intelligent IoT gateways that address the above challenges. The Taipei, Taiwan–based company is a Premier member of the Alliance. Its MXE 100i and MXE 200i gateways connect with disparate things and the cloud to collect data for analysis and insight (Figure 1). To do this, these smart gateways provide legacy I/O options for fieldbus and other industry protocols. They then use IP-based protocols to connect to the cloud through wired, WiFi, or cellular networks.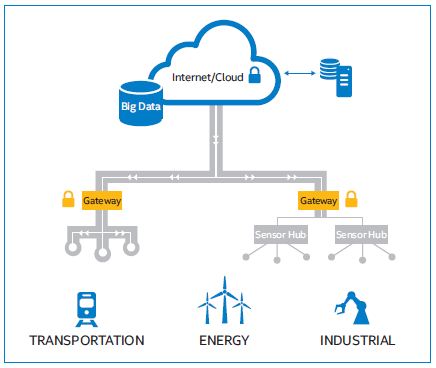 Figure 1. A host of vertical industrial applications can be satisfied using an Internet/Cloud architecture.
The IoT gateways facilitate the configuration of sensors and I/O nodes (Figure 2). Furthermore, the Event Execution Engine in ADLINK EdgePro allows remote monitoring of status and actuator control with RESTFul web-service APIs. Simple configuration of reliable and secure connectivity with Amazon and Microsoft Azure clouds round out the offering.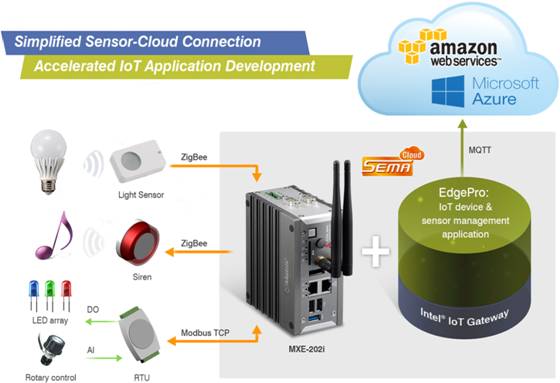 Figure 2. Diagram showing an end-to-end IoT gateway solution.
The next link in the chain is Wind River's Helix Device Cloud agent, which provides cloud connectivity to facilitate device configuration, file transfers, data capture, and rules-based data analysis and response. The edge-to-cloud M2M communication between devices or between the gateway and server nodes integrates a massive collection of linked elements while empowering remote data analysis.
Smart gateways secure data in harsh industrial environments by using pre-integrated and pre-validated McAfee Embedded Control security technology (Figure 3). The software uses application whitelisting to avoid running unauthorized code and enables change control functionality by allowing only authorized changes. This ensures secure data transmission and connection to the cloud.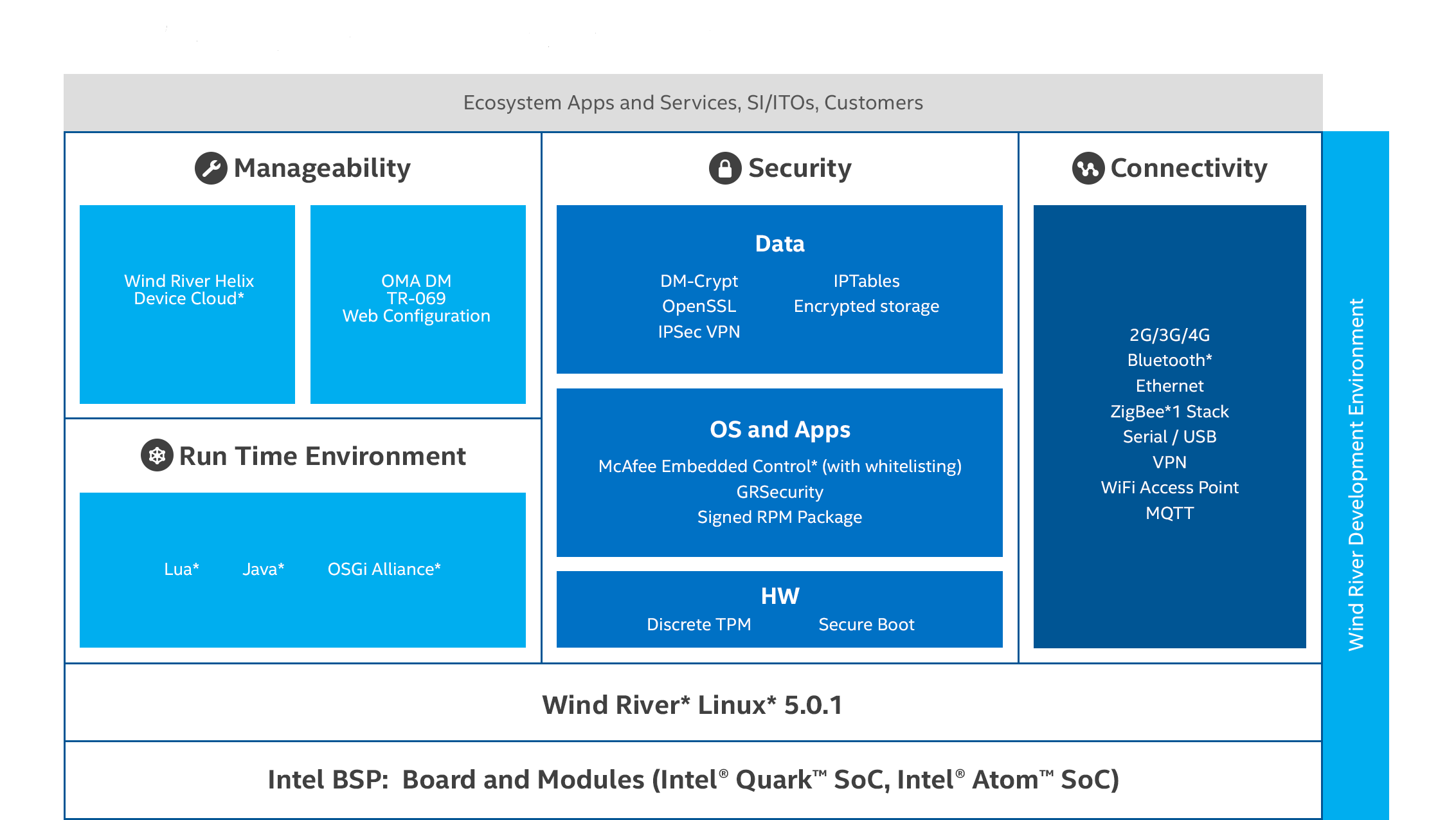 Figure 3. Pre-integrated, pre-validated software stacks are an integral part of the Intel® IoT Gateway design.
Let's take machine-failure prediction as a design example. It's a relevant and important example because one of the biggest industrial constraints is unplanned downtime that subsequently leads to repair, maintenance, and manpower costs. Factory environments often have demanding physical conditions, and effective prevention comes with implementing the machine-condition monitoring solution for failure prediction usages.
As a key component in a factory environment, ADLINK's MXE 200i is a rugged, fanless gateway with an extended temperature range and with ADLINK USB-2405 USBDAQ that collects data that's subsequently used for predictive maintenance and downtime alerts. It boasts a DAQ function for data collection with real-time machine behavior and creates models to trigger alerts for potential machine failure. That, in turn, enables remote monitoring, management, system health diagnostics, and tailor-made machine status to meet the failure prediction and carry out system recovery (Figure 4).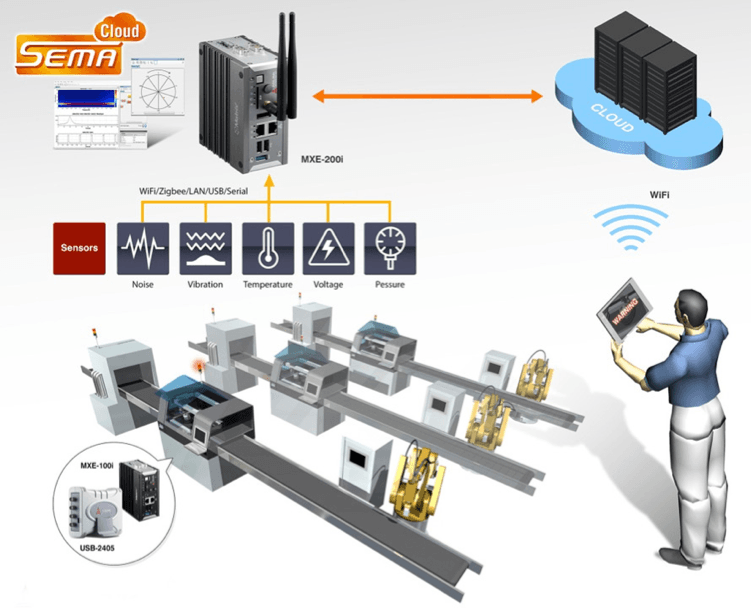 Figure 4. ADLINK's application-ready IoT gateway is suited for industrial applications.
Designed to facilitate a variety of edge nodes in industrial networks, particularly those connecting business intranets with the cloud, the MXE 100i embedded computing platform is based on the Intel® Quark™ SoC X1021 which features rich I/O capabilities. A key feature of the Intel Quark Soc X1021 embedded processor is its ability to collect data to facilitate predictive maintenance and downtime alerts.
The MXE 200i IoT gateways are based on the Intel® Atom™ processor E3826 which features a 1.46-GHz dual-core CPU and a maximum operating temperature of 85°C.
Both the MXE 100i and MXE 200i come pre-loaded with Wind River's Intelligent Device Platform XT software and McAfee's Embedded Control security software as part of the Intel® IoT Gateway reference design they employ. ADLINK includes its embedded SEMA cloud utility, plus offers its EdgePro software utility for device and sensor management on the other side of the value chain, if desired. The MXE 100i and MXE 200i IoT gateways run on popular embedded operating systems and architectures; moreover, they feature an interface to ERP and firmware update downloads, as well as ADLink's Smart Embedded Management Agent (SEMA) cloud.
Click to view video for more details on the MXE 100I and MXE 200i gateways.
See the Solutions Directory for more products from ADLINK.