Industrial IoT Data: Predict and Act
The Internet of Things (IoT) market offers unprecedented opportunities. At the same time, however, the challenges that it brings sometimes require innovative solutions at each step of the IoT value chain (Figure 1). Take industrial automation, for instance, where it's imperative to avoid production disruptions due to unplanned downtime. Such interruptions can result in significant revenue losses. Planned outages, on the other hand, can help to contain maintenance costs, increase equipment's operational life, and improve productivity.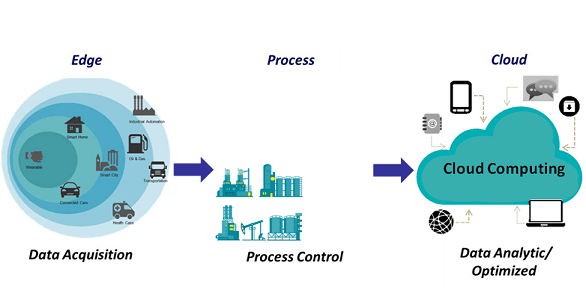 Figure 1. Three key phases in the IoT value chain. Note that analysis can occur at the edge, with the right tools.
Unplanned downtime is a major concern in industrial environments. Avoiding it requires remote monitoring and management, system health diagnostics, and knowledge of each machine's operating parameters to enable failure prediction. One must also ensure that when failure is predicted, steps are taken to make sure that system recovery, if required, occurs in a timely fashion.
A machine condition-monitoring solution for failure prediction typically requires three phases to ensure zero (or minimal) down time. While it may seem like a simple three-step process, each phase can be quite complex. However, having the right tools at your disposal can remove some of the pain.
Data acquisition – connect all manufacturing assets to the IoT infrastructure
Process control – properly manage IoT infrastructure to keep data moving through the distributed network architecture
Data analytics and optimization – apply advanced data analytics in the cloud and on edge devices
For example, in the first phase, connecting devices and systems from the edge to the cloud, end-to-end reference models like the Intel® IoT Platform offer guidance on connecting legacy and new systems with Intel® IoT Gateway designs. These gateways enable seamless and secure data flow between edge devices and the cloud through pre-integrated, pre-validated hardware and software building blocks. The gateways offer a choice of Intel® processors for different application needs, support for multiple operating systems (such as Wind River Linux*, Snappy Ubuntu Core*, and Microsoft Windows* 10 IoT), and efficient handling for fieldbus protocols and remote I/O.
The next two phases are a bit more challenging, unless of course, you possess the proper tools. Bear in mind that the IoT has the ability to generate thousands of statuses and updates every second.
Enter the combination of Wind River's Helix Device Cloud solution and Predixion Insight™, Predixion's advanced analytics software (Figure 2). Note that Predixion Software recently joined the Wind River Partner Program (and Wind River is a wholly owned subsidiary of Intel).
The Wind River* Helix Device Cloud takes care of phase 2. It is a cloud-based IoT platform that enables sensors and machines to connect securely to a network infrastructure. It facilitates cloud connectivity through features like device configuration, file transfers, data capture, and rules-based data analysis and response.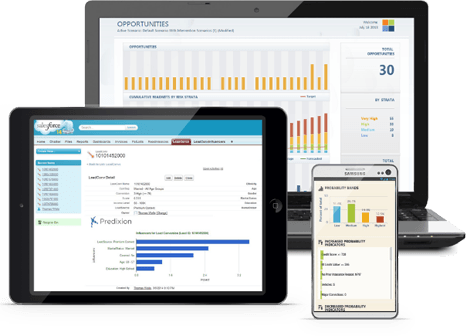 Figure 2. Predixion's advanced analytics software works with Wind River's Helix Device Cloud to analyze the IoT data in motion.
Predixion Insight software, on the other hand, takes care of step 3. It provides advanced analytics for connected assets and enables corrective action in real-time before issues arise. It's a cloud-based analytics platform that embeds predictive models on devices, on IoT gateways, and in the cloud. By using gateways based on the Intel IoT Gateway design to perform local analytics, which is often the preferred place to perform these calculations, Predixion Insight software takes some of the load off the network and reduces the amount of data that has to go to the cloud.
As for ensuring real-time, deterministic actions, Predixion has a solution for that as well. Their patent-pending Machine Learning Semantic Model™ (MLSM) technology allows advanced analytics packages to be embedded in a variety of production environments such as applications, databases, and real-time streaming engines. That gives Predixion's cloud software an edge over traditional analytic tools in handling the speed and volume of streaming data and the real-time actions in industrial IoT environments.
To see some of the many IoT gateways using the Intel IoT Gateway design, visit our Solutions Directory