Bridge the Digital Imaging Divide with Medical Device Recorders
Medical imaging is one of the largest stumbling blocks on the road to electronic health records (EHR). Many medical facilities have heavy investments in existing film- and paper-based equipment that they cannot easily replace.
Radiology and cardiology have forged ahead into the electronic era, but other specialties like dermatology, ophthalmology, and endoscopy are still in transition. This makes it vitally important to have a strategy for bridging legacy equipment into enterprise EHR systems.
Medical-image and video-device recorders (MDRs) are an important part of this strategy. MDRs capture still images and real-time video in a variety of analog formats, and integrate the resulting digital files into the EHR system.
Digitizing Medical Imagery
Typically, MDR systems incorporate high-end image sensors with a fair amount of storage and processing capabilities. MDRs traditionally used wired GbE for communications, but adding Wi-Fi makes it easier to connect the devices into the hospital enterprise network. Whether wired or wireless, data interfaces must be highly robust and support real-time image transmission. This is essential to applications like surgery and critical care.
Like other imaging technology, the MDR market bases some of its product differentiation on the ability to handle increasing image resolution formats. Physicians value this added image clarity as higher-quality imagery often leads to more accurate diagnoses.
Safety and Security
To be practical, MDRs must be small, reliable, and easily wheeled around the facility on a small cart. Low-power fanless designs are preferred, as they are easier to clean. Plus, fanless systems are less likely to disturb patients since they generate less noise. And of course, the units need to pass FCC, CE, and UL certifications to be used in a hospital environment.
HIPAA requires that healthcare organizations protect patient data, and imposes strict penalties for noncompliance. A security breach not only violates the patient's privacy but could also lead to identity theft since EHRs contain significant personal information. Thus, security is a major design objective of any network-connected processing device like MDRs.
Powering Medical Device Recorders
The new 7th generation Intel® Core™ processors offer several important features for MDRs. Most notably, they incorporate accelerated 4K hardware media codecs, which include HEVC (10-bit), VP8, VP9, and VDENC video encoding, decoding, and transcoding.
Still-image performance also gets a boost. CPU performance is only slightly higher than in the previous generation, but memory and storage get significant upgrades. Specifically, the memory interfaces gain DDR4 support, including support for DDR4 1.2V up to 2133. On the storage side, Intel® Ready Mode Technology for PCIe* improves performance, responsiveness, and reliability.
Despite the speed boost, power consumption remains the same as before. Parts are available with a TDP as low as 15W, making fanless design a cinch.
Security has not been forgotten, either. Features here include Intel® Software Guard Extensions (Intel® SGX) to help protect data while in use, Intel® Memory Protection Extensions (Intel® MPX) to help protect memory from buffer-overload attacks, and Intel® Boot Guard to securely boot machines.
The merits of the new chip can be seen in the KU171 compact Mini-ITX motherboard by DFI (Figure 1). This board targets MDR markets such as X-Ray fluorography, ultrasound, and vascular imaging systems.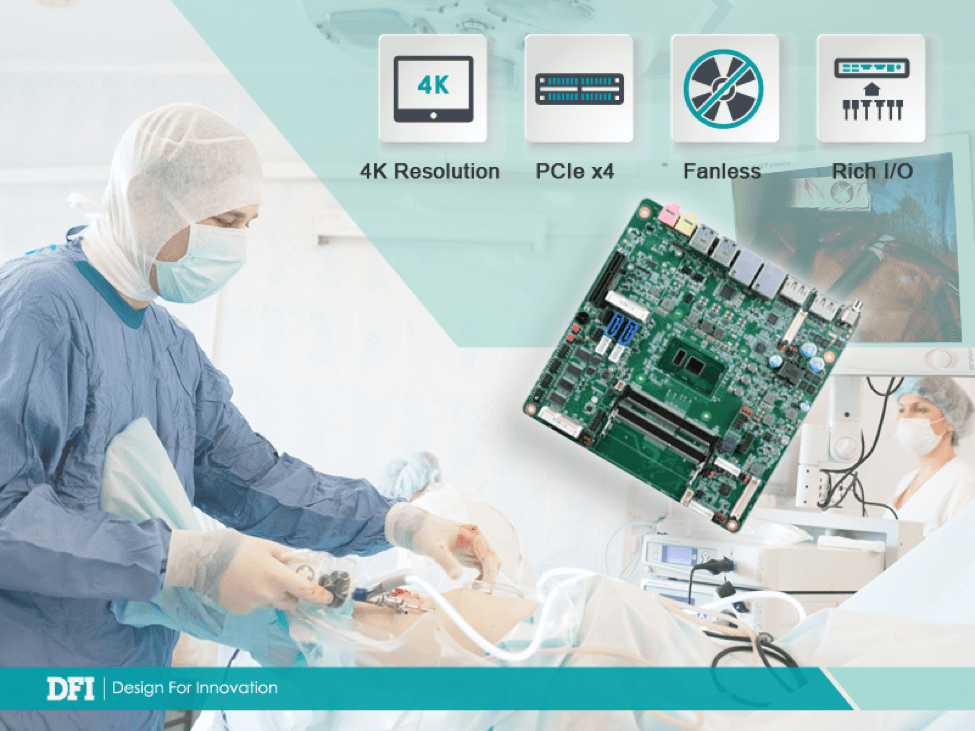 Figure 1. The KU171 compact Mini-ITX motherboard targets medical imaging.
With Intel® Active Management Technology, the KU171 supports remote out-of-band management. Intel® AMT enables IT monitoring and management of processing assets through a secure link, allowing the medical IT staff to manage the MDR as it would any other enterprise device.
A Wi-Fi module installed in the KU171's M.2 slot enables convenient network connectivity, allowing transmission of captured images and videos to a physician's laptop or to a central EHR system.
Improving Care with the Electronic Health Records
Embedded IoT technology provides MDR manufacturers with a means to upgrade interfaces, processing capabilities, and storage capacity as processor roadmaps march forward. By facilitating the transition to EHRs, MDRs help medical organizations provide more responsive, higher-quality care while simultaneously reducing the cost of that care.