Fill form to unlock content
Error - something went wrong!
Your content is just a step away. Please submit below.
AI Video Analytics Deliver Safety and Security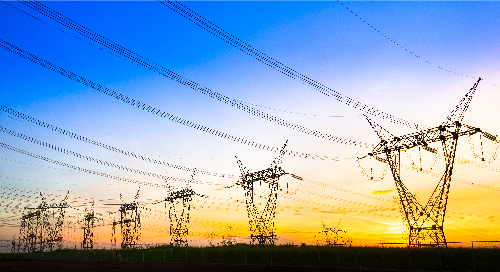 You can't be everything everywhere all at once. But an extra pair of eyes helps in a whole range of industry settings—from senior care services to asset management in the utilities sector.
Picture the many ways that analysis of video imagery can proactively prevent brewing trouble: It can alert airport authorities about unattended and unidentified objects in high-traffic areas. It can detect intrusions in sites that host critical infrastructure like nuclear power plants and electric power generators. It can also find unwanted objects in the path of high-speed railcars.
Cameras acting as sensors at the edge capture such abnormal patterns. Artificial intelligence (AI) helps them understand what they see by issuing alerts on a variety of preconfigured events. This enables enterprises to proactively put out fires, save time and money, and even save lives.
AI Video Analytics from Edge to Cloud
Irisity, a software video analytics provider, delivers precisely such solutions to customers in various market segments through its IRIS+ platform, an AI-powered video analytics solution, says Zvika Ashani, Chief Technology Officer of Irisity.
IRIS+ is an IoT solution, where smart devices are deployed at the edge. A small form factor PC serves as the edge device and routes data to a centralized back end. The server runs the IRIS+ software, which is based on AI in the computer vision and video processing domain.
#ComputerVision and #video processing are exactly what a large U.S. electric utilities company was looking for when it deployed the IRIS+ solution. @irisitycorp via @insightdottech
Computer vision and video processing are exactly what a large U.S. electric utilities company was looking for when it deployed the IRIS+ solution. The utility has hundreds of unattended sites across the country, which makes intrusion detection a key concern.
IRIS+ was not the first video analytics solution the company had field-tested but was the one that best suited its requirements. "Our architecture with just a small PC in every remote site is just what they need, and they have a network going back to their data center," Ashani says. Because of the large number of cameras used, it was necessary that the AI solution would be accurate, so it wouldn't cry wolf too often, issuing false alerts.
The edge solution also needed to work in wide-open outdoor environments. Implementing IRIS+ has helped the utilities company proactively detect intrusions and decrease deployment of expensive truck rolls. Occasional manual patrols were not helping as they missed incidents that happen between inspection intervals.
Smart city customers like the utility company can choose to run the IRIS+ solution on-prem as they did, or through a SaaS portal after connecting their cameras. In either case, Ashani says, Irisity ensures privacy of video imagery. "We encrypt any images we store and harden our own cloud solution as well as conduct regular penetration tests to ensure that the system is not vulnerable," says Ashani. As privacy laws and compliance regulations vary from country to country, Irisity's distributors and systems integrators work with their customers to ensure that the solution deployment conforms to local data privacy regulations.
Test-Driving Solutions
Irisity test-drives its AI solutions in Intel's AI Solution Validation Lab, which enables developers to virtually tinker with the hardware and chipset combinations that work best for the problem at hand. "We needed to test various configurations in terms of processor models and memory configurations," Ashani says. "It would be really expensive to set up in our own lab," he says. Using Intel's resources helps cut costs, save time, and deliver the right solution faster. Irisity uses 3rd Gen Intel® Xeon® Scalable processors in cases where the AI solution will handle a high density of camera sensors.
The company also uses the Intel® OpenVINO™ toolkit, which "helps us get the highest performance from an Intel® processor-based platform with minimal effort from our algorithm developers," says Ashani. "They focus mostly on collecting the data, training our models, and then getting that model to run in an optimized way on the CPU. OpenVINO decreases time to market and reduces our development costs."
The Future of Video Analytics
Expect video analytics software to become increasingly accurate in object detection and in analyzing and understanding behavior and attributes. "All of these things require a lot of computational power and as processor generations move forward and we get more power at the edge, they will directly impact the types of applications we can run," says Ashani.
The field is also evolving to where data connected from multiple cameras can cover larger swaths of wide-open areas. Smoke and fire detection outdoors is a potential application of such capabilities. A series of unmanned gas stations was seeing fires break out and incur a lot of damage, Ashani points out. But adding the IRIS+ solution as a software layer on top of existing cameras helped deliver alerts proactively and avert disaster, he says.
Enterprises and businesses of all sizes might not be able to be everywhere all at once. But by leveraging the feeds from a network of cameras and layering intelligence on top of that video data, they can be at the right place at the right time.

Edited by Georganne Benesch, Associate Editorial Director for insight.tech.