Smart Boards for Smart Buildings
Modern buildings are full of smart devices controlling HVAC, lighting and other room systems, building access, and many other services. Coordinating and optimizing all of these functions can be a real challenge, particularly given that property owners may have many buildings in their portfolios that they want to orchestrate from a remote location.
One solution is to deploy IoT gateways to manage the secure inflow and outflow of information. To create these gateways, developers can take advantage of newly released boards based on the Intel® Atom™ processor E3900 series. These compact boards deliver exceptional compute-per-watt as well as new levels of security, connectivity, and reliability – all in a form factor that can be updated over time without having to reinvent the wheel.
The Value of Intelligent Gateways in Buildings
Connecting sensors and things throughout a building, gateways enable remote and automatic control of building systems and services (see Figure 1). The more intelligent the gateway, the more valuable on-site data analytics and storage capabilities it can provide.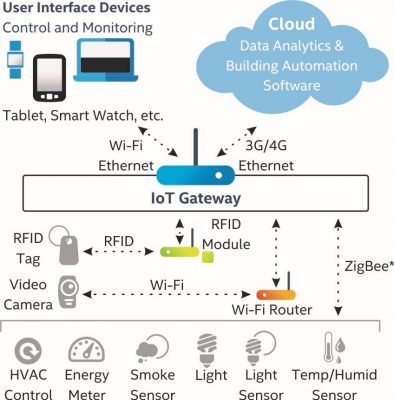 Figure 1. Gateways connect sensors and things throughout a building to the IoT to enable remote and automatic control of building systems.
The Intel Atom processor E3900 series (and related, higher-performance Intel® Celeron® and Intel® Pentium® processors) offers several advancements that enable smarter gateways. These include:
Big performance in a small package. Dual- and quad-core designs use Intel's latest 14 nanometer silicon technology to provide up to 1.7 times more computing power than the previous generation and memory speeds up to LPDDR4 2400. A compact new package—flip chip ball grid array (FCBGA)—makes these processors an excellent fit for applications where space is at a premium.
For applications requiring on-site display, the processors provide powerful new graphics capabilities, including support for Ultra HD 4K. On the video-processing side, improvements include enhanced imaging with low-light color processing and multi-frame technology.
Hardened security. The new processors provide more security at nearly every level. A new Intel® Trusted Execution Engine (Intel® TXE) provides enhanced data and operations protection, keeping select data from hackers even if the OS is compromised. This security is matched with fast cryptographic execution through Intel® Advanced Encryption Standard (AES) New Instructions (Intel® AES NI) and Intel® Digital Random Number Generator (Intel® DRNG), and several secure boot features, such as Intel® Boot Guard 2.0.
Enhanced reliability and I/O. An extreme junction temperature range option of -40 to 110°C expands building use cases. Dual-channel error correction code (ECC) is also available to protect against single-bit memory errors. As for connectivity, six USB 3.0 ports and four PCI Express* (PCIe*) ports (six lanes) deliver high transfer speeds and reduce the need for external hubs.
Creating Gateways with a Future
Building the new processors into computer-on-module (COM) form factors is a great way to create gateways for a wide variety of building needs. Because COMs rely on a baseboard for power and bringing out I/O, a given COM can be paired with different baseboards to create gateways with different feature sets.
Modules also help developers future-proof their designs. When the time comes, it is easy to swap out an older COM for a new one to make performance upgrades.
A good example is the COMe-mAL10 from Kontron, a new series of credit card-sized (84 x 55 mm) Type 10 COM Express mini modules (see Figure 2). Options span the full range of the new Intel® processors, from low-power dual-core to high-performance quad-core. Modules with up to 8 GB DDR3-1866 or 8GB DDR-3 1600 with ECC are available in commercial and industrial temperature grades. The modules offer 2x SATA II for storage, as well as onboard eMMC memory. I/O options include 2x serial ports, 2x USB 3.0, up to 8x USB 2.0, Gigabit Ethernet, and 4x PCIe*

Figure 2. Kontron's COMe-MAL10 series taps the full range of Intel® Atom® processors to deliver energy-sensitive and high-end solutions.
The modules support two independent displays through DP++ (DP/HDMI/DVI) and LVDS with DPtoLVDS (eDP on request). Special features include POSCAP capacitors, Trusted Platform Module (TPM 2.0), and a security chip with Kontron Approtect.
Another good example is the AL700 from DFI (see Figure 3). This 70 x 70 mm Qseven module offers up to 8GB DDR3L, 2x SATA 3.0, and eMMC. I/O options include 4x PCIe x1, Gigabit Ethernet, 3x USB 3.0, 8x USB 2.0, SMBus, LPC, SPI, UART, I2C, and GPIO. The boards support up to three independent displays (eDP and DDI) and an optional extended temperature range of -40 to +85°C.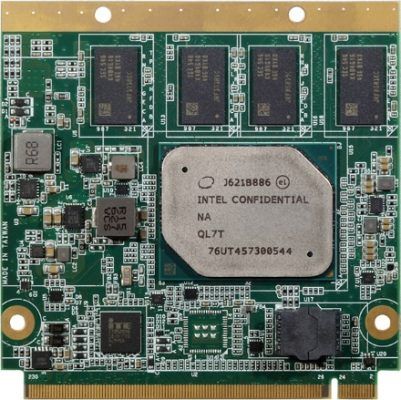 Figure 3. The DFI AL700 Qseven board uses the Intel® Atom™ E3900 series.
Also take a look at the SBS SysCentreModule Series COM9623, a rugged Type 10 COM Express mini module with up to 8 GB DDR3L (see Figure 4). This 84 x 55 mm module includes 3x PCIe, Gigabit Ethernet, 2x SATA 6GB/s, 4x USB 3.0/2.0, 4x USB 2.0, 2x UART, 8x GPIO/4 bit SDIO, SMBus (I2C, SPI, LPC bus), eMMC up to 32GB, and 2x displays (Display Port/HDMI/DVIeDP). An operating temperature range of -20 to +70°C and extended temperature range of -40 to +85°C enables placement indoors or outdoors.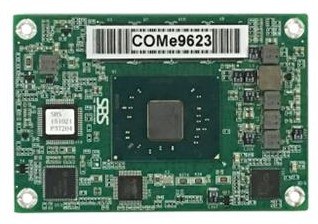 Figure 4. The SBS SysCentreModule Series COM9623 is a good option for smart buildings.
Make Buildings Smarter
Many boards in a variety of form factors are now available with this latest generation of Intel Atom, Celeron, and Pentium processors. To see more ways to use them to bring more performance to the edge, visit the Intel® IoT Solutions Alliance's Solutions Directory.