Fill form to unlock content
Error - something went wrong!
Get the latest updates on IoT for smart cities.
You are following this topic.
Private 5G Networks Drive IoT Innovation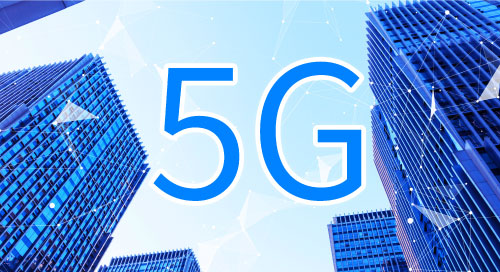 Private 5G networks are arriving at a critical time, as digital transformation drives an ever-growing need for visibility and intelligence across the enterprise. But the path to private 5G rollouts can be bumpy. The primary challenge is ensuring high system reliability while simultaneously minimizing total cost of ownership (TCO).
In this article, I'll describe a solution from Kontron that addresses these challenges, but first, let's consider some of the driving factors behind the emergence of private cellular networks.
As telecom companies roll out 5G networks worldwide, sectors from manufacturing to transportation, communications, entertainment, and public safety are eager to develop applications taking advantage of its speed, capacity, and low latency. With organizations racing to develop solutions ahead of competitors, the 5G market is expected to eclipse $4 billion in annual spending in 2021 (Figure 1).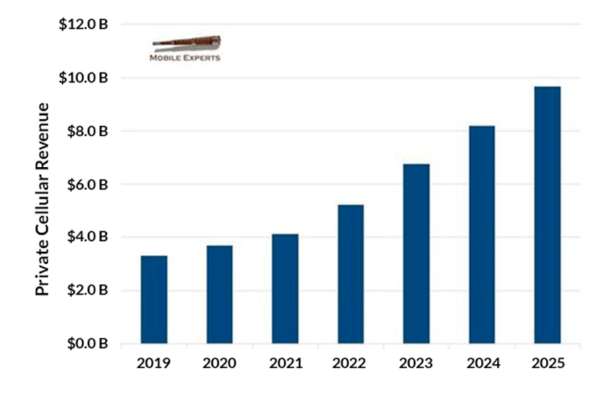 Growth of this solution segment will accelerate as 5G NR (New Radio) networks rapidly gain recognition as an all-inclusive critical communications platform. Industry standardization of essential features such as MCX (Mission-Critical PTT, Video & Data) services and URLCC (Ultra-Reliable Low-Latency Communications) will further enhance the value of these technologies for IoT applications.
Private 5G networks can do even more. With their high bandwidth, low latency, and excellent security, these networks are bringing the benefits of cellular infrastructure to a closed-circuit environment. The IoT applications for this new technology are virtually endless—and they include cutting-edge innovations like fully autonomous robots.
But the path ahead also contains stumbling blocks. Costs can be daunting. Network reliability can be a problem. Edge applications at industrial plants or in the field must be able to withstand harsh environments. And organizations must ensure that they're keeping their own data—and that of their customers—private and secure at all times.
Fortunately, modern technology is creating solutions for these problems, with ruggedized hardware that operates anywhere and software platforms that support virtualization and containers, allowing companies to deliver distributed applications at reduced cost while improving security and data privacy.
Organizations that lack the time or expertise to cobble together a high-performance edge solution that meets industry standards can turn to @Kontron, which has developed a comprehensive package for #IoT users. @WindRiver
An All-in-One Edge Solution
Organizations that lack the time or expertise to cobble together a high-performance edge solution that meets industry standards can turn to Kontron, which has developed a comprehensive package for IoT users.
"Incorporating the insights of our teams and partners, we have developed a holistic solution that includes computer hardware, the operating system, virtualization layers, and sometimes even the application software from third parties," says Wolfgang Huether, European OEM sales director for Kontron embedded computers GmbH.
The Kontron CG2400 compact server meets Network Equipment-Building System (NEBS) Level 3 requirements for delivering server-class performance in uncontrolled environments and conditions including high earthquake propensity and high ambient temperatures.
The server uses Intel® Xeon® processors for easy scaling and a Kontron motherboard with a life expectancy of more than five years. "Longevity is important to our customers," Huether says. "It provides them substantial cost savings over the frequent re-qualification requirements of ever-changing IT-class equipment."
The CG2400 systems come with built-in redundancy for fans and power supply units, a significant advantage for equipment deployed in far-flung locations or factories loath to cease production for maintenance and upgrades.
Flexibility and Scaling
Beneath its tough exterior, the Kontron device contains a highly flexible software platform. Working with embedded systems provider Wind River, Kontron engineers incorporated the StarlingX platform, which is supported by the OpenStack Foundation and facilitates the integration of new applications.
With StarlingX, companies can develop applications with the software of their choice, and deliver and manage them through containers, which provide for easy, centralized control and scaling. Latency is reduced, and the finer controls do a superior job of providing privacy as data flows through the network.
"StarlingX includes all the tools to manage and orchestrate the edge cloud and control your applications, and it also provides the means to perform firmware and security updates," Huether says.
Monitoring and Maintenance
Edge monitoring is vital for keeping applications and services running continuously. Kontron's solution gives managers good visibility into hardware and software performance.
"The system monitors health status, and if something fails, it sends an alarm that propagates through the software layers to inform the right people," Huether says. "If a service technician needs to come to the site, they know upfront which parts were damaged and what to bring to fix the problem on the first visit."
Improving Emergency Response
Among the many types of edge solutions users are first responders, who can better coordinate their operations with swift, reliable communications. In an emergency response, teamwork and efficiency are essential, whether the problem is local or widespread.
To promote cooperation, Airbus recently adopted a CG2400-based professional mobile radio application solution, which securely delivers information over large-scale networks to public safety officials around the world. The Airbus system serves 2 million mission-critical users in 80 countries, including first responders, healthcare workers, transportation officials, and military and police forces. Outside of emergencies, responders can use the solution to provide more reliable communications during regular operations.
Providing consistent communications isn't easy for railroads, where trains constantly pass in and out of telecom network boundaries. But operators and conductors can obtain consistent mission-critical communications with Kontron General Mobile Radio Service. Similar to the Kontron emergency response communications system, it provides reliable voice and data transmission whether the train is in transit or chugging through a whistle-stop location off the beaten track.
Enabling an IoT World
So far, nascent 5G technology has provided only a modest bump in speed for consumer devices in the few areas where it has been deployed. But as telecom providers hand the keys of the IoT to factories, vehicle manufacturers, transit systems, hospitals, stadiums, and other large-scale users, revolutionary new applications—and the edge devices that support them – will soon start to prove their worth, Huether believes.
"5G infrastructure is a key enabler for the Internet of Things, and I see the edge server as a critical component of global IoT solutions," Huether says.