IoT Dev Chat Ep. 5: Rethinking Physical Security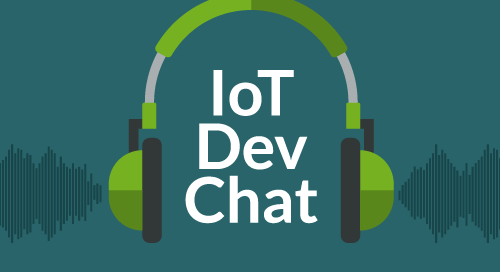 The ongoing pandemic has radically altered how we occupy shared spaces, and given new meaning to the concepts of safety and security. This dramatic shift has forced a rapid evolution of the physical security industry, which was already undergoing dramatic change.
In this podcast, we explain how security systems integrators can adapt to the new reality. We are joined by Tim Brooks from PSA Security Network, a leading consortium of security and audiovisual systems integrators. Join us to learn:
How the emergence of IoT and cloud systems impacts systems integrators
Why physical and cybersecurity are merging
How the industry is moving to a services-based model
Plus, in our next Twitter Chat—co-hosted by PSA Security Network—we'll trade ideas on the same topics. Join us on Wednesday, August 12 at 10 a.m. PDT, to dive into the new realities of physical security. Sign up at our IoTDevChat page to schedule a reminder!
Available on Apple Podcasts, Spotify, SoundCloud, and iHeartRadio, the IoT Dev Chat covers what matters most to engineers and developers. Subscribe now to keep up with the latest in the industry.