Breakthrough Performance for Surveillance Workstations
The latest 4K ultra-high-definition (UHD) cameras cover broader areas while retaining fine detail at high zoom levels. However, many video surveillance managers don't realize how significantly 4K UHD cameras and multiple video streams can tax workstation performance. Placing such extreme workloads on these workstations degrades video performance, impacting the ability to recognize, interpret, and respond to an incident.
This article looks at the increasing performance demands placed on surveillance workstations in security command centers. We discuss a collaboration between Intel and video management software (VMS) maker Milestone Systems, Inc. to optimize decoding performance on workstations equipped with Intel® processors featuring Intel® Quick Sync Video technology. We look at test results showing how the optimized solution can handle more UHD cameras and up to five times more HD video streams compared to the unoptimized solution. We end by exploring the potential to achieve even greater advances in performance through use of the latest generation of Intel® Core™ processors.
High-quality Video Surveillance on the Rise
Milestone XProtect* VMS is an open-architecture, IP-based software suite. It comes in versions ranging from a business-ready, single-site solution to versions designed to handle tens of thousands of cameras across geographically dispersed sites. The software and its add-on solutions are sold through system integrators and in use at more than 100,000 installations worldwide.
A new trend in the industry is the deployment of higher resolution cameras that deliver wider views and sharper, more detailed images (Figure 1). While a video might be viewed on a relatively small screen area within a grid of camera feeds, 4K UHD streams let an operator zoom in on a specific area of interest without sacrificing image quality on the display. Operators can read the license plate number of a speeding car or see what is in the hand of someone walking across the far reaches of a college campus.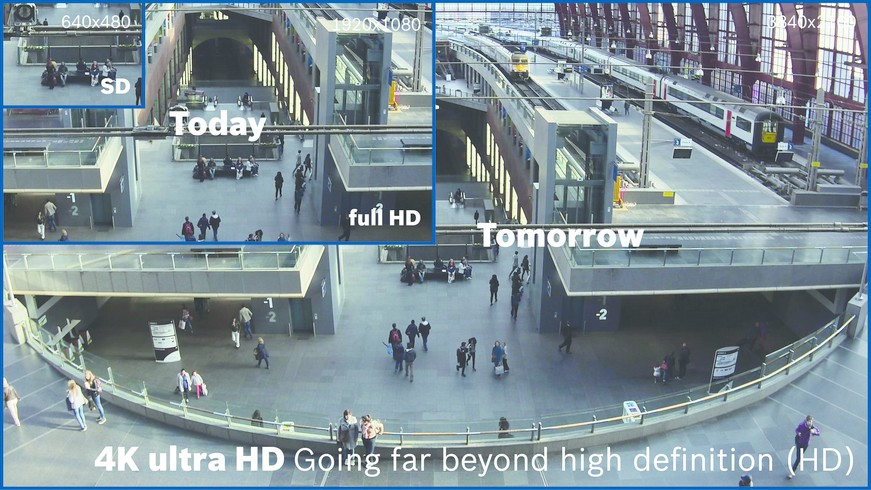 Figure 1. The future is here as modern video surveillance solutions deploy 4K UHD cameras to enable high detail in wider views and when zooming in on an area. (Image progression courtesy of Bosch.)
As people discover the image quality capabilities of these new video surveillance systems, they frequently want to expand their camera deployment. Adding more 4K UHD cameras enables more extensive coverage of indoor and outdoor areas. It also facilitates using cameras for additional purposes, such as the video enablement of business processes.
The Impact of HD Video Streams on Workstation Workloads
Adding more cameras with higher resolution video places higher demands on the surveillance workstations used by security personnel. These workstations collect video streams and decode them for display on video walls. As systems integrators increase the number and resolution of H.264 video streams running on a workstation, performance can degrade.
Jerky video and compromised image quality affect the ability to discern activity and other changes in areas such as a building hallway, airport terminal, freight yard, school campus, or retail sales floor. Poor image quality makes it hard to clearly determine whether an event in progress requires immediate action and what is the most appropriate response. Degraded images also hurt the ability to provide authorities with the unimpeachable evidence they need for litigation.
In determining how many video feeds a workstation can handle, integrators must take into account other functions and applications that run on the workstations. Besides managing decoding and display, VMS workstations typically run applications ranging from office software solutions to access management and other security solutions. The intensive decoding of multiple, high-resolution video streams can monopolize the workstation's processor, adversely affecting the performance of these other applications and impairing worker productivity (Figure 2).

Figure 2. The higher the camera resolution and number of video feeds, the greater the impact on workstation performance, capabilities, and cost.
Solution Options
Adding workstations is one solution for handling more high-resolution video streams. However, this is an expensive proposition. Each new workstation results in additional upfront system and software costs, as well as long-term staffing and maintenance overhead. A better solution is to find ways to increase the performance within each workstation.
Seeking to increase the number of video streams and 4K UHD feeds handled by their workstation software on Intel® processor-based computers, Milestone began a multi-year joint engineering project with Intel® Quick Sync Video development engineers. While Milestone had initially considered other graphics technology providers, Intel's flexibility and interest in expanding the capabilities of their technology drove the collaboration.
The Role of the Surveillance Workstation Software
The Milestone XProtect Smart Client is the primary user interface for XProtect VMS. A powerful, easy-to-use surveillance workstation application, XProtect Smart Client enables security personnel to handle the daily operations of Milestone XProtect VMS installations regardless of size.
XProtect Smart Client is an efficient working environment providing seamless integration of XProtect and other add-on products to handle a full range of operator tasks and requirements. Interactive multi-layered maps, advanced investigation tools, and easy-to-navigate video timelines enable security personnel to examine incidents quickly and accurately. Integrations with leading access control and intrusion systems enable a single point of control. Sophisticated export options, including a storyboard and evidence lock feature, enable consolidating relevant video evidence for a complete overview of incidents.
Operators can select video from different cameras to include at any point in time in a mosaic on one or more large screens. Security personnel can zoom in and examine live video incidents quickly and accurately, and bookmark video for evidence.
In legacy installations, XProtect Smart Client takes a software-based approach to decoding camera video feeds for display. To handle the enormous variety of cameras available, Milestone makes over 5,000 dedicated camera drivers for H.264, MJPEG, and MPEG codecs.
The Role of Intel® Quick Sync Video
Integrated in all Intel® processors with Intel® Graphics Technology, Intel Quick Sync Video accelerates video decoding and encoding. Using the dedicated media processing capabilities of Intel Graphics Technology, Intel Quick Sync Video frees up processor resources for completing other tasks.
Intel Quick Sync Video offers a balanced solution compared to other solutions. Video decoding using traditional hardware-only fixed function solutions provides high performance at low power consumption, but cannot be updated to handle the latest code. Software codecs, on the other hand, provide complete flexibility, but at the expense of power and performance. By using hardware for the codec functions that don't change and software running on compute elements in the GPU for functions that do change, Intel Quick Sync Video delivers high performance at low power while maintaining the flexibility to improve the codec over time.
The Milestone-Intel Solution
Early versions of the Optimized Media Library used by Intel Quick Sync Video supported fewer H.264 options. To fully take advantage of Intel Quick Sync Video while supporting the wide range of cameras handled by Milestone XProtect VMS, more H.264 options were needed in the library. Working together, Intel and Milestone expanded these options. Milestone engineers then optimized XProtect VMS and Smart Client for Intel Quick Sync Video using the Intel® Media Server Studio suite with its Intel® Media SDK.
Test Setup
To test the optimized XProtect Smart Client against a non-optimized version, the companies configured two test workstations identically. The test unit configurations used high-end Intel® Core™ i7-4790K processors, 16 GB RAM, rendering cards, and 1 Gbps Ethernet. Test engineers set display resolutions at full HD 1920×1080 pixels and 4K UHD 3840×2160 pixels.
The only differences in the workstations were their versions of the XProtect Smart Client. Throughout the rest of this article, we refer to the two test platforms by these different versions:
XProtect Smart Client 2014 workstation – Non-optimized platform utilizing software-based decoding
XProtect Smart Client 2016 workstation – Optimized platform utilizing Intel Quick Sync Video acceleration
The Dramatic Results
The XProtect Smart Client 2016 workstation fluidly displayed video with total image clarity at full HD – 1920×1080 pixels at 25/30 frames per second (fps) – from as many as 25 cameras at the same time. That's equivalent to showing 25 Blu-ray* movies simultaneously on one or more monitors without dropping a single frame. The XProtect Smart Client 2016 workstation also smoothly supported the heavy load of multiple 4K UHD cameras, displaying fluid video at 25/30 fps. For complete results, see Figure 3.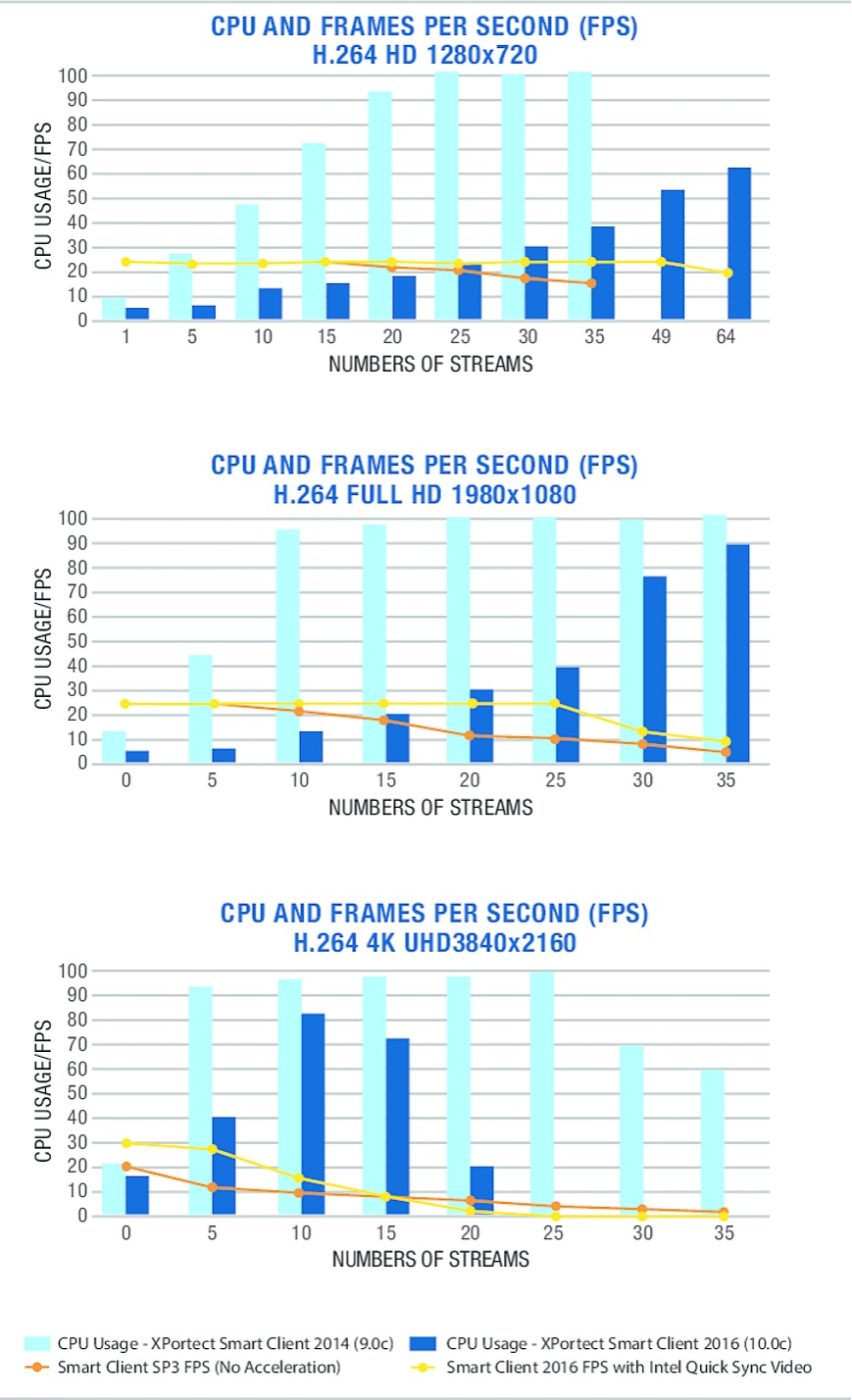 Figure 3. Test results show the benefits of Intel® Quick Sync Video in maintaining high frame rates for full HD and 4K UHD video streams while minimizing CPU utilization.
The Milestone tests also revealed impressive results in reducing CPU utilization (Figure 4). The XProtect Smart Client 2014 setup quickly reached 95 percent CPU utilization running 10 full HD video streams. Under the same load, the XProtect Smart Client 2016 workstation ran at just 15 percent CPU utilization. Even with 25 full HD video streams running on this setup, CPU utilization was under 40 percent.

Figure 4. Workstations with Intel® Quick Sync Video saw much lower CPU utilization and performance under the same load.
Ramping Up Performance with Newer Processors
As impressive as these results were, the 6th generation Intel® Core™ i5/i7 processor product family offers an even more powerful solution than the test processor for the simultaneous handling of multiple H.264 video streams at all resolutions (Figure 5). Manufactured on Intel 14 nm process technology, these processors provide dramatically higher CPU and graphics performance compared to the previous generation. They include Intel's new Gen9 graphics engine and all its improvements for faster, smoother video playback and exceptional clarity.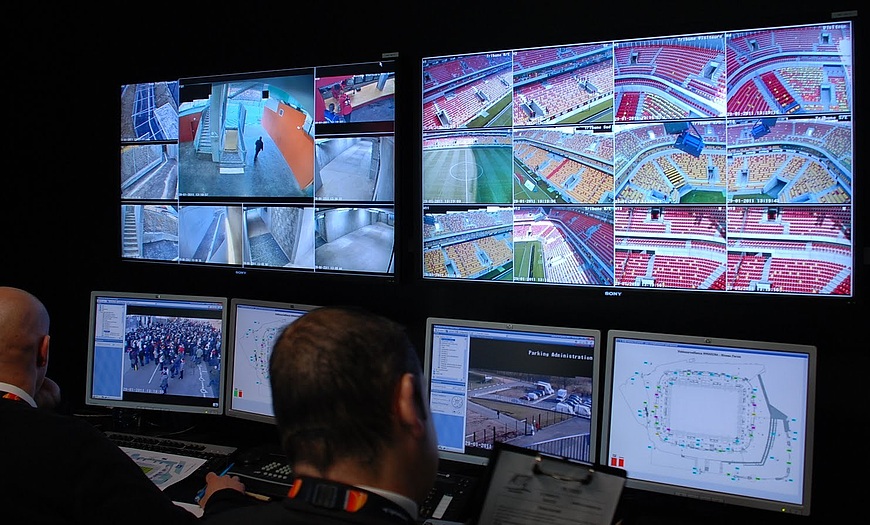 Figure 5. The 6th generation Intel® Core™ i5/i7 processor product family offers an even more powerful solution for the simultaneous handling of multiple H.264 video streams at all resolutions.
The 6th generation Intel® Core™ i5/i7 processor product family introduces a special fixed-function mode (FF-Mode) for Intel Quick Sync Video. Optimized for real-time H.264, this new mode lowers latency and reduces power consumption when handling multiple video streams. The 6th generation Intel Core processors also include accelerated 4K hardware media codecs. These enhance high-density streaming applications like video surveillance.
New codec support includes High-Efficiency Video Coding (HEVC), a recent video compression standard also known as H.265 that is seeing growing use in video surveillance solutions. The Multi-Format Transcoder (MFX), a hardware-based fixed-function pipeline for decoding and encoding, now supports HEVC Main profile decode support (4Kp60 at up to 240 Mbps). Main 10 decoding can be done with GPU acceleration.
Conclusion
These results clearly show the advantages of software like Milestone XProtect Smart Client 2016 that takes full advantage of Intel Quick Sync Video acceleration. Video surveillance integrators working with XProtect VMS can use this new optimized version of Smart Client to cost-effectively handle more UHD and HD cameras per workstation with greater video clarity and fluidity. In addition, these implementations provide more headroom, improving the performance of other workstation applications.