Fill form to unlock content
Error - something went wrong!
Your content is just a step away. Please submit below.
Tell New Stories with Retail Digital Signage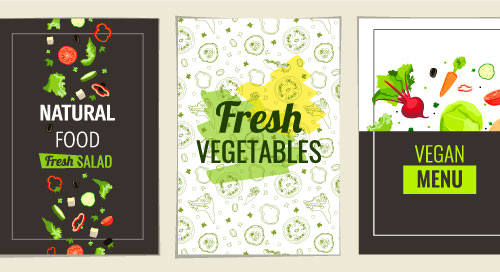 If you've ever returned home from the store and realized you forgot an important item, you know how frustrating it can be. What if store signage could automatically provide reminders or make suggestions based on your shopping list or even the weather? For shoppers at some CVS stores, this is a reality.
An endcap of allergy medication transforms into an interactive shopping experience through the use of smart digital signage. While it's easy for customers to walk by traditional displays, colorful screens capture their attention as they're updated in real time with the current pollen count for the location. Anyone with seasonal allergies will appreciate the information—it can save them a trip to the store later. And the retailer has a new way to serve customers while increasing the size of the sale.
New innovations are driving the next generation of retail. While online stores have had an edge with web-based solutions that personalize the buyer's journey, brick-and-mortar merchants have remained largely unchanged for decades. Customers are demanding a better shopping experience, and retailers are turning to systems integrators (SIs) who can provide the technology to deliver it.
Digital tools like the InstoreScreen shelf displays are engaging customers in new ways. Lenovo Group, a global leader in high-performance computing, and digital signage developer InstoreScreen worked together to deliver smart displays for retail.
"The future of retail is getting people the kind of information they need while they are in the store in a better way," says Henrick Andersson, president and CEO of InstoreScreen, which has partnered with Lenovo to offer digital signage solutions. "By replacing a printed tag on the shelf edge with an LCD screen, you've created a new opportunity to inform and engage customers."
Taking Digital Signage to the Next Level
Sharing the pollen count is just the start. Digital shelf solutions can also create immersive experiences by leveraging retail analytics and computer vision. For example, Seed to Table is reinventing the shopping experience with the use of InstoreScreen technology. The Naples, Florida grocer partnered with systems integrator Real Digital Media to deploy experiential screens that tell customers a story (Video 1).
As shoppers walk down aisles, narrow LCD screens on shelving light up and display prices as well as colorful promotions. Square and portrait-mode screens throughout the store share daily specials, menus, and engaging slow-motion videos that show where and how the organic tomatoes they're purchasing were grown. Today's customers crave information about the origins of their food. The unusual screen shapes also capture their attention.
"We're all used to seeing rectangular televisions in our home, and when you see them on walls in public areas, your mind learns to not look at them because they're so common," says Andersson. "By changing the resolution or the aspect range, we get 70% more interaction because it's something people haven't seen before."
Customers are demanding a better shopping experience, and retailers are turning to SIs who can provide the technology to deliver it.
New Insights with Retail Analytics
While customers get a more immersive and enjoyable shopping experience, retailers gain valuable insights. Integrated computer vision and sensors provide analytics to help retailers improve operations.
For example, sensors can record how many people walk down an aisle, which products they look at and for how long, which they pick up and put back, and which they put in their carts. This information can provide instant feedback on the effectiveness of marketing campaigns. In addition, inventory management can become dynamic. Orders are automatically placed in real time when stock hits a threshold. Dynamic pricing can help liquidate slow sellers.
"Stores can lower the price on items that are about to expire instead of throwing it out," says Andersson. "Paper signs can take nearly a week to be deployed if the content has to go through an approval process at headquarters, then printing, distribution, and installation. Digital signs can do it in less than 10 seconds. It's about reducing waste."
Shoppers can also interact with the screens using their smartphones. If they create shopping lists before going to the store, labels will blink to alert them to items they want to buy. They can get recipe suggestions to complete their menu plans. And the app works in tandem with the smart signs to provide health information.
"You could speak into the app, 'My son has a gluten allergy,' and when you walk the aisles, a red dot will pop up on the shelf edge telling you not to buy these products," says Andersson.
System Integrators Gain New Opportunities
SIs can quickly deploy InstoreScreen, which is an Intel® IoT RFP Ready Kit, a solution designed to facilitate customization.
"The kits are very helpful for integrators who are fully immersed in retail and have their toe in technology," says Sheldon Downey, vice president of sales for InstoreScreen. "We've developed a solution for a relatively complicated problem and enable it with technology that lowers the cost to deploy."
Out of the box, the displays attach to standard store shelving. Signs have a daisy chain feature allowing integrators to connect them to one another and run them on a single computer using Intel® processors. Built-in features include sensors and computer vision, and the signage also includes firmware that integrators can configure. InstoreScreen can also help SIs and ISVs create and manage the content.
"You don't need a lot of software or complicated analytics to get started," says Downey. "For a full-blown smart retail environment, integrators will have more involved software. We can enable next-generation retail by bringing partners to the table. We give them guidelines, and our engineers and installers train the integrators."
A sign of the times, digital tools will help retailers remain relevant in the coming years as customers demand a more engaging experience, and integrators are at the center of the transformation. "Next-generation retail has endless possibilities," says Andersson. "We can help."