Video Surveillance Gets a Boost from the IoT
The power and availability of the network combined with the abundance of inexpensive digital cameras and dependable analytics software is bringing digital security surveillance (DSS) systems into the Internet of Things (IoT) space. Open architecture and connectivity based on the Internet Protocol (IP) enable developers to customize and configure modern video surveillance systems for a host of specific applications.
Formerly, closed-circuit television (CCTV) and proprietary DSS systems hampered interoperability between video surveillance solutions. This lack of interoperability made it difficult to adopt the latest embedded advancements and innovations, as well as expand capabilities when needs changed.
Today, Kontron, a Premier member of the Intel® Internet of Things Solutions Alliance and leading supplier of embedded computing products, has found a way around this challenge. Its network video recorders (NVRs) use an open design system that is based on the Intel® Atom™ processor E3845 and its quad-core, 1.91-GHz performance. Kontron NVRs can run standard Video Management Software (VMS) such as Genetec's Security Center unified security platform and SCATI's Vision as well as many others.
The Intel® Atom™ processor E3800 product family offers up to a 3X performance boost and up to 5X better power efficiency when compared to earlier Intel® Atom™ processors. Based on the Silvermont microarchitecture and utilizing Intel's 22nm process technology with 3-D Tri-Gate transistors, these processors deliver significant improvements in computational performance and energy efficiency, along with a new out-of-order execution engine for superior compute performance, outstanding power management capabilities, and enhanced security.
The Intel Atom processor E3845 delivers improved imaging workflows and visual processing capabilities. Its integrated Intel® Gen 7 graphics enables faster media conversions, stereoscopic 3D, enhanced HD video transcoding, and highly efficient image processing. (Figure 1).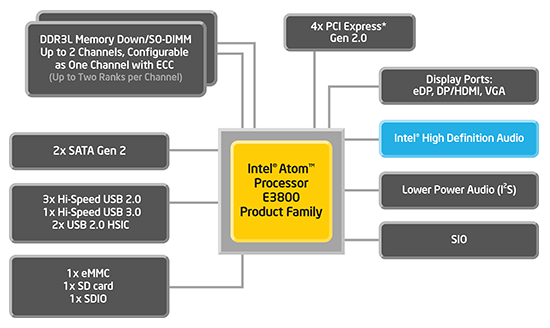 Figure 1. Intel® Atom™ processor E3800 product family offers improved I/O, storage, and imaging and video capabilities.
Kontron incorporates the Intel Atom processor E3845 into the TRACe V304-TR NVR for rolling stock IP video surveillance (Figure 2). The fanless, EN50155-certified network video recorder uses a Kontron COM Express* CPU module featuring this processor. In addition to the processor, the module contains memory and common I/Os like USB, graphics, and Ethernet.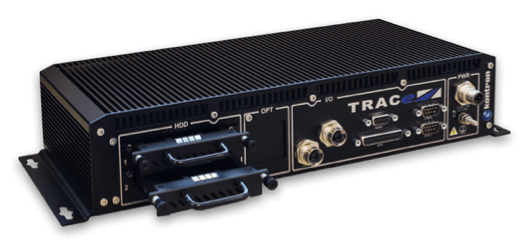 Figure 2. The TRACe V304-TR network video recorder offers robust connectivity and storage features for rolling stock IP video surveillance.
The TRACe V304-TR provides robust connectivity and video performance, recording and streaming H.264 video. The NVR features three independent networks (2x LAN with M12 connectors, 1x Wi-Fi) for multiple IP camera video streams. Its front plate is dedicated to the operational connectors (certified I/O according to the EN50155 standard: Ethernet, serial ports, audio, digital inputs and outputs).
The TRACe V304-TR meets the challenges of operation aboard rough railway environments. Such an application requires high-capacity data storage, which is a sweet spot for the system. Kontron's network video recorder comes pre-installed with a 256-Gbyte solid-state disk (SSD) and options for a second drive and RAID 0 and RAID 1 function for data reliability, which facilitates immediate deployment in rolling-stock IP video surveillance applications. The Intel Atom processor E3845-enabled COM module supports extended temperatures of -40°C to 110°C, which allows the TRACe V304-TR video recorder to perform reliably in an extended range of thermal conditions.
Kontron boosts the interoperability between multiple stations, track, and rail-car system middleware through embedded video-management software that facilitates centralized interconnection control as well as video analytics. Kontron's video management software comes with data tools and remote monitoring features to turn video surveillance systems into IoT-capable products.
See the Solutions Directory for more products from Kontron.