Fill form to unlock content
Error - something went wrong!
Get the latest updates on IoT for industrial.
You are following this topic.
Optimize IT and OT at the Industrial Edge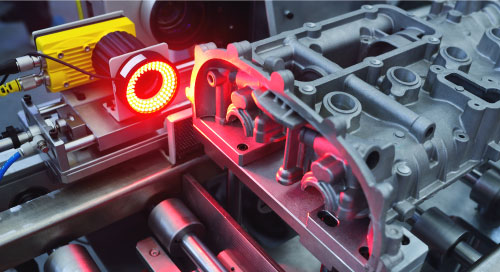 As compute and networking increase at the industrial edge, it can be tempting to deploy off-the-shelf hardware to meet production needs. And with many workloads finding their way to the edge, the temptation can be especially strong. Using equipment that IT departments are already comfortable with—like standard server hardware—is often the simplest solution.
But in the end, this approach is expensive. An IDC survey of Fortune 1000 companies suggests that IT equipment failure can cost organizations upward of $100,000 per hour.
What companies need are systems that combine the performance of commercial offerings with the reliability of an industrial platform.
The latest processors like the Intel Atom® x6000E Series processors and Intel® Pentium®, and Celeron® N and J Series processors—previously known as Elkhart Lake—make these systems possible. As just one example, the processors support a broad temperature range from -40 degrees to +100 degrees Celsius, while operating a sub-12 W thermal design power (TDP).1, 2
This advanced technology opens the door for industrial PCs to function as high-reliability IT infrastructure—eliminating the excessive overhead of planned obsolescence, reducing maintenance requirements, and delivering maximum system uptime.
Designed For the Industrial IoT
The dual- and quad-core processors incorporate a range of improvements over previous-generation devices, and can optimize both IT and OT infrastructure, particularly at the edge. With up to a 1.7x improvement in single-threaded performance and up to a 1.5x improvement in multi-threaded performance3, systems based on the platform can handle a variety of demanding networking workloads efficiently and without any throughput degradation.
In part, these gains are possible thanks to hardware innovations introduced with this generation of processor (Figure 1). These include security integration via Intel® Platform Trust Technology (Intel® PTT) and the Intel® Programmable Services Engine (Intel® PSE), an offload engine that relieves CPU cores from a range of task overhead.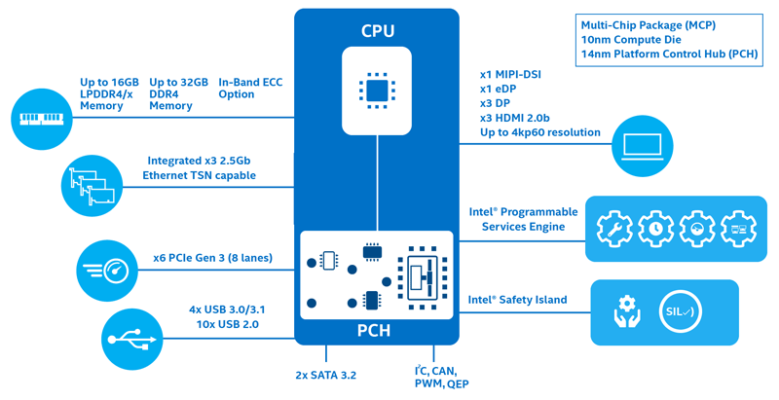 The Arm Cortex-M7-based Intel PSE offload engine provides low-DMIPS computing horsepower and support for Arm-based applications. This enables functions such as remote out-of-band device management, network proxy, low-speed I/O, and real-time processing. It also features time-sensitive synchronization capabilities.
On new devices, Intel PTT integrates a Trusted Platform Module (TPM) 2.0 block, which offers cryptographic key generation and storage that pair with the crypto acceleration faculties of Intel® AES New Instruction (Intel® AES-NI).
In addition to the capabilities mentioned above, the Intel PSE enables time-sensitive synchronization, a feature that pairs with Ethernet time-sensitive networking (TSN) support on new processors. This combination is essential for IT infrastructure deployments in many operationalized use cases, since it allows systems based on Intel edge compute platforms to maintain synchronicity with control devices while exposing their data to the broader enterprise network via standard IP packets.
Manufacturers need IPCs that combine the performance of commercial offerings with the reliability of an industrial platform. @onlogic
Translating TDP Into MTBF
Because the devices operate at a TDP as low as 4.5W, they can easily be deployed in fanless, solid-state systems.
For example, OnLogic, a global industrial PC manufacturer and solution provider, uses Hardshell Fanless Technology for its line of industrial and rugged computers. The industrialized system design approach delivers high ruggedization, ingress protection against environmental contaminants, and passive cooling. As a ventless system composed of a 100 percent metal chassis, Hardshell-based platforms use heatsinks to dissipate thermal loads. And because they contain no moving parts, the systems can be certified to shock and vibration standards such as IEC 60068 and MIL-STD-810 (Figure 2).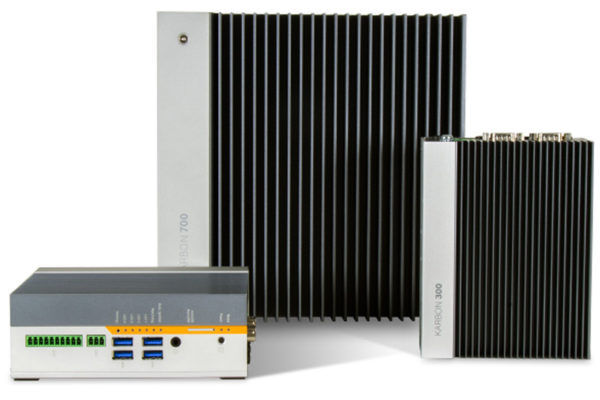 "The Karbon series is part of our rugged line, designed for tough environments," says Maxx Garrison, Product Manager at OnLogic. "The Intel PSE is key to some of our new Karbon 400 unique features, allowing us to provide support for a host of connectivity and power management functions, including CAN bus and automotive power control for in-vehicle applications."
Testing has shown that Karbon Series IPCs achieve an MTBF of up to 512,681 hours, or more than 58.5 years. "A big part of what we offer is peace of mind so that customers don't have to worry about replacing systems," adds Garrison. "They buy our hardened, solid-state systems that allow them to set it and forget it."
Lower Cost of Operations With Rugged IT Infrastructure
Although MTBF is not a precise measurement of when a given system will fail, it can provide an accurate indication of the level of reliability. And even with a margin of error—the MTBF and cost of a platform like the Karbon Series versus the amount of unplanned downtime with traditional IT equipment—some quick math will prove there is no comparison.
As more and more IT infrastructure makes its way to the edge, network engineering professionals will have to face the realities of environments that aren't conducive to their traditional infrastructure deployment strategies. But upon experiencing the benefits of industrial-grade IT infrastructure, they may see opportunities to use this equipment in settings other than just the "far edge."
What do they have to lose—besides hundreds of thousands of dollars per hour in equipment failure?
Disclaimers
1 Not all SKUs include every feature.
2 Not all SKUs support real-time computing, time-sensitive computing, or time-synchronous networking.
3 Source: Intel®. Claims based on (a) SPEC CPU 2006 metric estimates based on Pre-Si projections and (b) 3DMark11 estimates based on Pre-Si projections, using Intel® Pentium® J4205 as prior generation.
Configurations
Performance results are based on projections as of September 1, 2020
Processor: Intel® Pentium® J6425 PL1=10W TDP, 4C4T Turbo up to 3.0 GHz
Graphics: Intel Graphics Gen 11 gfx
Memory: 16GB LPDDR4-3200
OS: Windows 10 Pro
Compiler version: IC18
Processor: Intel® Pentium® J4205 PL1=10W TDP, 4C4T Turbo up to 2.6 GHz
Graphics: Intel Graphics Gen 9 gfx
Memory: 16GB LPDDR4-2400
OS: Windows 10 Pro
Compiler version: IC18
Performance numbers are Pre-Si projections and are subject to change. Results reported may need to be revised as additional testing is conducted. The results depend on the specific platform configurations and workloads utilized in the testing, and may not be applicable to any particular user's components, computer system, or workloads. The results are not necessarily representative of other benchmarks.