Making Factory AGVs Safer and More Reliable
Automated Guided Vehicles (AGVs) are being incorporated into factory automation, warehouse distribution, and other material-handling environments as they both increase efficiency and help reduce worker injuries, especially in hazardous environments. Though they are rugged machines, they are still susceptible to environmental hazards such as dust, temperature extremes, and general wear and tear, along with issues specific to machines, such as electromagnetic interference (EMI).
This puts the onus on designers and developers to design AGVs to meet the challenges of demanding industrial environments. They must also make them smarter so they can become an integral part of the increasingly connected factory, while operating side by side with workers without failures that could result in injury.
It turns out that many of the safety and electronic system reliability issues have already been tackled by the railway industry, and some of the best practices, standards, and technology enhancements can also be applied to AGVs.
A Strong Case for AGVs in Factories
AGVs can provide several safety and efficiency advantages to the connected factory by replacing multi-step procedures with automated mobile platforms. Moving material from point A to point B is a good example of an AGV use case, as conveyor belts and other transfer technologies cannot always be deployed where needed. This process often relies on a human-operated forklifts or pallet jacks that add time and the potential for human error to critical processes. Having humans present in industrial settings also risks exposure to harsh environments, chemicals, and their related risks.
AGVs are also able to perform multiple tasks within a given process. For example, an AGV with integrated inventory management and bill of materials (BOM) applications is capable of not only transporting materials but also scanning and reporting information about its cargo to ensure that it is being moved to the correct location and that the material in question is part of the factory's active inventory. Furthermore, once material handling is automated, it can be properly integrated into a smart facility management system and workflow.
While AGVs are inherently more rugged than their human counterparts, they too are susceptible to extreme dust, debris, shock, humidity, chemicals, and vibration. Industrial environments are inherently hostile to electronic systems, where multiple motors and energy systems operating and emitting noise (both acoustic and electronic) can disrupt component operation.
In addition, thermal issues are a significant concern. Extreme temperatures are not uncommon in industrial settings, which conflicts with the significant amount of processing performance required by AGVs in support of applications such as machine vision and motion control. Given the environment, forced-air, fan-based thermal management solutions are not an option, as they present additional points of failure and can be blocked by dust and debris.
Add all this together, and you have a rough environment in which to run an automated vehicle. Any computing solution able to address AGV application requirements must also be able to handle the environment it takes place in, as well as fit within the context of the smart facility.
Addressing AGVs in Extreme Environments with Rail Standards
AGV computing systems are dedicated designs optimized for strict environments. Such devices demand rugged reliability, mobile computing performance, wireless availability, advanced power protection and management, a high level of system integration, large storage capacity, and of course all of the proper safety validations.
A good comparison can be made between AGVs that operate in industrial conditions and the requirements of rolling-stock systems, as they mirror a facility's need to operate 24/7 without disruption. Railway hardware is the industrial equivalent of transportation, where performance, reliability, and durability are critical. Such systems are governed by the International Standards Organization's (ISO's) EN 50155 and EN 50121-3-2 standards for rolling stock, which apply to all electronic equipment for control, regulation, and protection, as well as include provisions for electromagnetic emissions and immunity (Figure 1).

Figure 1. The EN 50155 and EN 50121-3-2 specify minimum requirements for temperature, voltage, electromagnetic compatibility, and other design parameters for rolling-stock applications that can be applied to automated guided vehicle (AGV) system development. (Source: Embedded Computing Design, compiled from multi-sourced EN 50155 and EN 50121-3-2 data)
Fortunately, integrated system solutions for AGV development are being brought to market that combine workstation-class performance with proven EN 50155 and EN 50121-3-2 design principles. These extended-temperature, cable-less, and fanless development systems can provide a rugged, all-in-one starting point for AGV applications, with ample I/O, advanced performance and energy efficiency, and next-generation system management technology for any environment.
For example, Vecow's ECS-9000 Series of fanless computers were designed to EN 50155 and EN 50121-3-2, undergoing rigorous thermal simulation, design chamber testing, shock and vibration testing, and EMI compatibility tests during development to comply with the standards. Each model in the series is capable of withstanding extended operating temperatures of -40 °C to 75 °C, and implements a fan-less, cable-less design to minimize damage resulting from dust and debris in factory settings. Features like ignition control and surge protection help safeguard the systems, and human workers, from unexpected faults and power failures.
The ECS-9000 Series is based on 7th-generation Intel® Core™ and Intel® Xeon® processors that deliver the performance and energy efficiency required by AGV systems (Figure 2). The family implements these processors in conjunction with the workstation-grade Intel® C236 chipset, which is capable of supporting up to eight USB 3.0 cameras for real-time video capture and machine vision as well as communications with multiple sensor suites through RS-232/422/485 interfaces over the LPC bus. The platform's Intel® I210 GigE controllers enable advanced motion control for AGV systems, and up to 32 GB of dual-channel DDR4 2133 MHz ECC memory help AGV systems perform complex functions even in the absence of a high-bandwidth server connection.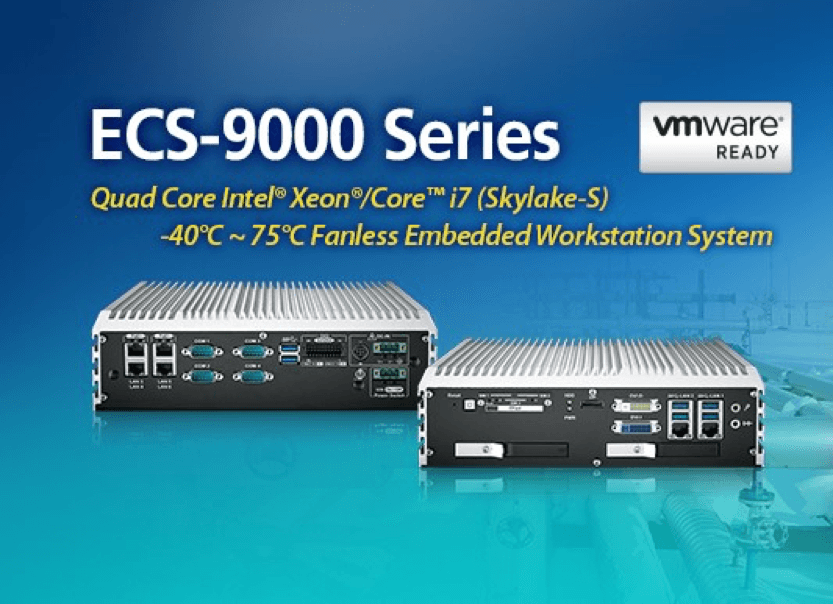 Figure 2: ECS-9000 Series fanless computers address the issues of performing in an industrial environment while delivering advanced and reliable technology. (Source: Vecow)
Another factor to consider is the extreme scalability of the product family, enabling the designer to balance their selection of development platform between required functionality and cost.
AGV: Automation in Drive
The combination of efficient, high-performance Intel® processors with Vecow's rugged, fanless computing solutions help OEMs design AGVs that increase safety and enhance productivity in smart factory environments. Development partners like Vecow provide engineering support staff that aid in core and system selection, environmental compliance, simulation, and testing to help developers achieve optimal AGV system and application results.
Once a facility is upgraded with AGVs, all component, device, and product movement can be controlled and integrated completely into an intelligent facility for increased operational, system, and energy efficiency, as well as security and dependability. Integrated advanced management can leverage intelligent assets like AGVs in a highly automated factory in many ways, limited only by the development team's imagination.