Speeding an Advanced Medical Image Generator to Market
Healthcare providers are constantly looking for enhancements in image generation to help them improve patient diagnosis and outcomes. Over the last 20 years, applying such enhancements to ultrasound, magnetic resonance, radiography, radiation oncology, mammography, interventional x-ray, fluoroscopy, and molecular imaging systems has transformed modern healthcare, enabling earlier detection and more accurate diagnosis (Figure 1).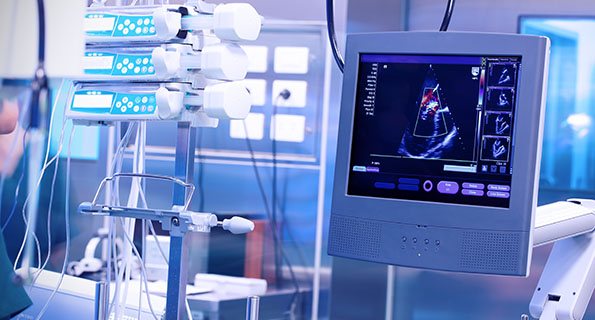 Figure 1. Enhancements to medical imaging has transformed modern healthcare, enabling earlier detection and more accurate diagnosis.
Seeking a boost in performance, a leading original equipment manufacturer (OEM) for medical/surgical simulation systems approached EmbedTek, a designer and manufacturer of embedded solutions for OEMs in healthcare and other markets. The OEM shared an ongoing challenge with their current supplier – they frequently changed their configuration, forcing the OEM to make adaptions. These adaptions interrupted production and required costly revalidations.
EmbedTek offered to design a platform that would met their current requirements and allow for upgrades – on the OEM's schedule.
A Proven Product Realization Process
EmbedTek has their own product realization process designed to provide customers with a scalable set of services and capabilities. This enables customers to leverage EmbedTek in ways that suit their business needs or a particular project. EmbedTek can work as a part of a customer's team to help meet their goals, determine how to source, manufacture and support the end product long-term, and maintain accountability for all aspects. From concept, R&D and design to prototypes, validation, launch, and production, EmbedTek can help customers with any and all aspects of a product's lifecyle.
This particular engagement with the medical OEM provides a good example of how the process works. The overall challenge from EmbedTek's perspective was to simultaneously manage system design to meet the OEM's demanding performance requirements, while also managing supply chain design to align component availability with the customer's scheduled program upgrades. In the design stage, EmbedTek determined that the image generator would need a high performance processor, proprietary I/O card, and the capacity to support up to two high-end video cards Since some configurations would require concealing the system within a portable cart, thermal management was also important.
To meet the performance and thermal requirements, EmbedTek selected the 6th generation Intel® Core™ i7 processor product family. Recently introduced at the time of design, the embedded versions of the processor offer a significant performance leap as the previous generation within a standardized thermal envelope. The processors include long lifecycle support to protect the development investment.
To handle the image generating tasks, EmbedTek's new system, the Burke 1040 Image Generator, provides room for multiple internal drives and the video cards. It also includes multiple onboard I/O slots to accommodate various card types, including native support for up to two legacy PCI boards (avoiding any transition through PCI Express*). The Burke 1040 also provides 10 USB ports, including six USB 3.0 ports.
To house the processor and its motherboard, EmbedTek designed a custom chassis providing the necessary airflow and form factor. The all-aluminum chassis made the finished system significantly lighter than earlier systems and provided a better fit into the final product (Figure 2).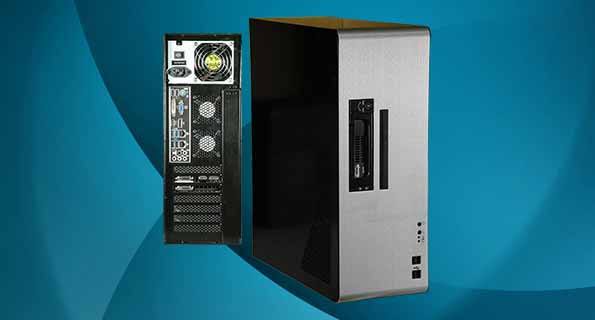 Figure 2. The Burke 1040 Image Generator features a lightweight design with an aluminum chassis.
As for prototypes and validation, by applying custom design tools to commercial off-the-shelf (COTS) components, EmbedTek delivered prototype systems to the customer within four weeks from the project's start. EmbedTek also aligned program milestones with a main program update including a new discrete graphics card and revised software for launch.
Since the previous system was already end-of-life, making the launch date was critical. EmbedTek's product realization process ensured the launch date was made. The solution is now in full production, EmbedTek is managing the supply chain for all components, including the customer-specified I/O card. As a result, the OEM needs to track only one SKU instead of several. EmbedTek communicates component availability with the OEM in real time, and proactively lets them know when supply situations call for end-of-life buys. The result is future system upgrades will now be at scheduled program upgrades, not based on surprise component changes.
Advantages of Choosing the Latest Processor
A big plus for the medical image generator's development was the timely launch of the 6th generation Intel® Core™ processor product family (Figure 3). As a Platinum-level Intel® Technology Provider, EmbedTek enjoyed early access to Intel's roadmap and design help in implementing the processor in its designs.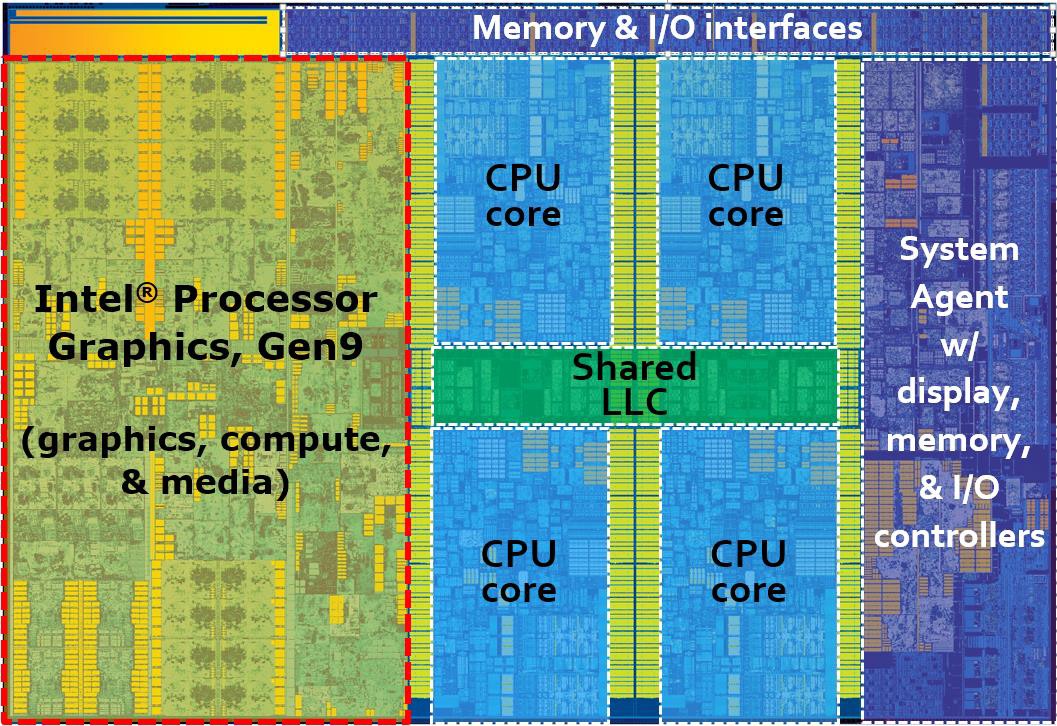 Figure 3. Die map of a 6th generation Intel® Core™ processor.
The 6th generation Intel Core processors deliver the power of Intel's leading 14nm process and the latest 3D transistors. As a result, these processors allow for more transistors at lower power consumption, enabling new capabilities and enhanced performance. For example, compared to previous generation Intel® Core™ i5 processors, the 6th generation Intel® Core™ i5 processors deliver up to 60 percent better compute performance. In addition, with Intel® Speed Shift Technology, system responsiveness sees a 20-45 percent improvement.
For medical image generator applications, this performance boost translates into faster results. Support for DDR4 RAM also contributes to these performance gains, providing capacity for up to 64GB RAM and high transfer speeds than DDR3. The 6th generation Intel® Core™ i7 and i5 processors also include Intel® Turbo Boost 2.0 Technology for an extra burst of performance in tasks that can benefit from a periodic hike in frequency.
The Intel® Core™ i7 processors have the added advantage of Intel® Hyper-Threading Technology, which allows each processor core to work on two tasks at the same time. This improves multitasking and speeds up the workflow to accomplish more in less time. The processor's integrated graphics capabilities also support graphics programmability features such as OpenCL 2.0. This make it easy for programmers to take advantage of the graphics units for added compute capabilities.
For imaging tasks, Intel® Advanced Vector Extensions 2.02 (Intel® AVX2) add to the performance gains. Intel AVX2's 256-bit integer instructions and new instructions for FMA (Fused Multiply Add) help deliver better performance on media and floating point computations, including imaging and compression.
Healthcare organizations are naturally concerned about security, particularly when devices are connected to the network and access to electronic health records (EHRs). The 6th generation Intel Core processors provide considerable protection through hardware-level security features. These features include:
Intel® Software Guard Extensions (Intel® SGX) which give applications the ability to create hardware enforced trusted execution protection for their applications's sensitive routines and data
Intel® Memory Protection Extensions which help protect application run-time integrity
Intel® Device Protection Technology with BIOS Guard 2.0 which helps protect the system during boot
Improve Your Imaging with a New Generation of Processor
If you're looking to enhance an imaging system, you can find the EmbedTek Burke 1040 Image Generator, as well as a wealth of other systems and boards using 6th generation Intel Core processors, in our Solutions Directory.