A Single Board Computer for Speeding up DNA Sequencing
In healthcare and biotechnology, DNA sequencing – the process of determining the precise order of nucleotides within a DNA molecule – is accelerating diagnostic advances, medical and biological research, virology, and forensic science. While the possible uses of DNA sequencing appear endless, any organization looking to perform DNA sequencing needs to be prepared for massive amounts of data. They need a system that that can provide massive computing throughput, speed, scalability, and resolution.
This is particularly true with next-generation sequencing (NGS) technology. NGS enables scientists and researchers to conveniently maximize the potential of data sequencing by searching and comparing billions of DNA fragments (Figure 1). In performing this analysis, NGS produces massive amounts of data that pose challenges in terms of data storage, analysis, management, and sharing. That said, a NGS system equipped with powerful Intel® processors can enable a complete DNA sequence (more than three billion DNA strands) to be mapped out in a week or less. That's far less than the original 13 years required by the Human Genome Project!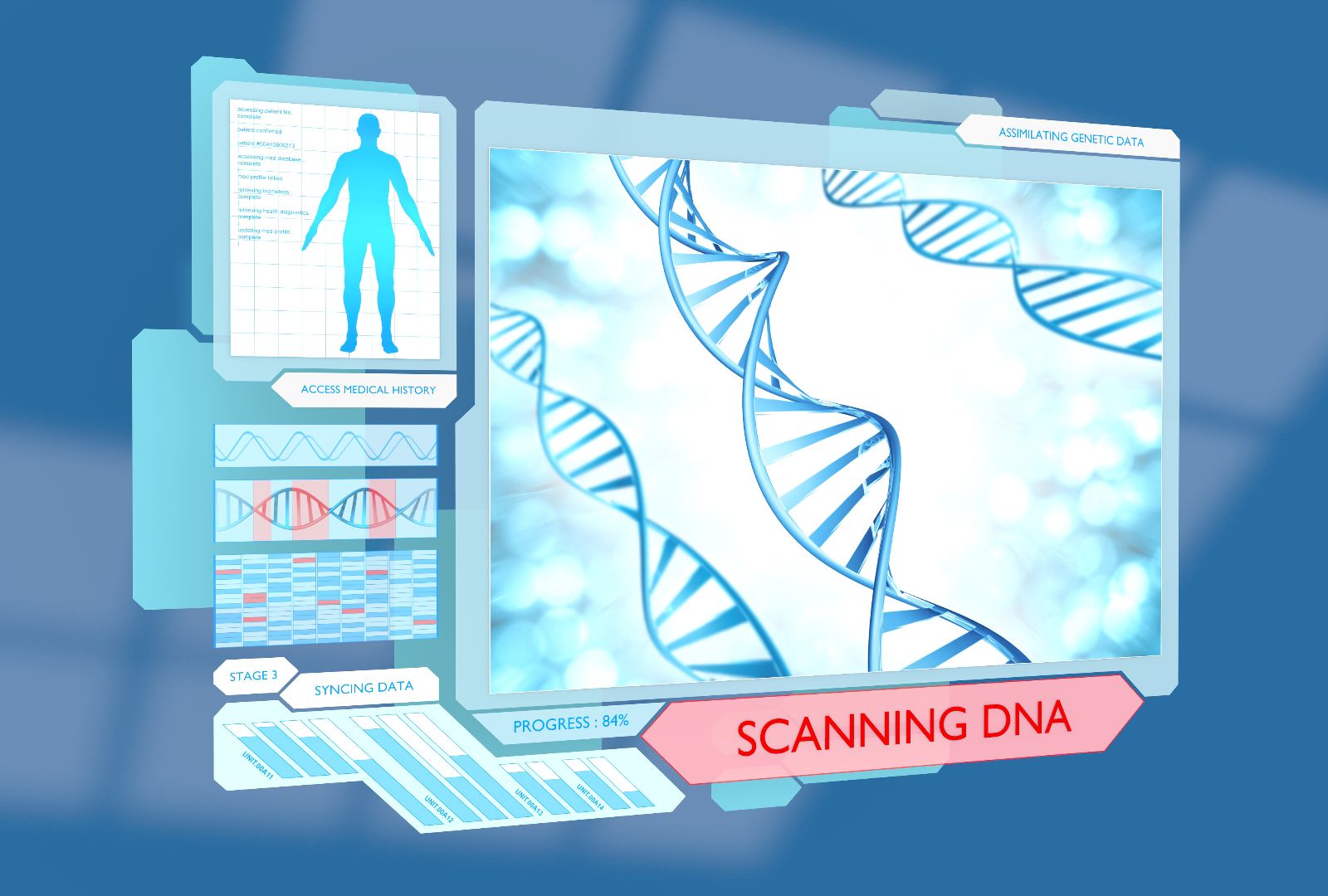 Figure 1. Next-generation sequencing (NGS) technology enables scientists and researchers to maximize the potential of data sequencing by searching and comparing billions of DNA fragments.
Dealing with all this data is well worth the effort, of course. Genetic information is already helping to prolong lives, provide options to prevent life-threatening diseases from developing or progressing, and enable new preventive medicine solutions. Medical professionals are already using specific patient DNA information to offer treatment that minimizes risks and maximizes recovery rates.
In evaluating the major benefits NGS will have on healthcare – particularly infectious diseases, prenatal testing, idiopathic diseases, oncology, and matching organ and tissue donors – Grand View Research, Inc. estimates that the global market for next generation sequencing could reach $27.8 billion [USD] in annual revenue by 2022 (up from USD $2 billion in 2014). This makes it a lucrative field for system integrators. The key is getting finding a board that can handle this kind of data.
One company found its answer through the industrial PC design and manufacturing firm Axiomtek. This customer sought a single board computer (SBC) unlike any motherboard available at the time. Axiomtek's design-in services designed a high-performance SBC that could support two high performance Intel® Xeon® processor E5-2400 product family CPUs.
From initial planning and design through testing and validation and the ready-to-ship phase, Axiomtek's design-in services offered key assistance in the customization process to ensure that the final product worked reliably. Key elements such as processing speed, storage needs, and operating system (OS) driver integration were carefully thought out. The resulting motherboard met the customer's complex and specific requirements, including multiple LAN ports, SATA ports for extensive storage of DNA sequence information, numerous USB ports, PCIe lanes, VGA connector, and LVDS interface.
To ensure that the solution was able to operate reliably in a variety of applications, the customer selected Axiomtek's thermal solution service. Axiomtek's design-in services also provided software services, including embedded OS development, software API utility and driver support, and BIOS customization. In particular, the NGS company used Axiomtek's BIOS customization service to personalize the product's boot-up screen and requested that each board come pre-installed with an embedded version of Windows OS in order to provide users with a familiar, easy-to-use interface.
While it was not necessary for this particular DNA-sequencing machine, many of Axiomtek's embedded motherboards pass important certifications. These include UL60601-1/EN60601-1, CE, and FCC class B for use in medical facilities.
Built with Powerful Intel® Xeon® Processors
A key selling feature was Axiomtek's ability to build a board supporting two Intel® Xeon® processor E5-2400 SKUs, each with eight cores. These processors include Intel® Turbo Boost Technology which, depending on thermal headroom, effectively "overclocks" individual cores to handle heavy workloads (Figure 2). The Intel® Xeon® processor E5-2400 series also supports Intel® Hyper-Threading Technology which doubles the number of threads per core, enabling each core to accomplish more in the same amount of time.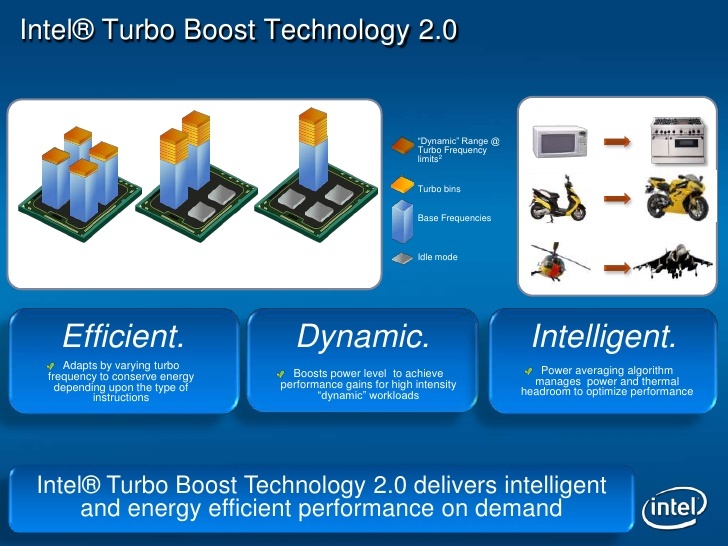 Figure 2. Intel® Turbo Boost Technology dynamically increases the processor's frequency as needed by taking advantage of thermal and power headroom.
The latest Intel Xeon processor E5-2400 v3 product family is even more impressive. With up to 10 cores and support for up to 384 GB of DDR3 unbuffered memory, these processors make efficient powerhouses for NGS solutions, providing increased computing performance for faster answers to the DNA sequencing questions. Yet another step open in performance is available through the Intel® Xeon® processor E5-2600 v3 product family. Its embedded SKUs include up to 12 cores and support up to 768 GB of faster DDR4 memory.
The above discussion points to a particular advantage of Intel processors – the ability to scale a solution to meet the price point and performance needs of a solution. In the case of a NGS solution, time can be more valuable than money. When lives are at stake and treatment choice and speed depend on a fast result, the last thing you want is for the computing solution to be the bottleneck.
All-in-One Medical Touch-Panel Computers
Another advantage for medical equipment manufacturers in working with Axiomtek is the company also makes medical-grade, fanless touch-panel computers for displaying NGS and other test results. A good example is their MPC153-834 computer with a 15.6″ WXGA TFT LCD display with a high brightness of 300nits. Specifically designed for the medical environment, this medical panel PC has a IPX1-compliant chassis and an IP65/NEMA 4-rated spill- and dust-resistant front panel (Figure 3). Moreover, the wide-screen medical touch panel PC is equipped with an isolated COM port to protect equipment from electrical surges and transient voltage spike. Powered by quad-core Intel® Celeron® processor J1900, the powerful 15.6-inch MPC153-834 provides the built-in graphics capability to provide sharp, accurate display of medical images and other results.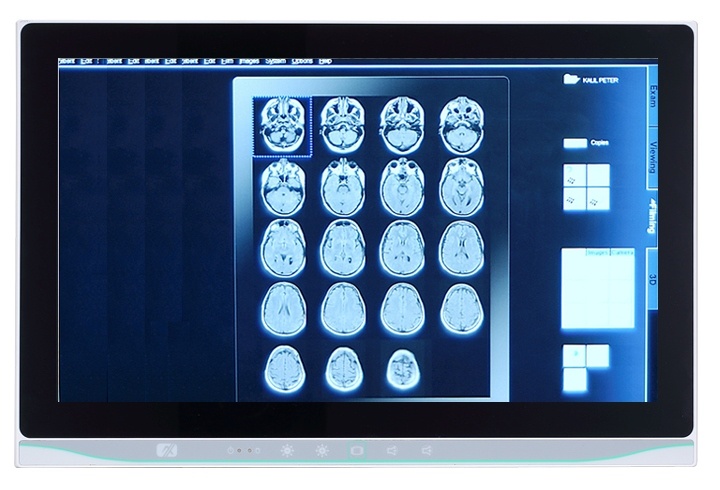 Figure 3. Axiomtek's MPC153-834 medical panel PC is specifically designed for the medical environment with an IPX1-compliant chassis and an IP65/NEMA 4-rated spill- and dust-resistant front panel.
Be Part of the Next Major Medical Advance
Members of the Intel® Internet of Things Solutions Alliance like Axiomtek are a great place for medical equipment manufacturers to start in developing new products for the healthcare and biotechnology industries. Many offer custom design services, plus there are approximately 2500 boards from these members in our Solutions Directory.