Fill form to unlock content
Error - something went wrong!
Your content is just a step away. Please submit below.
Smarter Seas: How Cargo Ships Save Big with Edge Computing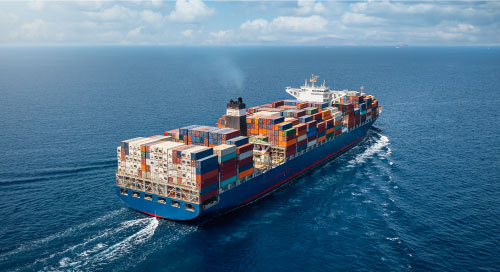 Cargo ship operators are no different from the rest of us vehicle owners. They want better fuel economy, lower insurance costs, and to limit wear and tear on their vessels.
But, unlike many of us, they don't have the luxury of staying home when the weather is bad or seas are rough. They are in the business of delivering valuable freight, and the freight must be delivered on time—often even at the peril of the cargo, ship, and crew.
To balance tight schedules and even tighter margins with the need to protect their vessels, operators now use fleet-management software and edge computers onboard their ships. This fleet-management technology assists with navigation to help captains reduce fuel consumption and greenhouse gas emissions, avoid wave-slamming impacts, and improve vessel lifespan.
The only challenge that remains is finding electronic systems that can communicate with the cloud from the middle of nowhere, and withstand the harsh environment of the high seas.
The Makings of a Ruggedized Embedded PC
You can't find an embedded PC capable of being deployed on a cargo ship on the shelf at your local electronics retailer. Design criteria for a maritime embedded PC start with the ability to withstand extreme temperatures; high shock and vibration tolerance; and, of course, resistance to corrosion, wind, and water. Without serving any electronic function, the way you address these challenges has major implications for the rest of the system design.
In addition, salty sea air can cause shipboard electronics to corrode and fail, which means they must be encapsulated in airtight packaging. But because these systems must be waterproof, they can't be built with traditional fans or active heat sinks. So maritime box embedded PC designers must contend with restricted airflow from early in the development lifecycle.
This design requirement, as well as the likelihood the system will encounter extreme heat and cold, eliminates the use of all but the most power-efficient processors, as they tend to have the best thermal-dissipation characteristics.
That's why one cargo ship operator enlisted the engineers at DFI. DFI offers fanless, extreme ruggedized edge computing with the ECX700-AL, powered by Intel Atom® processors to meet all maritime-environment design needs.
See how one operator was able to improve route planning with a 25% reduction in fuel consumption and #CO2 emissions, thanks to these capabilities of the ECX700-AL. @DFI_Embedded via @insightdottech
The ECX700-AL, used in the cargo ship operator's fleet-management application, can leverage quad-core Atom® processors that consume between 9.5W-12W, though a dual-core version of the fanless PC is available that draws just 6W. This helps prevent the platform from overheating, even in operating environments of up to 70ºC.
The Atom SoCs are wrapped in the ECX700-AL's IP67- and IP69K-rated enclosure, which seals the system against dust, immersion in water, and high-pressure water jets. The system is also equipped with waterproof connectors and a smart vent that expels any water that breaches the extruded metal housing (Figure 1).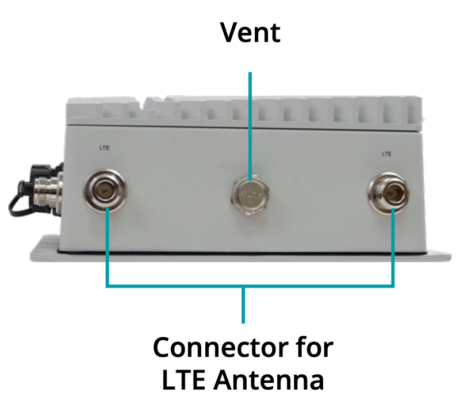 The whole package has been shock and vibration tested to MIL-STD-810G, demonstrating that it can withstand the harsh wave impacts often experienced at sea.
An Extreme Ruggedized Edge Computer in Action
To deliver even more functions, the cargo ship operator integrates ECX700-AL with its AI software, Intelligent Marine System. It uses a sensor unit placed outside the ship to track inventory in the vessel's shipping containers, monitor weather conditions, track engine conditions, and manage the amount and quality of air delivered into the ship's engines to ensure optimal speed and fuel economy. All this information is sent back to the captain so they can make informed decisions.
The system can also plug into a ship's control network, and sends and receives data over a Controller Areas Network. But the platform contains plenty of other I/O and connectivity options as well, including a CAN Bus for connecting sensor units; an Ethernet output and HDMI port for interfacing with multifunction displays; dual Wi-Fi connectors for accessing local wireless networks that also host devices like inventory tags; and a SIM slot and two 4G/LTE cellular antenna connectors for relaying onboard data to and from the cloud.
In the cargo ship operator example, the operator was able to improve route planning with a 25% reduction in fuel consumption and CO2 emissions, thanks to these capabilities of the ECX700-AL. With better navigational insights backed by the intelligence of the cloud, the company was also able to reduce wave-slamming impacts by 70%. And, finally, these benefits resulted in a corresponding reduction in insurance premiums, which dropped 20%.
Life on the Smarter Seas with Maritime Technologies
Independent studies suggest that anywhere from 65%-80% of accidents at sea are the direct result of human error—a statistic that could most certainly be lowered with increased levels of automation. With a beachhead established on cargo ships thanks to edge computing platforms like the ECX700-AL, opportunities to further optimize these journeys with pioneering embedded technology aren't far behind.
With integrated Intel® HD Graphics as well as video encode and decode blocks, current and next-generation Intel Atom processors pack more than enough performance for the job. And it's a good thing they do, because with such rigid design requirements for maritime systems, there aren't a lot of options.
This article was edited by Christina Cardoza, Associate Editorial Director for insight.tech.