Fill form to unlock content
Error - something went wrong!
Stay up-to-date with the latest IoT news.
Getting Railway Predictive Maintenance on the Right Track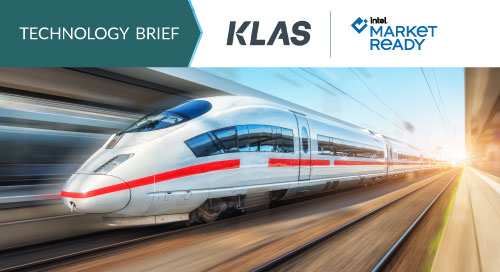 If I had to pick one system to use predictive maintenance technology on until the end of time, it would be a train. Modern, AC-powered engines are complex systems that can cost upward of $2.3 million. By using predictive maintenance algorithms to monitor sensors, actuators, and control subsystems for anomalous behavior, rail operators can reduce costs, drive revenue growth, and maximize their return on investment.
But to do predictive maintenance effectively, data must be transportable across smart railway communications networks. For instance, operational data must be easily accessible and available to be used for detecting anomalous train behavior, training machine learning models, and informing edge algorithms what to perform inferences against.
That's why the EU-funded SCOTT (Secure Connected Trustable Things) project was launched with a focus on building trust in wireless solutions, like autonomous wireless networks (AWNs). While the project addresses the use of 5G and cloud computing across 15 industrial use cases—including cross-domain applications and heterogeneous environments—it employs a standardized, ISO 29182-compliant multi-domain reference architecture that can be tailored to the requirements of smart rail transport use cases.
The building blocks defined in the SCOTT reference architecture help map out the wireless technology and service architecture in these applications.
The Allure of SD-WAN
One thing that is not evident from the reference architecture is how much connectivity already exists in railway environments today that AWNs could leverage—especially on passenger trains.
Consider that these vehicles already support information systems, train control, and passenger productivity and entertainment networks via access to a variety of wired and wireless communications mediums. In fact, one could argue that the primary challenge facing the SCOTT program is too much connectivity. For instance, the sensitive operational data required for predictive maintenance algorithms to function must be isolated from other, less critical traffic.
Securing and isolating this traffic could be achieved by installing additional, separate networks. Of course, this adds cost, complexity, and additional equipment for train engineers to maintain. And that seems like the wrong direction for a project focused on predictive maintenance.
Another option for segmenting operational data communications in this environment would be implementing a secure virtual private network (VPNs). But those too can get complex very quickly and become difficult to manage.
A third solution resides in the Goldilocks zone between cost and complexity in rail environments, while also adding capabilities you'd expect of a core network. Software-defined wide-area networks (SD-WANs) are intelligent network architecture, deployment, and management topologies designed to bring flexibility to edge environments. They can run on top of off-the-shelf hardware, which allows users to extract the value of software intelligence while minimizing the cost and complexity of specialized networking hardware.
SD-WAN Meets the SCOTT Program
The SCOTT program required the flexibility and openness of an SD-WAN given all the communications and data types flowing across its multiple networks. Of course, it also needed a platform to run its SD-WAN on that could withstand the rigors of rolling stock environments and provide security robust enough to keep the multi-ton projectiles that are trains out of hackers' hands.
The TRX R6 integrated hypervisor allows for multiple systems to be run as virtualized #machines, delivering cost and space savings onboard for #train operators. @klasgroup via @insightdottech
This led program stakeholders to Klas, an international design engineering company that focuses on communications solutions for the network edge. They eventually selected the company's onboard compute gateway TRX R6 for their wayside communications and control needs (Figure 1).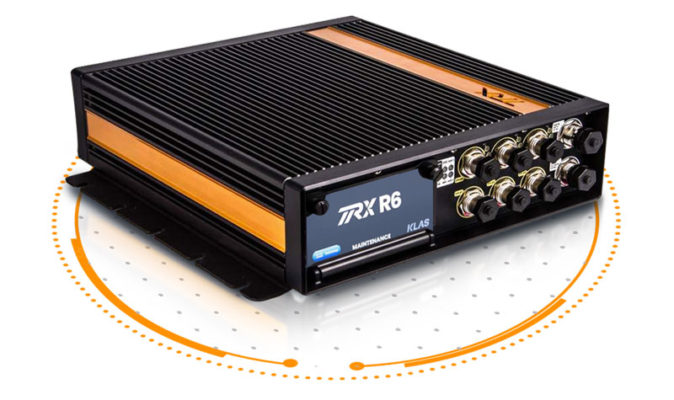 The TRX R6 is an open, modular compute network mobile gateway platform designed for specific use on trains, light rail, and buses. It is uniquely designed to combine hardware and software solutions running on a range of multicore x86 Intel® Core processors. In addition, it hosts the advanced operating system Klas OS Keel, which is specifically designed to optimize the power of Intel x86 processors and Klas hardware.
The operating system comes with a lightweight hypervisor, allowing applications to be supported on a single platform within virtual containers—which allows the operator to add features over time. KlasOS Keel also meets federal government security compliance and hosts a variety of advanced features like SD-WAN.
Because the Intel processor devices come with built-in hardware virtualization, Klas engineers were able to isolate the SCOTT program network stacks and applications by use case within securely partitioned virtual machines running on different cores.
KlasOS Keel was also critical to managing each VM to ensure the right resources were delivered at the right time for critical, latency-sensitive communications. As Mark Lambe, Senior Product Marketing Manager at Klas, explains, essentially the TRX R6 integrated hypervisor allows for multiple systems to be run as virtualized machines, delivering cost and space savings onboard for train operators.
With all this in place, Klas engineers went on to implement an SD-WAN that not only supported the new AWN requirements alongside existing networks, but also offered a path for reducing the amount of networking hardware onboard trains in general.
In other words, after plugging in the appropriate connectivity modules to the primary TRX R6 host compute platform, the SD-WAN could route and prioritize the traffic from multiple heterogeneous networks as if it was traversing separate pieces of hardware. Therefore, operational data AWNs, passenger networking and information systems, and control networks that all require different levels of security and reliability could be managed according to their needs thanks to the intelligence of software and openness of the hardware.
Real ROI on the Rails
In addition to enabling a new network type while reducing hardware infrastructure and costs, what the SCOTT Project gained as a result of their partnership with Klas was the ability to host third-party applications regardless of the connectivity required—because, of course, it's already supported. These applications can exist within the framework that the SCOTT project has defined, allowing train engineers and operators of other industrial equipment a straightforward path to deploying predictive maintenance at the network edge.
"When you standardize on a platform like the TRX R6, there is no need to forklift hardware when technology changes; you're not having to retrain personnel on new hardware, operating systems, or management software," says Arnold Allen III, Principal, IoT Industry Solution and Partner Development at Klas. "From a logistics perspective, your running spares and components are streamlined across all your vehicle platforms, which helps to reduce the cost of maintenance and ownership."
If that's not on the track to ROI, I don't know what is.
This article was edited by Christina Cardoza, Associate Editorial Director for insight.tech.