Why Remote Asset Management Needs IoT Gateways
Keeping equipment running on a frigid North Sea oil rig or a sweltering Sahara cell tower is a real challenge. These harsh, isolated environments pose unique threats to equipment longevity and performance—and to the bottom line.
Remote monitoring is an obvious solution, but not always an easy one. The limitations of legacy sensors and networks can stymie efforts to monitor equipment health.
This is where asset management gateways come into play. These IoT gateways can collect data from existing sensors and make it easy to add new ones. The gateways can act on data locally, automating corrective responses. And they can forward data to the cloud for greater business insights. The result is better equipment efficiency with fewer service calls.
Why Asset Management Matters
What's so important about equipment monitoring? Consider that in the oil and gas industry, operators make an estimated 77 percent of their profit margin at the well. This can equate to up to $50,000 in revenue per hour for a single well.
If a part fails, millions of dollars in potential revenue can be lost in the time it takes for an engineer to reach the well. Frequent equipment inspections—from the smallest battery to the largest machine—also demand a lot of time and effort, preventing workers from concentrating on value-added tasks.
Operations at a cell tower are similar. If a sensor detects that a generator is offline, a maintenance crew may require multiple trips to diagnose and fix the problem. The resulting service disruptions can impact customer satisfaction and brand reputation.
Obstacles to Remote Asset Management
The first step to solving these problems is data collection—and that means dealing with the limitations of legacy sensors. Simply gathering the data can be an issue because legacy sensors use diverse, often proprietary, protocols. What's more, these sensors may not provide enough information to assess equipment performance and health.
Connecting to the Internet frequently proves difficult as well. Remote locations often suffer from intermittent service and limited bandwidth.
The next step is to act on data. The ultimate goal is to analyze and respond to data locally to reduce truck rolls. The challenge here is giving local hardware the intelligence to act independently. Machine intelligence must identify when equipment is not functioning within defined parameters, and automatically trigger alerts and corrective actions.
Implementing Asset Management Gateways
Asset management gateways are designed to address all these concerns. They create a bridge between sensors—both new and old—and the cloud. The gateways can act locally on signals that need immediate action, and forward data to the cloud for better business insight.
Asset management software running on these IoT gateways provides a configurable rule engine. Technicians can set thresholds for automated actions such as alerts of impending failures, adjustments to improve efficiency, activation of backup equipment, and periodic communications of equipment status.
Benefits of IoT-based asset management solutions include:
Automated responses – Gateways can manage equipment in real time based on established rules, avoiding equipment damage and service disruption.
Intermittent communications – Intelligent gateways can filter and store data locally, minimizing bandwidth requirements and allowing use of unreliable networks.
Less downtime – Predictive analytics can optimize maintenance schedules and reduce unexpected performance problems and service outages.
Energy savings – Greater visibility into energy consumption enables new strategies to optimize equipment performance and reduce waste.
Improved asset lifetimes – Optimized equipment utilization and proactive maintenance can extend equipment life.
Increased site security – Role- and time-based access rights let sites automatically detect unauthorized access and track entry and leave times.
A Solution Ready for Action
An example of these benefits comes from azeti, whose IoT-based remote asset management software supports multiple use cases in a wide range of industries. The solution includes both gateway and cloud software. On the gateway side, site controller software offers extensive protocol conversion capabilities and a configurable rule engine for automated actions (Figure 1).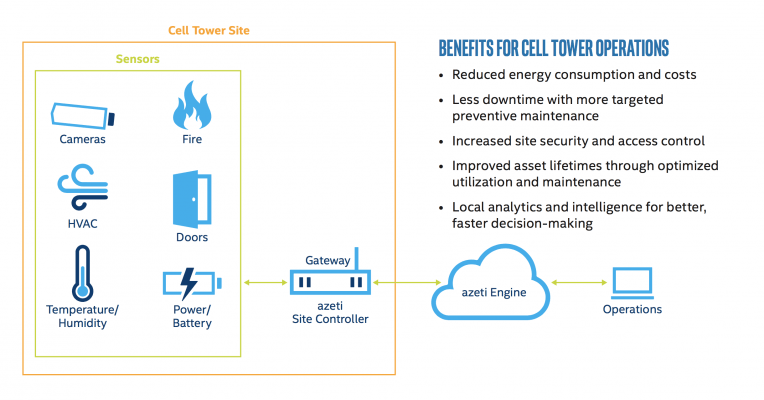 Figure 1. Azeti's software has many benefits for remote sites like cell towers. (Source: Intel)
Built-in filtering capabilities can select specific data for additional analysis in the cloud. In one example, azeti collected temperature data from 20 sensors, but sent only the average to the cloud. As a result, data traffic was reduced by up to 98 percent.
Employing this feature for data reduction can allow gateways to store up to a year's worth of data. Businesses can also use this filtering to eliminate the need for constant connectivity—a frequent issue with remote environments.
On the cloud side, businesses can use azeti's control panel to configure and update large-scale deployments of many gateways at once. The mechanism also enables configuration of all sensors across a network.
The control panel enables quick implementation of new modules to manage fuel, batteries, doors, generators, cooling units, or other equipment. Just as importantly, it is designed for easy integration into existing dashboards.
Rugged Gateways
From a hardware perspective, the solution takes advantage of rugged gateways using Intel® processors. Advantech's ARK-1124 IoT gateway is a good example (Figure 2). This fanless, solid-state design can withstand cold, heat, humidity, and dust.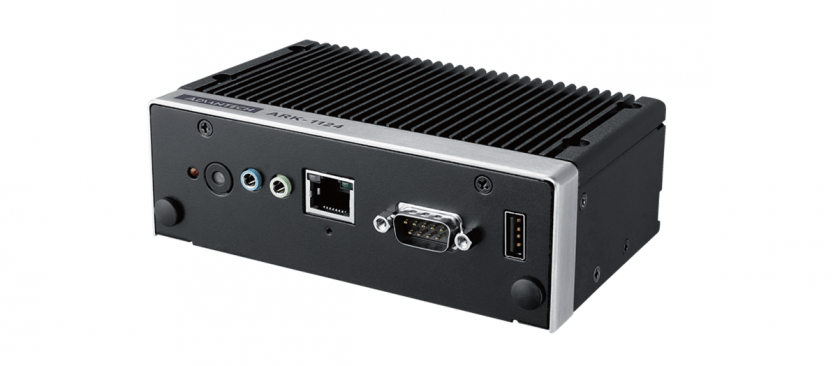 Figure 2. The Advantech ARK-1124 has a rugged design. (Source: Advantech)
By using the latest Intel Atom® processor E3900 series—which are up to 1.7 times faster than the previous generation—these gateways can handle complex analysis and filtering tasks with ease. The processors offer an optional temperature range of -40° to 110°C for harsh environments, and dual-channel ECC memory for maximum reliability. Plus, the chips provide hardened security at nearly every level, helping keep remote assets safe.
Bring Asset Management to Remote Equipment
Asset management gateways enable significant operational improvements and cost savings for equipment in hard-to-reach places. By putting intelligence at the edge, solutions like azeti's provide a smart way to reduce costs and improve performance in nearly any field.