Skill-Based Casino Games Call for Skill-Based Designers
In my last post addressing solutions for gaming machine makers, I looked at a major impetus for change in gaming machines: the need to bring millennials onto the gaming floor. To counter the aging of the traditional customer base, casinos need for attract a younger crowd.
Revenue numbers in Nevada, a major U.S. gambling center, show the time to start is now. Slot machine wagering in 2014 was $105.4 billion – down 23 percent from the all-time high of $138 billion in 2006. Slot machine revenue in Nevada has suffered a five percent decline in the past 10 years, from $7.09 billion in 2004 to $6.74 billion in 2014. (All figures are USD.)
The change most experts suggest is adding games that require strategy and motor skills. That's what millennials have grown up playing, that's what they like.
For game machine makers, this is a major paradigm shift. Skill-based games require high performance systems that respond instantly to user input and readily display high resolution, fast-paced video and graphics. In addition, skill-based gaming machines must comply with the same regulations as traditional gaming machines, plus provide the high levels of security necessary for any device that may be connected to payment systems and a network.
An excellent shortcut is to work with a company that offers custom design in addition to gaming system components. A good example is BCM Advanced Research, a leading supplier of industrial motherboards and intelligent embedded computing systems. BCM offers a large selection of products as well as flexible custom design services for ODM/OEM customers (Figure 1).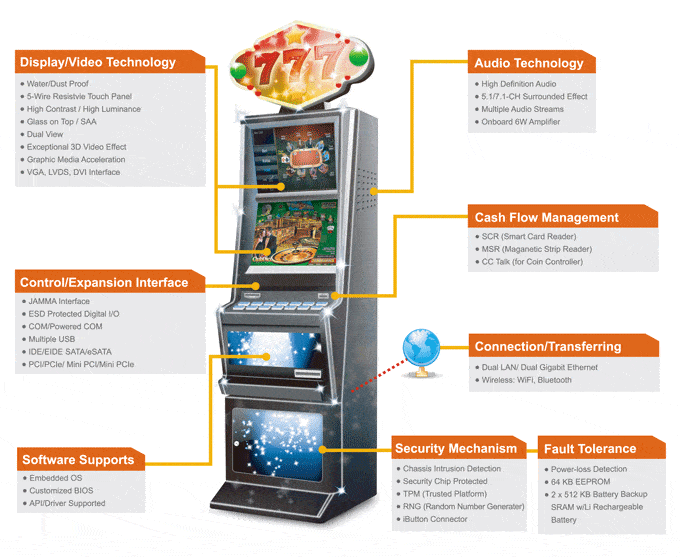 Figure 1. BCM provides stock and custom motherboards and other components for casino gaming machines.
BCM understands gaming industry requirements. From new product development and prototyping to manufacturing, BCM designs gaming solutions that meet the requirements of long lifecycle, 24/7 operation, strict engineering change order (ECO) and revision control, exceptional 3D graphics performance, high security and encryption capabilities, extended control and expansion interfaces, and professional software development. Gaming specialties served by BCM include slot machines, video lottery terminals (VLTs), arcade systems, hand-held gaming devices, and casino management systems.
A typical system includes the following features:
Long lifecycle industrial motherboard based on Mini-ITX, Micro ATX, ATX, or custom form factors
Scalable design featuring a wide range of Intel® processors with integrated graphics for excellent multimedia performance
Advanced failure recovery, including battery-backed SRAM to avoid data corruption in power interruptions
Intrusion detection, data protection, and secure data transaction features
High-level security encryption algorithms, plus random number generator (RNG), security chip, and trusted platform module options
Onboard DI-DO/JAMMA/CC Talk for flexible configuration
Embedded OS/BIOS/API
Electrostatic-sensitive device (ESD) protection
Rich I/O and expansion interfaces
iButton interface to enable players to connect with Internet storage peripherals on login and trace back their records with a particular game
A Board Built for Gaming
Whether designing your own gaming machine or using BCM's help, the BCM MX170QD mini-ITX motherboard is a good place to start (Figure 2). It offers high performance with support for the latest Intel® Core™ i7, i5, and i3 processors, as well as Intel® Pentium® and Celeron® processors. The board provides plenty of expansion slots and high speed I/O interfaces such as multiple PCIe x16/x4/x1, mini-PCIe and M.2 sockets, USB 3.0 connectors, and 2x Gigabit LAN. The MX170QD connects up to three independent displays through dual Display Ports, HDMI, LVDS, or optional eDP.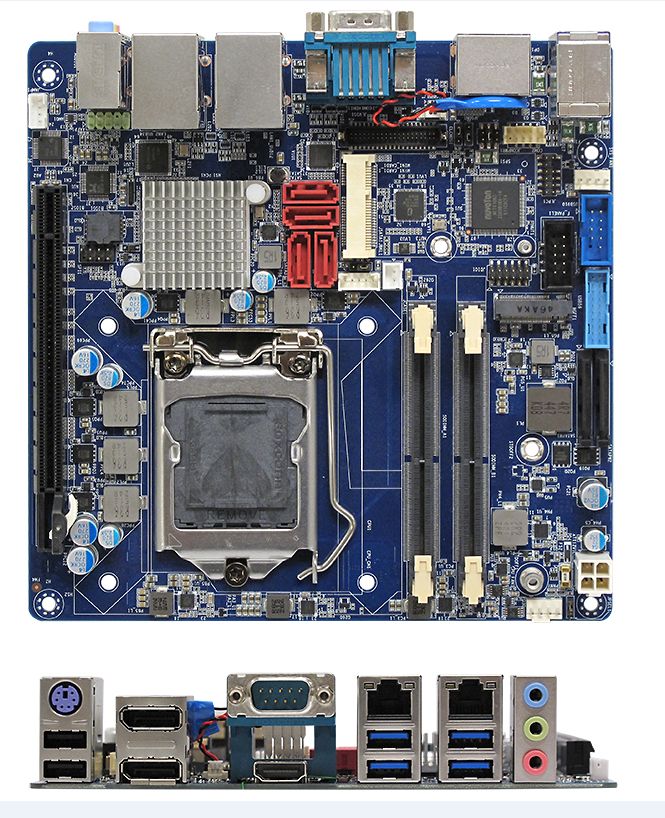 Figure 2. The BCM MX170QD is a high-performance motherboard for skill-based gaming systems.
The MX170QD is equipped with high reliability gold-plated pins for its critical connectors such as memory, SATA, PCIe, power, M.2, and USB 3.0. This combination of gold plating and locking ensures solid connections, superior high speed signal conductivity, and wear and corrosion resistance in tough environments.
For manageability on the casino floor, the MX170QD comes with processor-based Intel® Active Management Technology 10 (Intel® AMT 10). Platforms equipped with Intel AMT can be managed remotely, reducing floor visits, even if the operating system is unavailable or the system is turned off. Intel® AMT-enabled systems provide special out of band network access through the Intel® Wireless (or wired) network connection, allowing remote platform management applications secure access as long as the platform is connected to line power and to a network.
No Graphics Card Required
Gaming systems equipped with the MX170QD aboard won't need a discrete graphics card – a big savings on bill of materials and power consumption. The integrated Intel® HD Graphics of the 6th generation Intel® Core™ processor product family bring videos to life in Ultra HD 4K for vibrant multimedia experiences on Ultra HD and 4K displays (up to 40962304 resolutions). The processors support HEVC (H.265), VP8, and VP9, plus accelerate video functions with Intel® Quick Sync Video technology. Native support for the new Direct X 12 API ensures a better experience on the many games coming out with support of DirectX 12.
Processor-Based Security
Casinos need to protect systems against malware that can gain access to the casino's network or cheat the system to increase winnings. The 6th generation Intel Core processors offer plenty of protection with their advanced hardware-level security features:
Intel® Software Guard Extensions (Intel® SGX) that help protect the gaming system and its data
Intel® Memory Protection Extensions that help protect an application's run-time integrity
Intel® Device Protection Technology with BIOS Guard 2.0 and Boot Guard that helps protect the system during boot
Intel® OS Guard that helps protect the operating system (OS) kernel, preventing use of malicious data or attack code from taking over or compromising the kernel
Bring Skill into Play
To be one of the first to market with skill-based gaming machines, find out more about the motherboards and customization services available from BCM. For a look at the latest boards that use 6th generation Intel Core processors, check out our regularly updated Solutions Directory.