Scanalytics Foot-Traffic Sensor and Analytics Boost Retail Results
Store owners want to know how many visitors are entering their location and when, how long they spend in particular areas, and other valuable metrics. With pedestrian foot-traffic monitoring technology, this data can be gathered and then be used to further develop marketing techniques, increase sales, improve customer success, and create company goals.
Several pedestrian monitoring solutions are on the market today, including infrared motion detection, Wi-Fi- and Bluetooth-enabled device tracking, and surveillance cameras. Each has its respective advantages, but the search continues for a solution with greater accuracy, reliability, and lower cost, combined with analytics capability.
How Tracking Technologies Measure Up
So how do these existing pedestrian monitoring technologies work? Infrared technology is used to capture each pass through a doorway, but things get tricky when groups of people enter at the same time and individuals cannot be distinguished from one another. Tracking cellphone and Wi-Fi enabled devices like tablets and laptops is another option, but in a case study, a retailer found that the method captured only 10% to 30% of all visitors. Surveillance cameras are a traditional method that offers the possibility of advanced analytics and reporting capabilities but are not the right fit for a short-term solution such as an event or pop-up shop.
Milwaukee-based Internet of Things (IoT) company Scanalytics specializes in another type of tracking technology: integrated floor pressure monitoring. The SoleSensor technology allows for quick and affordable plug-and-play implementation, and the paper-thin sensors can be used on hardwood floors, underneath carpets and mats, and even outside (Figure 1). Permanent and temporary installation options are available for year-round analytics tracking or temporary usage for events and promotions.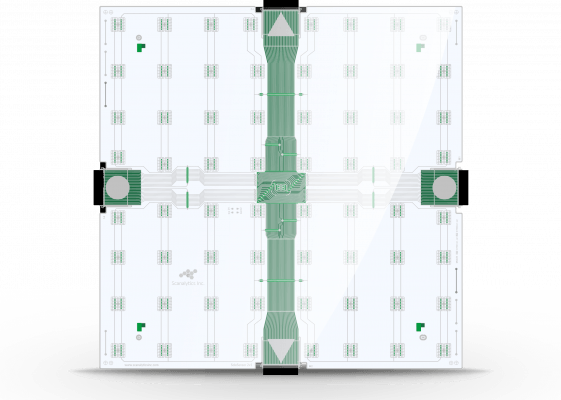 Figure 1. SoleSensors blend seamlessly with any retail environment with plug-and-play sensors that connect on all sides to cover any area. (Source: Scanalytics Inc.)
Each sensor measures 2' by 2', with the capability to grid up to 10' by 10' with one base station. With four connectors, customers can daisy-chain each sensor in any direction, to any size. All software maintenance and updates are performed remotely so there is no disruption or need for ongoing technician support once the SoleSensors are installed. The sensors continuously collect data, which can be accessed in real time in addition to historical data. Once the sensors are in place, it's as simple as connecting them to Wi-Fi to access the cloud-based dashboard and even downloading the app to review analytics on the go.
Connecting to the Cloud
Each grid is connected to a base station, which collects data and, when connected to Wi-Fi, can provide real-time analytics. The Intel IoT Gateway™ helps provide a single point of data aggregation and computation so that customers can deploy real-time applications. Scanalytics' SoleSensors also enable users to "future proof" the smart building applications they want to use – data from the sensors can be used to power an analytics solution one day, and the next help them save energy by controlling lighting and HVAC in that area. The combination of Scanalytics hardware and software paired with Intel Gateway provides measurable facts for smarter deployment of customer resources. Additionally, each SoleSensor panel is low-energy; customers can power 25 SoleSensors for less than $5 per year.
Scanalytics' SoleSensor technology enables users to learn about any type of building or environment's occupants and the way they behave in the space. The cloud-based software platform that connects to the sensors employs sensor-fusion capabilities to enable customers to connect multiple data sources in one location. The online dashboard and mobile application are customizable, allowing customers to view and monitor the metrics most relevant to their business needs (Figure 2). Users are also able to power multiple analytics and event-triggering use cases. This raw data is collected by an Intel Gateway device with the ability to perform heavier computing closer to the edge. The analytics platform then takes the raw data and reconstructs foot-traffic pathways with the resulting behavioral analytics available on the online dashboard and mobile application. Scanalytics also offers an open API suite to allow for integration with other enterprise systems.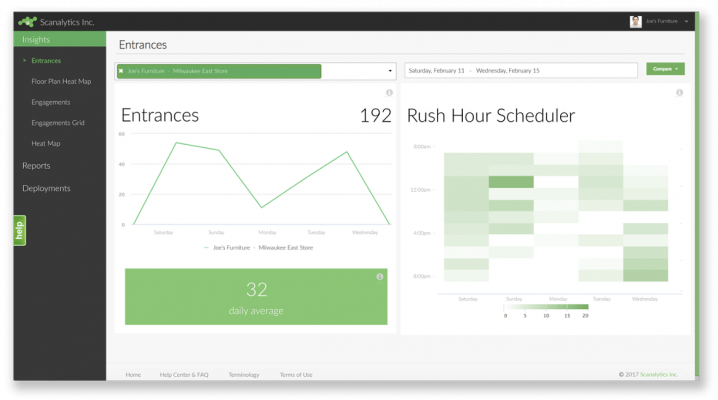 Figure 2. Data is uploaded in real time to a custom dashboard for easy access and ability to make strategic improvements with actionable insights. (Source: Scanalytics Inc.)
Scanalytics' SoleSensor integrated floor pressure monitoring has been successfully deployed in a variety of applications and industries, including retail, commercial, medical, and smart home. Insights derived from applying Scanalytics' SoleSensors include:
A retailer found out that 60% of people who hesitated at the front door never entered the store. The store owners rectified this issue by engaging with visitors at the entrance to avoid missed opportunities.
A bicycle shop wanted to track the success of its one-night-only promotion; using SoleSensors, it compared sale traffic to average traffic, discovered the highest traffic numbers during the event, and determined the effectiveness of its campaign.
A healthcare organization used SoleSensors during an annual conference to track total traffic and engagement of promotion booth visitors, attendance breakdown at each session, attendee traffic patterns, and to identify high-traffic areas that could be offered to exhibitors at a premium price.
The knowledge gained by objectively and anonymously measuring people, how they move through spaces, and what they do in the spaces they occupy can be leveraged to provide better customer experiences and make more informed business decisions. Floor pressure monitoring integrated with a data analytics platform allows businesses of any size and in any industry to harness the power of physical space analytics. Collecting business intelligence on the way consumers interact with a store's physical environment yields insights into what is and isn't working based upon a visualization of traffic paths, dwell time, and engagement. The result is the invaluable understanding of consumer behavior, engagement, and experience, which leads to the ability to strengthen customer experience, track sales and marketing efforts, and implement best practices.