Push OT-IT Convergence to Full Throttle
Interoperability is a fundamental principle of Industry 4.0. To take automation to the next level, manufacturers need a way to unite data that is currently isolated within machines, engineering reports, and accounting databases.
A major cause of data silos is the high level of fragmentation among automation systems. Control systems often use special-purpose, proprietary communications protocols that are rarely interoperable with one another or with standard IT systems. This lack of compatibility complicates efforts to gather information from different control systems in the cloud.
Manufacturers starting down the road to Industry 4.0 need a plan to achieve operational and information technology (OT-IT) convergence that will help fix issues with data silos and system interoperability.
Path to OT-IT Convergence
At Hannover Messe 2016, Nexcom demonstrated how to establish a pathway from the factory to the cloud using Nexcom IoT Studio* and its CPS 200 IoT gateway to send filtered field data to a cloud service powered by Microsoft Azure* (Figure 1).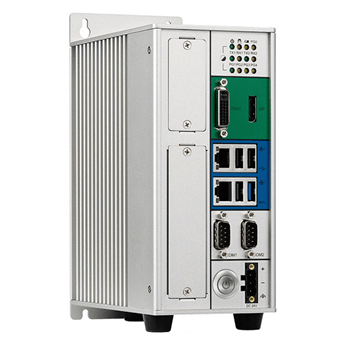 Figure 1. The NEXCOM* CPS 200 IoT Gateway* connects factories to the cloud.
The solution simplifies data collection and data aggregation through a unified control interface that consolidates the connection and management of factory field devices. This in turn enables big data analytics and Industry 4.0 scenarios where factories and business networks are bound together to enable manufacturers to swiftly adapt to clients' needs.
At Hannover, Nexcom presented the following demos:
Automation Solution: Live data from different branded PLC controllers was collected and processed by a cloud service platform.
NexMotion Solution: Nexcom's EtherCAT Master, certified to support more than 10 types of servo motors, controlled 64 drives and motors from multiple vendors in a musical demo.
Industrial 4.0 Wireless Factory, Industrial Cloud, and Security Solution: Simulated factory used IoT gateways, firewalls, and Nexcom nCare remote management software to give wireless networks (in factories and enterprise offices) a secure data path to the cloud.
NexROBO Solution: Articulated robot with visual processing capabilities imitated the arm movements of visitors to show how robots could potentially replace workers in high-risk environments.
Cross-Platform Connectivity
At the core of OT-IT convergence is cross-platform connectivity, which allows different systems to talk to one another. The Nexcom CPS 200 gateway is a good example of this convergence, supporting different industrial protocols as well as Internet connectivity. This cross-platform capability exposes previously unconnected data and systems to higher layers of the organization.
Based on Intel® IoT Gateway Technology, the CPS 200 gateway provides a simple yet secure connection to the cloud for legacy industrial automation and control systems. As part of the Intel gateway architecture, the CPS 200 incorporates Wind River Intelligent Device Platform 3.1* and McAfee Embedded Control to deliver interoperability, security, and manageability.
By connecting factory floors and cloud platforms, the CPS 200 can harvest data from fragmented control networks for big data analytics in the cloud and remote monitoring on mobile devices. What's more, it allows for remote control and access, delivering the value of OT-IT convergence.
Coding IoT Innovation
Of course, cross-platform connectivity requires more than bridging different network protocols. To unleash innovation, developers need ways to bring their ideas into being with the least amount of effort. They need a pool of readily available technology platforms, hardware components, and software tools. These resources should not be industry- or vendor-specific but based on a unified standard so developers aren't bound to any proprietary protocol.
Here again Intel technology has proven itself, as can be seen in NEXCOM IoT Studio (Figure 2). Developers can use NEXCOM IoT Studio with its pre-integrated functions and APIs to connect sensors to the cloud through a simple drag-and-drop interface.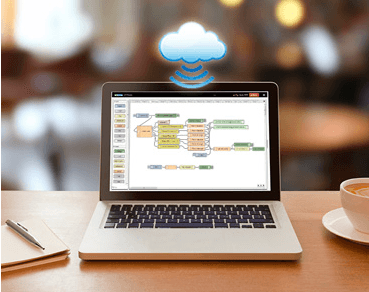 Figure 2. The Nexcom IoT Studio features a drag-and-drop interface.
This web-based console allows users to define data flow and create dashboards and applications within a single GUI. Moreover, it supports Open Interconnect Consortium (OIC) and other IoT services to form a complete ecosystem.
The benefits of this open platform extend to the cloud, where Microsoft Azure can sift through large amounts of data to calculate production efficiency and quality measurements. With this analysis in hand, manufacturers can achieve advanced process control and significantly better productivity. (IBM Bluemix*and SAP HANA* are also supported, and offer similar capabilities.)
Full Speed Ahead
Laying a framework for Industry 4.0, Nexcom offers a full series of industrial automation solutions built with Intel® Atom™, Intel® Celeron®, and Intel® Core™ processors. Nexcom's industrial solutions ease OT-IT convergence by facilitating data acquisition and exchange among industrial control systems, factories, enterprise applications, and the cloud. To see other industrial automation solutions from members of the Intel® Internet of Things Solutions Alliance, visit the Solutions Directory.