Keep an Eye on the Factory with the IoT
To keep a factory operating smoothly, manufacturers need to keep a close watch over production status, equipment conditions, and operator activities. It's a big challenge to collect all of the necessary data, and making sense of the numbers can be a real headache. What if a smart system could do all this automatically—and what if it could predict the future?
ADLINK recently demonstrated an end-to-end smart factory system that does just that. Its system combines machine sensors and controllers, smart cameras, IoT connectivity, and cloud-based business intelligence (Figure 1). By bringing these elements together, the system not only can monitor a production line in real time but also predict order fulfillment and maintenance needs.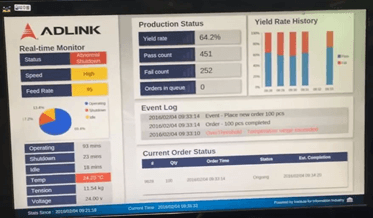 Figure 1. The ADLINK demo includes an intuitive interface.
Predictive Quality and Maintenance
The heart of the system is the ADLINK PMQi, which intelligently automates production line quality and maintenance. This end-to-end data analytics platform was developed in collaboration with Intel and IBM, and uses Intel's high-performance and highly secure hardware along with IBM's Predictive Maintenance Quality (PMQ) Business Analytics platform.
The platform provides advanced analytics from the edge to the cloud. At the edge, the PMQi Cognitive Gateway runs a scoring engine to predict production line behavior and take corrective actions as needed. In the cloud, the IBM PMQ platform performs advanced analytics to reduce failure rates and predict maintenance needs.
ADLINK recently showcased a demo showing how these capabilities can also predict order fulfillment. When production is activated by an order, the system calculates an estimated time to completion and sends it to the business center in the cloud. If the production line is impacted by an event, like a change in conveyor speed, the system recalculates and reports the new completion time. If an operator hits the emergency stop button, the system halts production and informs the operations center.
A Fully Connected Factory
To monitor machine conditions and production status, the demo uses an ADLINK USB-2405 data acquisition (DAQ) unit to collect data from temperature, DC power voltage, and conveyor tension sensors. If a sensor measurement (e.g., temperature reading) exceeds a set limit, an alarm is sent to the operations center, the LED tower is triggered, and the production line is shut down. Operators can change system settings, such as the maximum operating temperature, via a configuration panel.
The demo also uses an ADLINK NEON-1040 smart camera to evaluate product quality. As products move on the conveyor, the camera performs optical character recognition (OCR) on the product labels. It captures high-resolution images, reports pass/fail status, and calculates the yield rate.
Data from the sensors and the camera are passed over to the ADLINK MXE-200i gateway, which in turn routes the data to the cloud. The gateway is based on Intel® IoT Gateway Technology, which provides a robust platform for secure, reliable connected designs. To this foundation ADLINK has added APIs that enable easy connection to cloud infrastructure such as IBM Bluemix*, Microsoft Azure*, and Amazon Web Service* (AWS).
Machine Vision
Machine vision requires high image resolution and rapid frame rates. Excelling in both these areas, the ADLINK NEON-1040 (Figure 2) features 4-megapixel image capture at 60 frames per second (fps). The camera has a minimal footprint and a rugged IP67-rated construction to withstand harsh industrial environments. Its quad-core Intel® Atom™ processor E3845 provides high-performance computing, and FPGA coprocessors and GPU deliver advanced image processing beyond the capabilities of conventional smart cameras.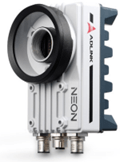 Figure 2. The ADLINK NEON-1040 offers excellent performance.
The Intel® processor also makes it possible to connect a second camera to the NEON-1040 to capture images from other angles, further extending vision capabilities. Because it is based on an Intel® Atom™ processor, the camera offers flexible software development support, including GeniCAM*, GenTL* support for image acquisition, and OpenCV* and OpenCL* programming. With optional Microsoft* Embedded Standard 7, support for 64-bit instructions, onboard 2 GB RAM, and up to 32 GB storage, the NEON-1040 provides a stable, high-performance software operating environment for high-speed machine vision applications.
Complete Smart Factory Solution
Real-time production performance management, made easier by the IoT, can increase overall factory productivity. It is also possible to collect and analyze data to implement machine defect management and equipment failure analysis with the end goal of improving overall product quality and operations efficiency. This can be done using an ADLINK-based system that integrates machine vision, motion control, and the cloud with the help of Intel processors and IoT technologies. To see other industrial automation solutions from members of the Intel® Internet of Things Solutions Alliance, visit the Solutions Directory.