NVR Security: Set up in Minutes, Not Days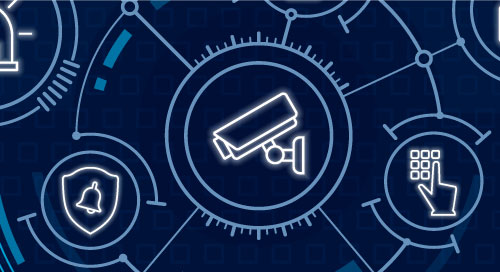 Editor's Note: insight.tech stands in support of ending acts of racism, inequity, and social injustice. We do not tolerate our sponsors' products being used to violate human rights, including but not limited to the abuse of visualization technologies by governments. Products, technologies, and solutions are featured on insight.tech under the presumption of responsible and ethical use of artificial intelligence and computer vision tools, technologies, and methods.
---
While safety solutions are commonplace, new technologies allow businesses to do far more than they could have imagined three years ago. But the path forward is paved with uncertainties. What does it take to upgrade my current system? What new hardware and software do I need?
And gaining all the benefits of a modern security solution does not come without challenges. The different components—from cameras and NVRs to storage and software—don't necessarily play well together. Deploying, managing, and maintaining the system may take IT personnel outside their comfort zone.
To tackle these challenges, enterprise organizations and the solution integrators that serve them have a choice.
They can go through their Rolodex of vendors and select best-of-breed hardware and software to "roll their own" system. But even with standard protocols, interfaces, and APIs, this can lead to extra work along the way. There's the risk of investing too much time and resources. And where do they go when there's a system glitch?
The other route is working with a company that's already done the hard work of vetting these very system elements. A trusted partner that can put it all together creates more confidence that the solution is the right one, it goes in correctly, and is easy to maintain and scale.
The Elements of an NVR Security System
Seneca Data Distributors, Inc. offers the best of both worlds—bringing all the elements together by collaborating with leading companies like Dell, Intel®, and Milestone.
The Balto by Seneca solution starts with a set of Intel-based scalable Dell systems running NVR and management software, as well as data storage. And while the hardware sets the stage, Maestro software orchestrates system-wide configuration, setup, backup and recovery, and the integration of Milestone XProtect video management software (VMS) suite.
Add Seneca's xConnect remote management and monitoring application and you have a robust system that can be tailored for an organization's unique needs (Figure 1).

But the solution is far more than the sum of its parts. Seneca solutions integrate and optimize all of these elements for the best possible performance and the easiest management. End-users and SIs benefit from the company's expertise and services, including:
Guidance that helps integrators choose the right design and equipment
Professional services ranging from remote setup and configuration to on-site support
Timely and efficient global delivery of inventory
Pre- and post-sale support
Financial services such as leasing models to shift CapEx to OpEx
"Customers end up with a turnkey appliance that's 100 percent dedicated to running the Milestone video management software," said Jami McGraw, Global Product Team Manager for Arrow. "We do performance optimization, alignment to specific cameras, resolution counts, and things like that. We've summed up decades of experience into an application that can be up and running in minutes instead of hours or days."
"Customers end up with a turnkey appliance that's 100 percent dedicated to running the Milestone video management software."
—Jami McGraw, @ArrowGlobal
One Customer's Experience
One Seneca customer chose the Balto system for its portfolio breadth, direct Milestone integration, and the ease of sizing the solution to its end-users' specific needs.
"They were able to pick up almost the entire install from a compute standpoint off our portfolio, benefiting from a single partner for the entirety of the solution," said Ron Van Tassel, Market Development Manager for Seneca. "Monitoring the system in the field using integration to the XProtect event server saved them hundreds of clicks and hours of time."
And once the solution was up and running, the Balto experience continued to be beneficial. When a power surge brought a server down, IT was able to see in real time what was going on via the XConnect application.
When the team was alerted via the system's integration to the XProtect event server, they were able to quickly solve the problem. In the past, a problem like this may have gone unnoticed, leaving blind spots in cameras and other vulnerabilities. They not only saved time and energy on the front end, but it saved them from a truck roll and potential other costs. That sort of safety net was developed in concert with the partner that helped their solution not just go to market but maintain maximum uptime (Figure 2).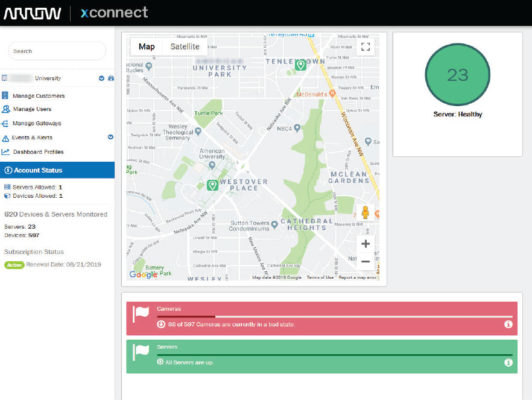 The Partner Ecosystem
Intel is the matchmaker that brought Milestone, Dell, and Seneca together to make the experience smooth for customers. The Seneca team described Intel as both a full-spectrum technology player and an important industry influencer.
"The idea of having multiple vendors' solutions integrated into one turnkey solution allows our customers to spend more time with their customers, rather than setting up and configuring servers," said McGraw. And ultimately what we can bring to the table is a white-glove service for the entire solution lifecycle—making our system integrators accountable only for the "on button."