Gain Visibility into Your Supply Chain with Connected Logistics
Asset tracking is a major problem for logistics providers. According to a recent report, $60 billion worth of cargo is lost each year, and 30 percent of goods are damaged or delayed.
Advances in sensors and IoT communications are poised to change this equation. As sensors become less expense and connectivity more ubiquitous, logistics companies can track packages in real time. What's more, they can monitor events such as falls, breakage, and vibration—as well as environmental conditions like temperature, humidity, and pressure—down to the package level (Figure 1).
Figure 1. Advances in sensors make it possible to track conditions for each package. (Source: Honeywell)
Decision Time for IoT Logistics
But leveraging the IoT in logistics is not without its challenges. For example, the number of sensors required can quickly become cost-prohibitive. Managing battery life can also be a problem for wireless sensors.
Connectivity can also be an issue. Short-range communications is relatively straightforward, with numerous options such as Wi-Fi, ZigBee, or the recently announced Bluetooth Mesh specification. These technologies are generally inexpensive thanks to economies of scale driven by their widespread use in consumer markets. Their popularity also makes finding developers familiar with the technology relatively easy.
Long-range communications technologies are more problematic. For starters, the options are limited. The default option for wide-area mobile communications in the logistics industry has traditionally been cellular, as it is a proven technology that carries fairly reliable quality of service (QoS). But cellular communications can fall short in coverage and cost. Long-haul shipments may encounter large geographies with little to no cellular coverage. Meanwhile, the shutdown of North American 2G networks is forcing the adoption of more expensive 4G LTE chipsets (Figure 2).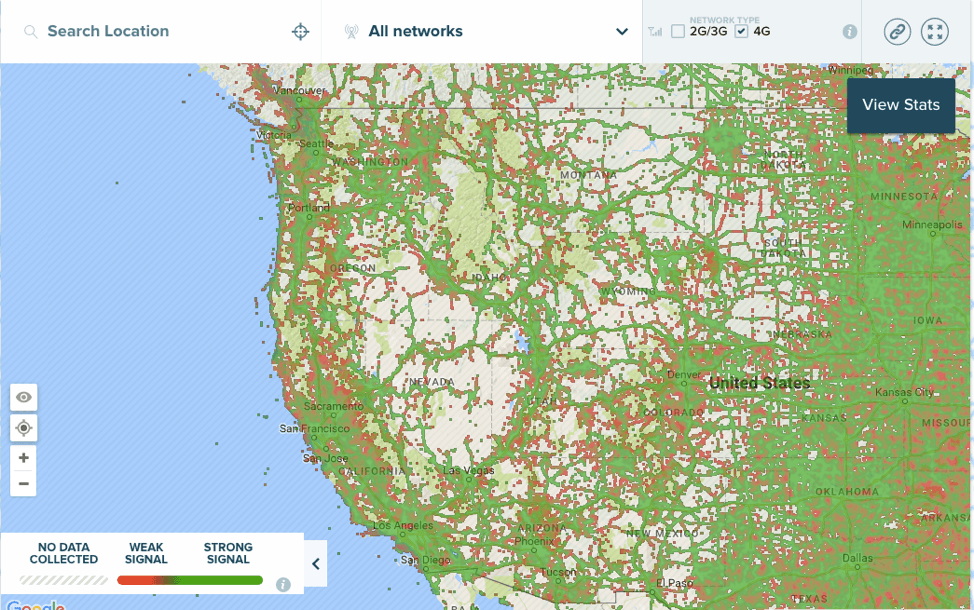 Figure 2. There are significant areas of little-to-no cellular coverage in the Western United States. (Source: OpenSignal)
Alternative options have emerged in the form of low-power, wide-area network (LPWAN) standards such as LoRa and Sigfox. As these solutions often operate in unlicensed sub-GHz frequency bands, their cost and complexity can be quite low – but so is the bandwidth they deliver.
For packages that don't require consistent real-time updates or detailed monitoring, LPWAN technology is an excellent option. For packages that do, LPWANs lack the QoS and throughput for deeply insightful asset tracking.
More challenging than short-range or long-range connectivity individually are logistics operations that require both.
Keep Costs Down
In terms of sensor cost, one emerging solution in the IoT industry is the "sensor tag." Sensor tags are cheap monitoring devices that can be used to track vital information down to the package level, allowing logistics operators to monitor information such as location, shock, vibration, tilt, breakage, temperature, pressure, and humidity.
Honeywell, for example, provides sensor tag technology as part of its Connected Freight Solution at a price point that removes barriers to entry for tracking even low-value cargo. The Honeywell Connected Freight Solution sensor tags are small (100 mm x 63 mm x 10 mm) and recyclable, yet robust enough to endure harsh shipping conditions with a -20°C to 60°C operating temperature range and shock and vibration ratings to MIL-STD-810. The sensor tags operate on a replaceable lithium cell battery that lasts up to 60 days.
In terms of short-range communications, the Honeywell Connected Freight Solution sensor tags rely on an IEEE 802.15.4 wireless sensor network (WSN) protocol that allows the sensors to communicate with one another and a gateway/hub while consuming minimal amounts of power.
For backhaul communications, the sensor tags interface with the Honeywell* Smart Edge Mobile gateway equipped with 3G cellular, Wi-Fi, Bluetooth Low Energy (BLE), and GPS technology.
In addition to providing connectivity to management platforms like the Honeywell* Command Control Center or a private cloud, the Honeywell* Smart Edge Mobile gateway provides the processing power to conduct local sensor data analytics. This has a twofold benefit, as it can reduce the expense of repeatedly transmitting data over a cellular connection when sensor status has remained constant, while also enabling predictive alerts.
For example, if the temperature of a freight container unexpectedly begins to rise, an alert can be sent over cellular connection to a cloud management dashboard. If no cellular connection is available, a driver or other local logistics personnel can be notified via Wi-Fi or Bluetooth and take immediate action.
Foundations of Openness for Scalable IoT Logistics
Honeywell's Connected Freight Solution is based on the Intel® Connected Logistics Platform, an IoT development framework based on scalable Intel® processors and open cloud APIs and connectivity components (Figure 3).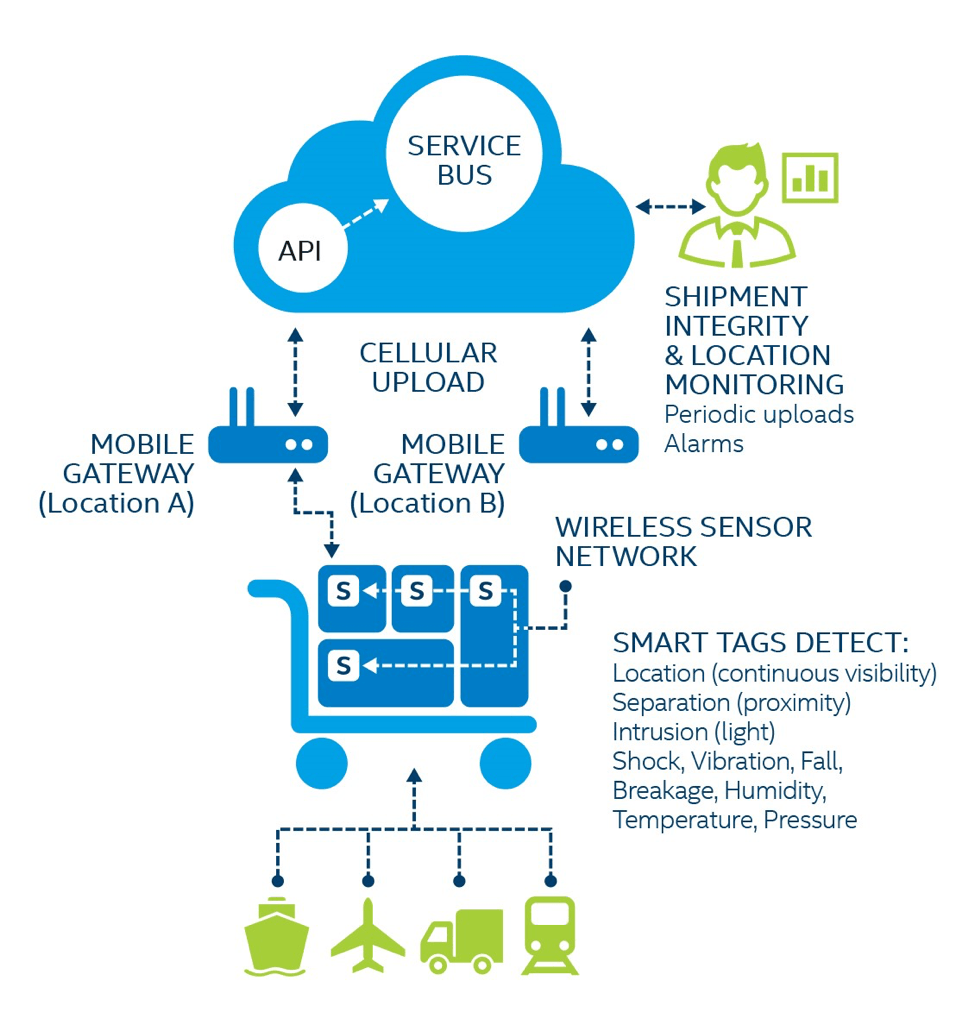 Figure 3. The Intel® Connected Logistics Platform addresses all levels of an IoT logistics deployment. (Source: Intel)
The Intel® Connected Logistics Platform in turn relies heavily on interoperability mechanisms provided by the Open Connectivity Foundation (OCF). (Both Intel and Honeywell are OCF members.)
OCF's IoTivity specification is an open-source software implementation that provides seamless device-to-device connectivity regardless of form factor, operating system (OS), service provider, transport technology, or ecosystem (Figure 4).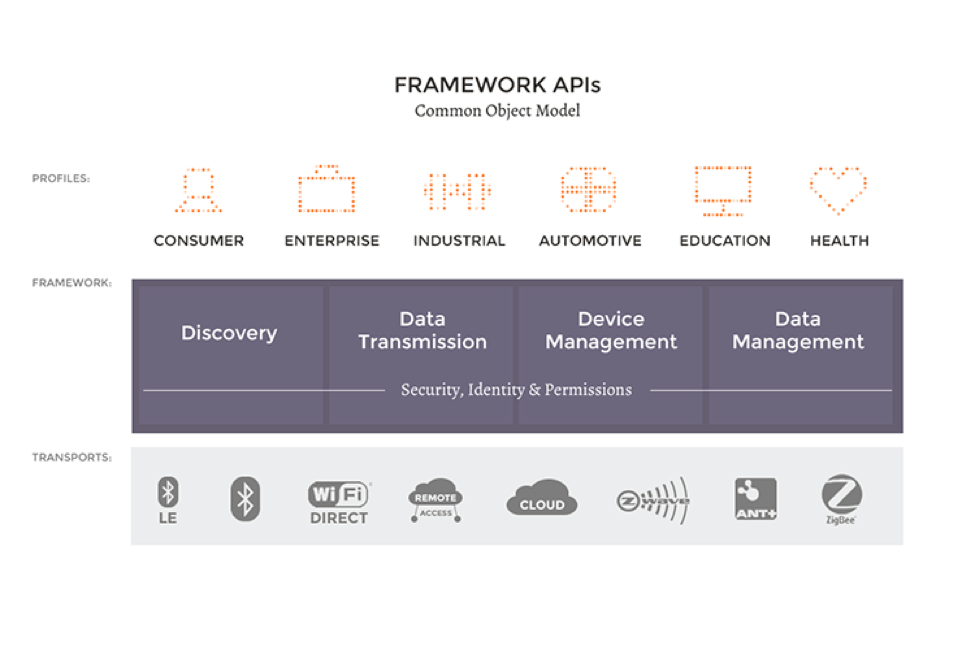 Figure 4. IoTivity allows connected logistics systems to integrate seamlessly with other IoT components. (Source: Open Connectivity Foundation [OCF])
IoTivity provides a set of industry-agnostic APIs that simplify the integration of connected logistics systems with other enterprise or operational components. This ensures that, regardless of design decisions made today, transportation and logistics providers can protect their investments by scaling as demand changes or communications technology preferences change.
Freight Forward
In the future, the goal is that data gathered en route by connected shipments will go beyond just tracking and the features discussed here. With better analytics, manufacturers and shippers can make better, more-informed business decisions like rerouting if demand shifts or intercepting a damaged shipment.
By analyzing data from thousands of shipments, logistics service providers like Honeywell will be able to predict and avoid routes where damage or delays can occur to build a more reliable distribution network.