Simplify Global Cellular IoT Deployments with eSIM Front End
Cellular networks provide a truly global IoT connectivity solution with a consistent access methodology, but product deployments are hampered by current SIM-card implementations that can incur roaming charges or need to be swapped out. Embedded SIM (eSIM) cards are the solution, particularly when combined with a user-configurable managed service platform that facilitates provisioning, authentication, and security.
The connectivity of cellular networks grows with each generation of technology, including the 5G initiative and low-power wide-area networks (LPWANs) like LTE-M (the variant of LTE designed for the IoT) and NarrowBand IoT (NB-IoT).
A key feature of cellular devices is the use of a SIM card, but these typically are owned by the operator and have to be swapped out as products roam, or roaming charges may apply. A breakthrough in this regard came with the development of the eSIM, promoted by the Global System for Mobile communication Association (GSMA). eSIMs are integrated SIM chips that can't (and needn't) be removed from a device (Figure 1). Instead, they operate globally, support multiple subscriptions, and can be reprogrammed remotely. These are features that OEMs are eager to adopt as they deploy IoT devices across multiple geographies and mobile network operators (MNOs) in an attempt to capture recurring "as-a-service" revenue.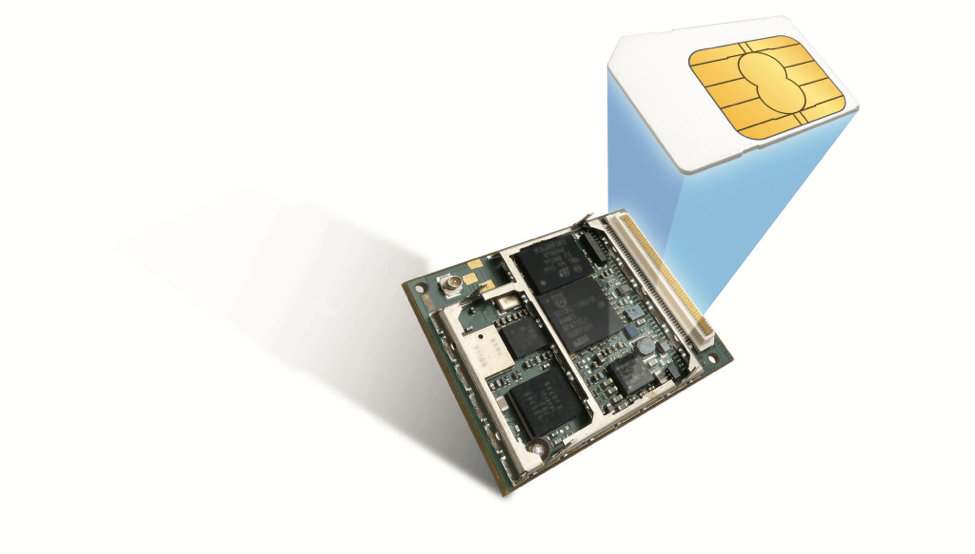 Figure 1: eSIM cards are soldered directly onto printed circuit boards and don't have to be replaced, making them more rugged and secure. (Source: Android Community)
Using an eSIM across classic cellular, 5G, and NB-IoT networks, OEMs can confidently design and ship products globally, knowing they'll connect straight out of the box, remain connected indoors and out, and reconnect when roaming internationally. This is a key attribute for IoT devices that often don't have a user interface (UI) and have to operate autonomously.
Design-Ins with eSIM
An eSIM is electrically the same as a traditional SIM but is built to the MFF2 embedded SIM form factor standard. This makes it inherently more rugged and secure because it's soldered onto the printed circuit board. Although solder-pad function and numbering is scaled down to MFF2 proportions, eSIMs otherwise remain unchanged, which is also the case for local eSIM interactions with the radio modem/module. Standard SIM Application Toolkit (SAT) functions make the eSIM integration process relatively straightforward, as SAT is a mature part of GSM/UMTS/LTE standards.
While both traditional and eSIM options can supply global connectivity with one SKU, traditional SIMs can achieve this only when a global roaming profile is used. Since data roaming works in conjunction with global roaming exchange networks, a cost overhead is involved with traditional SIM implementations.
To overcome this, the embedded Universal Integrated Circuit Card (eUICC) feature was developed so that information stored on eSIM chips can be rewritten by all operators. Now, a user has only to contact one service provider to change operators: A new SIM isn't required, nor is there any time delay to switch. Using the eUICC format, a device can store and dynamically manage more than one operator profile. Subscription management services provide the ability to remotely reprogram the profiles on a deployed device, again, without physically changing the SIM.
These remote provisioning features enable a local MNO profile to be downloaded, eliminating roaming costs. The ability to switch MNO profiles remotely can also help a device comply with local regulations and laws in countries where permanent roaming isn't permitted.
Depending on the application scenario, eSIM profile switching might be a one-off operation or more frequent. By giving more control to the OEM or service provider, eSIM profiles can be managed according to data requirements, geography, and individual users or applications.
But it's important to note that the machine-to-machine (M2M) standard for eSIM is fundamentally different from consumer equivalents. The M2M (or IoT) version is designed for devices operating without a user and/or a UI. As such, rules within enterprise/backend systems determine profile selection, with profile deployment performed by Subscription Manager-Secure Routing (SM-SR) operations. This action occurs directly with the eSIM using a bootstrap profile, available through vendors like Arkessa that also offer profile (subscription) management platforms and services.
eSIM and Enabling Connectivity-as-a-Service Models
While cellular provides relatively consistent global connectivity, this is realized only after contracting with multiple MNOs for territorial deployments. To simplify this process, Arkessa provides a commercial interface that aggregates and future-proofs access to those MNO networks. Think of it as connectivity-as-a-service (CaaS) with the intent of simplifying and future-proofing the enterprise IoT.
Arkessa also works with OEMs to apply the appropriate MNO profiles and tariffs, and provides a managed service for monitoring and controlling data connections. All acquired data, such as billing information, data usage, and alerts, can be routed through Arkessa's user-configurable dashboard, regardless of which MNOs are being leveraged. Subscription/profile management lets enterprises control global connectivity costs through a mix of roaming and local subscriptions. The appropriate subscriptions, based on region, application, and/or corporate policies, can be determined according to the business' rules, and the subscription then downloaded.
The Arkessa interface handles SIM provisioning, including multi-factor authentication and security features like Radius authentication, private IP address allocation, username, and password. Security and service continuity is underpinned by private Access Point Name (APN) technology and a secure resilient network architecture. The architecture spans across MNO radio networks to cloud and data-center infrastructure. This topology ensures secure data transport and access to IoT devices.
Using the reprogrammable feature of eSIMs, managed service offerings like Arkessa's extend to profile selection and the switching process. This is achievable with help from a partner ecosystem comprising MNOs, SIM vendors, and cellular infrastructure providers, as well as silicon partners such as Intel®, which offers the Intel Atom® processor and Intel® Quark™ processor. These present an ideal form, fit, and function match for the low cost and power requirements of many eSIM-enabled 5G and NB-IoT devices (Figure 2).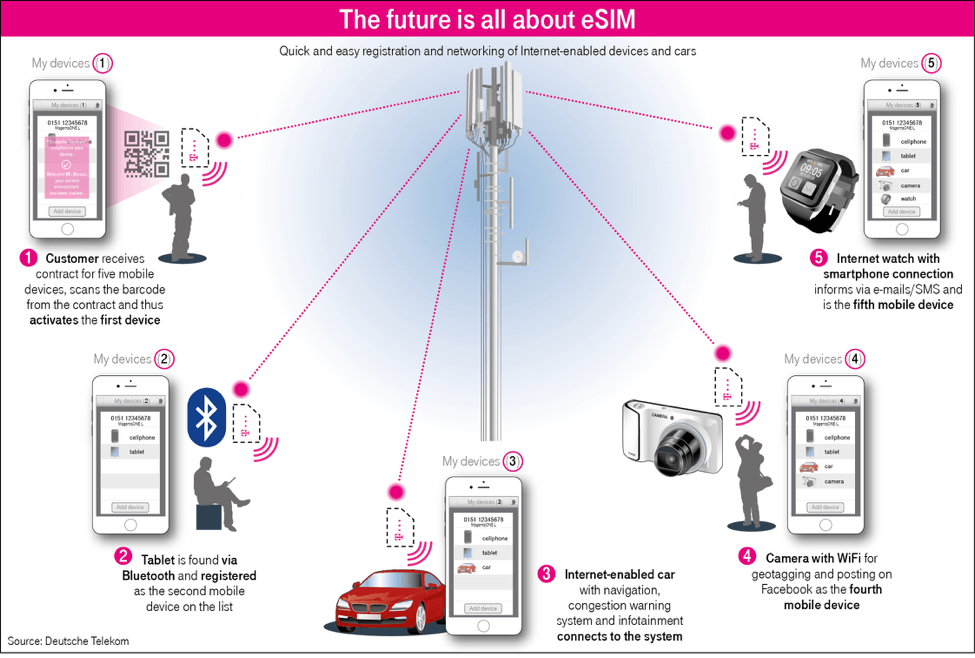 Figure 2. eSIM puts control of applications and technologies in the hands of the OEM and the end user, via the carrier. (Source: Deutsche Telekom)
eSIM: Expanding Connectivity and Control for IoT OEMs
Deploying IoT devices into the global market is easier with the right partners, technologies, and service contracts. Arkessa is one example of such a partner capable of handling the connectivity challenges OEMs often struggle with. By combining these capabilities with eSIM technology that provides more control over connectivity to remote devices, people, and assets, developers can provide proven solutions that help businesses monitor and adjust to how their products and resources are being used.