Deploy Your IoT Gateway in a Smart Home/Smart Building
The Smart Home market accounts for many of the early success stories in the build out of the Internet of Things (IoT). Features of the Smart Home include energy management, occupant comfort, asset management, and security access. Note that most of these same features will apply to the Smart Building.
By leveraging the Intel® IoT Gateway reference design, which includes technology from Intel® Internet of Things Solutions Alliance members Wind River and McAfee, technology partners can expand the connectivity, improve the interoperability, and shorten the time to market for developers looking to transform their IoT business and operations.
Elitegroup Computer Systems, generally known as ECS, has turned its own office into a smart building in an effort to replicate a "super" smart home (Figure 1). The Taipei, Taiwan–based maker of computing products, and a General member of the Alliance, has deployed 90 IoT gateways on its 25 floors across an area of 32,000 m2. ECS's office building receives readings from different types of sensors, including temperature sensors, motion detectors, O2/CO2 sensors, etc., which give the office administration the option to automatically adjust the environment and save energy in real-time. ECS claims to have achieved an 8% power savings so far this year and the company is now aiming for energy savings as high 30% next year.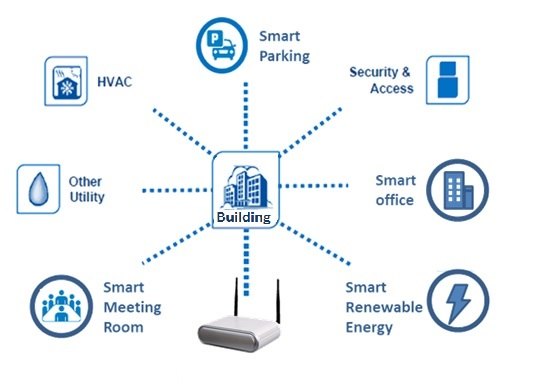 Figure 1. Elitegroup Computer Systems (ECS) is using gateways based on the Intel® IoT Gateway design to monitor a wide range of systems in their own building.
Administrators can also remotely control lighting, HVAC, and meeting room equipment. Moreover, employees can only access a floor through their ID cards, which are supervised by a central security system for protection and access control. The video makes it clear. In the smart home, consumers could have access to lighting, HVAC, and door locks, amongst other things, as shown in the Smart Home video.
A key issue that must be dealt with in Smart Home and Smart Building environments is how to handle the plethora of wired and wireless protocols. ECS's GWS-QX gateway, with full wired and wireless connection interface, achieves the minimum infrastructure changes on already installed wire devices, as well as connects to various wireless legacy devices during installation (Figure 2). For the use of Smart Home the GWS-QX2 gateway is also equipped with custom changeable I/O ports (RS-232 and RS-485 interfaces), as well as LAN and GPIO ports to support most Smart Home applications. The GWS-QX2, smaller than a television set-top box, integrates the Wind River* Intelligent Device Platform XT customizable middleware development environment that provides security, connectivity, rich networking options, and device management. It simplifies the development, integration, and deployment of gateways for the Internet of Things.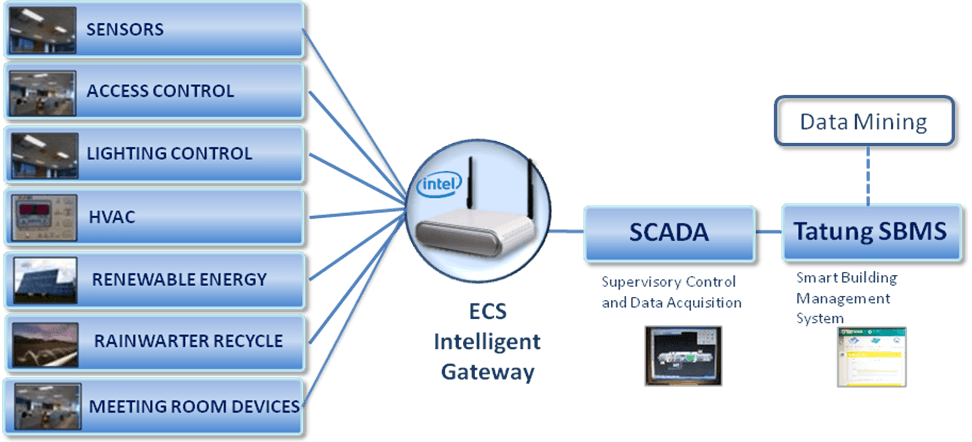 Figure 2. The blueprint of a Smart Building.
ECS works closely with Tatung Group, ECS's parent company and a system integrator. Tatung uses IoT gateways like the GWS-QX and GWS-QX2 with its cloud framework for monitoring sensor data such as power consumption levels.
Both the GWS-QX and GWS-QX2 gateways for Smart Home applications are powered by Intel® Quark™ Soc X1021, which supports an extreme temperature (up to 85°C) and secure boot. The Intel® Quark™ SoC embedded processors have been designed from the ground up for thermally constrained, fanless, and headless designs, which simplifies integration into smart homes. Intel Quark SoC offers rich I/O capabilities and an array of connectivity options for both wired and wireless protocols. Moreover, it seamlessly interfaces with sensors and various memory options through several expansion ports.
For developers looking to target similar technology for industrial applications, ECS will offer another IoT gateway early next year, the GWS-BTI, which is aimed at industrial applications like manufacturing automation that involve high voltage and heavy industrial equipment. Such industrial use models require constant surveillance with predictive maintenance to avoid shutdowns or component failure. The gateway provides the connectivity needed to capture edge data in real-time. This data is stored in the cloud with Tatung's Stream Analytics software that helps the gateway identify the status of equipment and individual power consumption by subcomponents to ensure reliability and robust operations.
The GWS-BTI's industrial design can deal with a challenging environment at temperatures from -40°C to 70°C. A full-featured I/O port allows the gateway to be connected to a variety of sensors, including those for energy management (Figure 3). Moreover, 3G cellular and Wi-Fi features enable real-time remote supervision and instant event reporting.

Figure 3. Energy management in a wide range of markets can be handled through IoT gateways based on the Intel® IoT Gateway design.
Note that the GWS-BTI device is designed with a more powerful processor, from the Intel® Atom™ processor E3800 product family, also specified for Intel IoT Gateway designs. This Intel® Atom™ processor supports up to 8 GB DDR3L.
ECS is also employs Intel® Trend Analytics Software (TAS) which, when combined with ECS's home-grown Energy Management Sensor, can enable IoT gateways like the GWS-BTI to perform energy predictive maintenance, energy monitoring, and vibration detection functions via a standard USB port.
See the Solutions Directory for more products from ECS.