Fill form to unlock content
Error - something went wrong!
Your content is just a step away. Please submit below.
Edge IPCs: Powerful Platform for Smart Traffic Management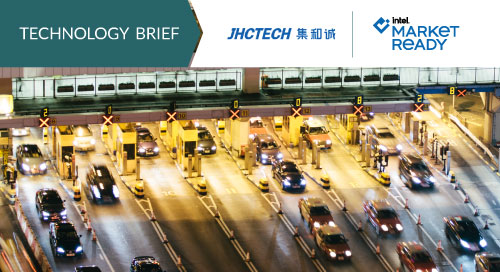 Smart traffic management solutions help improve traffic flow, enhance commuter safety, and meet sustainability goals. Now, the integration of these solutions with edge AI and computer vision is unlocking even more benefits.
Computer vision and edge analytics allow traffic management systems to perform a multitude of functions: high-speed vehicle identification, real-time traffic analytics, roadside device management for improved flow and safety, and automated traffic control processes to eliminate delays.
But despite their many advantages, implementing these solutions can be challenging.
"It's difficult to find a computing platform that can handle complex computer vision workloads at the edge and function well under harsh environmental conditions," says Colin Cheng, Product Manager at Shenzhen Jhc Technology Development Company Co., Ltd (JHCTECH), an industrial computing specialist. "In addition, solutions designed for highly specific use cases cannot always be adapted to new ones or modified post-deployment. This creates high infrastructure investment and ongoing maintenance costs for governments."
Fortunately, a new breed of industrial PCs (IPCs) offers a way forward. Based on ruggedized hardware built for performance at the edge and leveraging powerful remote management tools, edge IPCs provide a flexible computer vision platform for the smart traffic management solutions that our world needs.
Edge IPCs provide a flexible #ComputerVision platform for the #SmartTraffic management solutions that our world needs. Shenzhen Jhc Technology Development Co., Ltd via @insightdottech
Computer Vision and Edge IPCs Make Electronic Toll Collection Smarter
An example of how edge IPCs enable complex computer vision processing that solves traffic management problems is their use as a platform for electronic toll collection (ETC) systems.
As every commuter knows, toll booths on highways, bridges, and tunnels are a common cause of delays. The result is headaches for drivers and an increase in harmful CO2 emissions caused by idling vehicles. Toll collection sites are ideal candidates for an upgrade to automated, computer vision-based ETC solutions that eliminate the need for time-consuming manual fare collection (Figure 1).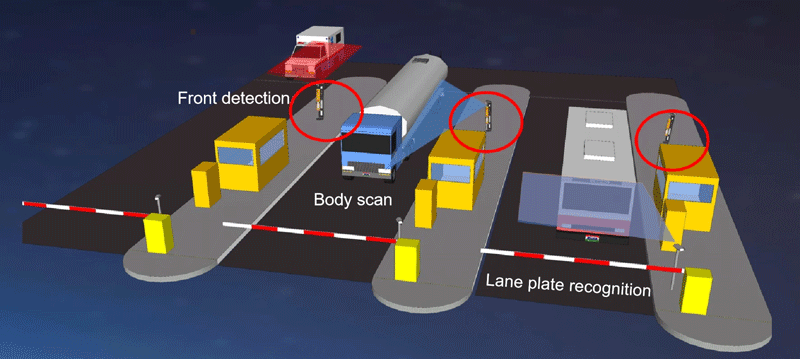 With a sufficiently powerful computing platform in place, computer vision and AI can be leveraged to fully automate toll collection. JHCTECH's ETC solution is a good example of how it works:
Cameras and sensors gather real-time vehicle data for video processing even when vehicles are moving at high speeds.
Vehicle-specific fare data is calculated at the edge and then forwarded to a centralized Ministry of Transportation back-end server for billing.
Device control at the toll collection site enables full automation. While IP cameras and roadside units establish wireless links with passing vehicles, traffic and warning signals, and barrier gates.
Remote management technology enables simple and cost-effective system maintenance.
A major advantage of the solution is that it is based on a durable and flexible industrial personal computer. The solution's IPC thus offers a number of important benefits in its own right, because it is:
Configurable to meet a wide variety of use cases, including border gantry stations, entrance and exit points at non-gantry toll collection sites, and so forth.
Built from hardware components that can withstand exposure to the elements and ensure operational stability throughout a wide temperature range.
Able to support multiple I/O interfaces, allowing the system to be easily configured to accommodate new types of lane devices and sensors.
The result is a comprehensive ETC solution that is powerful, stable, and rugged enough to perform complex visual processing workloads at the remote edge—and flexible enough to accommodate multiple use cases and future integration with other technologies if needed.
Intel technology played a crucial role in building a performant, customizable solution.
"Intel processors excel at handling edge computer vision workloads, and their processor line is extensive, so there's always going to be an option to suit whatever performance requirement you need," says Cheng. "The remote management capabilities of the Intel vPro® platform and the hardware-based Intel® Active Management Technology (Intel® AMT) are also a great help in bringing our smart traffic management solution to market."
Immediate Benefits and Infrastructure for the Long Run
JHCTECH's deployment with China's Ministry of Transportation shows how effectively edge analytics and computer vision can be wielded by governments and businesses to help solve traffic management challenges.
The company collaborated with China's Ministry of Transportation to replace several legacy province-border physical toll stations with their IPC-based ETC solution. The results were striking. The average time for a passenger vehicle to clear the upgraded provincial border station dropped from 15 to 2 seconds. For cargo vehicles, the improvement was even more dramatic, falling from 29 to 3 seconds on average.
Best of all, the flexibility of these solutions means that they deliver immediate benefits and offer an excellent foundation for developing traffic management infrastructure over the long term.
"ETC is only the beginning. The solutions currently being deployed provide the infrastructure to support additional upgrades in the future," says Cheng. "We're already looking at capabilities like vehicle-infrastructure integration systems to warn drivers of road hazards and data analytics tools to help traffic engineers better understand and control traffic flow."
In other words, transportation authorities that deploy these systems today are not just solving their most urgent traffic management challenges—they're also positioning themselves to address far more complex ones down the road.

Edited by Georganne Benesch, Associate Editorial Director for insight.tech.