The New Intel® Atom™ Processors for the Internet of Things
In October 2016, Intel introduced its first 14 nm chips designed specifically for IoT and embedded applications. These processors—collectively known as the Intel®Atom™ processor E3900 series—offer a long list of new features for industrial, video, and other apps (Figure 1). Intel also offers an automotive-specific processor called the Intel® Atom™ processor A3900 series.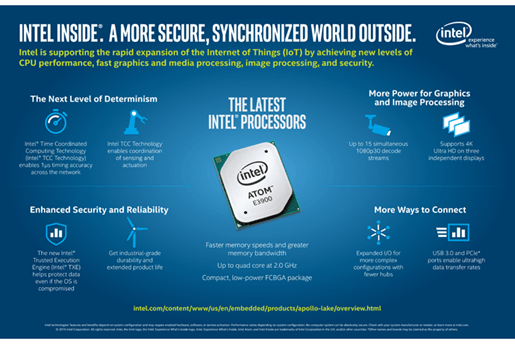 Figure 1. The Intel® Atom™ processor E3900 series delivers excellent performance and new features for IoT edge devices.
In this blog, we look at how the new features of this processor family—which includes Intel® Atom™, Intel ® Pentium®, and Intel® Celeron® processors—address the demands of IoT and embedded design. We also examine three early products from members of the Intel® Internet of Things Solutions Alliance using this new platform.
Meeting Edge Needs for Tomorrow's IoT
With its 14 nm fabrication and embedded/IoT-specific design, the Intel Atom processor E3900 series offers a number of important advancements:
Better performance and I/O. The Intel Atom processor E3900 series delivers 1.7 times more computing power than the previous generation. Available in dual- and quad-core designs, the new processors run at up to 2.0 GHz (even higher with Intel Celeron and Intel Pentium processor SKUs).
Memory speeds and bandwidth are also improved, with support for up to LPDDR4 2400. Six USB 3.0 ports and four PCI Express* (PCIe*) ports (six lanes) expand high-speed connectivity and reduce the need for external hubs.
Upgraded graphics. A new graphics engine improves 3-D graphics performance by 2.9 times compared to the previous generation. The processors also feature enhanced image processing with low-light color processing and multi-frame technology.
Intel® Time Coordinated Computing Technology (Intel® TCC Technology). For applications requiring determinism, this new feature synchronizes peripherals and networks of connected devices. It also resolves latency issues in applications, such as robotics manufacturing, by enabling one microsecond (1 ?s) timing accuracy across the network.
Improved security. A new Intel® Trusted Execution Engine (Intel® TXE) provides enhanced data and operations protection, keeping data away from hackers even if the OS is compromised. Secure boot is strengthened with features like Intel® Boot Guard 2.0, and new cryptographic instructions like Intel® SHA-NI Extensions are among the many security upgrades.
Enhanced reliability. Dual-channel ECC memory is now available when using DDR3L, helping protect against single-bit memory errors. A junction temperature range of -40°C to 110°C expands industrial use cases, and specific SKUs are qualified for automotive applications.
Fast, Strong Processing and Sensor Integration at the Edge
Three new products from Alliance members that use the Intel Atom processor E3900 series provide excellent examples of their utility and versatility in enabling more intelligent edge and fog devices.
Axiomtek ICO100 DIN-Rail Fanless Industrial System
This DIN-rail fanless embedded system uses the Intel® Atom™ processor x5-E3930 and a DDR3L SO-DIMM slot holding up to 8 GB RAM to offer a powerful solution for smart factory automation and smart energy (see Figure 2).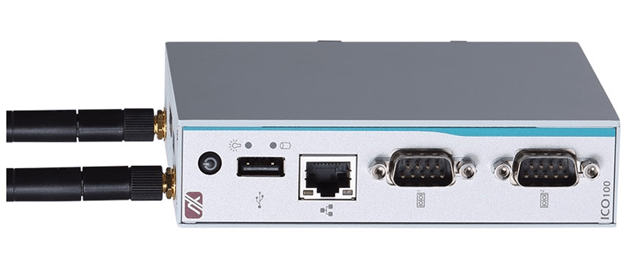 Figure 2. The Axiomtek ICO100 employs the Intel® Atom™ processor x5-E3930 to offer a powerful solution for smart factory automation and smart energy.
Measuring only 31 x 100 x 125 mm, the ICO100 provides a compact solution for an industrial IoT gateway. It includes 2x RS-232/422/485 ports, 2x USB 2.0 ports, 1x Gigabit Ethernet, 1x VGA, and 1x DIO. Furthermore, the unit includes 2x PCIe Mini Card slots, one for an mSATA storage card and another for 3G/GPRS/Wi-Fi connections.
The unit's rugged construction includes an extended temperature range of -20°C to 70°C and anti-vibration up to 2G to ensure reliable operation in harsh environments. Its wide range 12V-24V DC power input includes a lockable terminal block-type connector for industrial automation application. Overvoltage and reverse protection lowers the risk of crucial data loss.
Supermicro SuperServer 5029AP-TN2 Mini-Tower
Targeted for communications, print imaging, retail, and industrial applications, this mini-tower uses an Intel® Atom™ processor E3940 to pack a lot of power and I/O in a compact design (see Figure 3). The unit features up to 8GM unbuffered non-ECC DDR3, 4x 3.5″ hot-swap drive bays, and 2x 2.5″ fixed drive bays.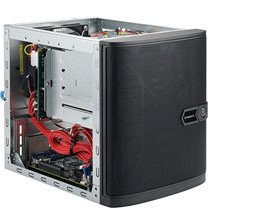 Figure 3. The Super Micro SuperServer 5029AP-TN2 uses an Intel® Atom™ processor E3940 to pack serious power and I/O in a compact design.
USB ports include 4x USB 3.0 (rear), 1x USB 2.0 (Type A), plus 2x USB 2.0 via headers. A dual GbE LAN Intel i210-AT controller provides network connection options up to 1000BASE-T. PCIe options include 1x PCI-E 3.0 x16 slot, M.2 PCIe 3.0 x4 (M-key 2242/80), and 1x Mini-PCIe with mSATA.
The mini-tower offers a VGA, DP (Display Port), HDMI, and eDP display port. For extra security, there's a TPM 1.2 aboard.
IBASE IB811 Single Board Computer (SBC)
To meet a range of power and performance needs, the IB811 SBC includes a selection of the new processors (see Figure 4). No bigger than a 3.5-inch disk, you can order it with the Intel® Atom™ processor x7-E3950, x5-E3930, Intel® Pentium processor N4200, or Intel® Celeron® processor N3350. The SBC also includes two memory sockets supporting up to 8GB of DDR3L-1866/1600 SO-DIMM modules.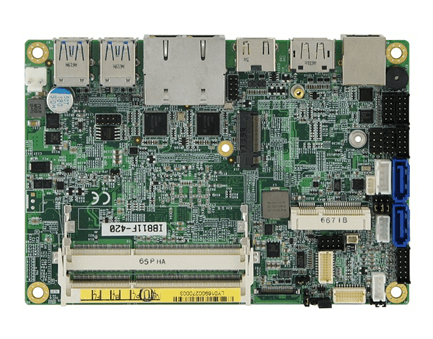 Figure 4. The IBASE IB811 is a power single board computer (SBC) no bigger than a 3.5-inch disk.
The IB811 supports a wide-range operating temperature (-40°C to 85°C). A 9V~36V wide-voltage input makes it suitable for rugged industrial and in-vehicle applications with varying voltage input requirements. To comply with EuP/ErP standards, IB811 supports the iSMART green technology for power failure detection, power on/off scheduling, and low-temperature monitoring.
The IB811 supports three simultaneous displays up to 4K. Interfaces include 1.4b HDMI, DPI, and eDP/24-bit dual channel LVDS.
At the rear edge I/O are 1x COM, 1x DisplayPort, 1x HDMI, 2x GbE, and 4x USB 3.0. The board also supports 2x USB 2.0 ports via pin headers and a total of four serial ports. Other I/O includes a full-size Mini PCIe slot and an M.2 (B-key) connector.
Just the Beginning
These three examples are just a small sampling of the solutions available with the new processor. Discover more systems and boards using these processors in the Alliance's Solutions Directory.