Fill form to unlock content
Error - something went wrong!
Get the latest updates on IoT for industrial.
You are following this topic.
Smart Factories of the Future Are Here Today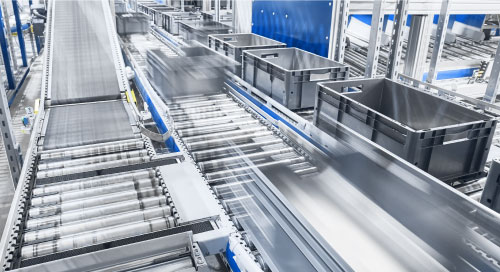 By connecting control systems, from industrial gateways, to edge servers, and subsequently to enterprise infrastructure, automation companies hope to gain operational insights that will yield efficiency and productivity. For example, the Siemens AG factory in Amberg, Germany, where the company manufactures programmable logic controllers (PLCs), has undergone this digital transformation to enable use cases ranging from AI-enabled quality inspection to predictive maintenance.
Historically, automation systems at the Amberg facility have operated as independent, isolated units without a network connection to each of the other systems in a physical cluster or the broader factory network. As a result, the machine data required to perform functions like predictive maintenance remained trapped within silos on individual devices, and could not be exposed to higher-order analytics systems that perform machine learning tasks.
To facilitate advanced Industry 4.0 use cases, the factory needed an architectural redesign that implemented networking and compute infrastructure at the edge without uprooting existing automation endpoints. To achieve this, Siemens engineers deployed the company's own SIMATIC IPC gateways on the factory floor, which aggregate control system data from up to 10 endpoints, perform preprocessing, and transmit the data to nearby AI servers.
"In the past, we had many, many machines working locally, but they were not connected together," says Wolfgang Lay, Marketing Manager at Siemens. "Now we have added IPCs that are collecting data from PLCs and sending it to servers running AI algorithms. We are doing this to simplify and improve quality inspection systems as well as for predictive maintenance."
Industry 4.0: Built on Tech Enhanced for the IoT
The SIMATIC IPC portfolio, from the global technology powerhouse Siemens AG, has been deployed worldwide for several years. But the transformative analytics and networking capabilities on display at the Amberg factory are thanks in large part to the Intel Atom® x6000 Series processors (formerly codenamed "Elkhart Lake") at the heart of the compact, ruggedized IPC227G and IPC277G controllers (Figure 1).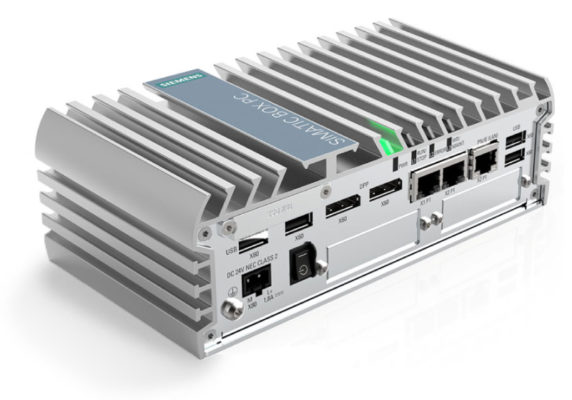 Not only does increased performance allow certain ML workloads to be executed directly on the device, it also means that endpoint applications can run there, inside virtual machines.
@siemens via @insightdottech
While the IPC platform's primary function is to preprocess and transmit endpoint data to servers on the shop floor, in some cases real-time decision-making can be performed completely on the gateways and communicated back as commands to be executed on the endpoint. This is possible thanks to compute enhancements available on the new industrial-grade x6000 Series processors, which offer two or four CPU cores alongside an integrated GPU (Figure 2).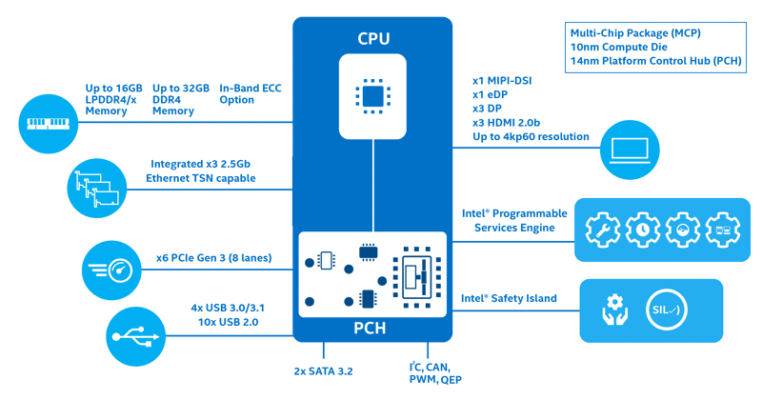 Powering the Smart Factories of Today and Tomorrow
These performance gains provide more than enough horsepower for AI use cases like edge analytics, quality inspection, and predictive maintenance. Meanwhile, the 10 nm process technology the SoCs are manufactured on helps yield a 4.5 W to 12 W thermal design power (TDP) that makes them viable in the rugged, fanless systems found in factory settings.
But a suite of purpose-built IoT features is what sets the Atom x6000 line of processors apart in digital factory deployments.
Intel® Programmable Services Engine (Intel® PSE): Offloads tasks such as remote out-of-band device management, real-time control processing, and time-sensitive synchronization. By offloading these and other functions from the host CPU cores, more compute bandwidth can be applied to on-device AI or analytics processing.
Ethernet Time-Sensitive Networking (TSN) Support: Three 2.5 Gbps Ethernet TSN-capable interfaces facilitate transparent, interoperable, real-time communications between enterprise systems and operational endpoints. As a result, data can be passed between endpoints and analytics processing systems deterministically and at low latency.
Intel® Safety Island: On-chip IP block that works with the CPU to orchestrate diagnostic tests, flag faults, report errors, and monitor the performance of safety-critical applications. It can be certified to IEC 61508 SIL 3 and ISO 13849 Category 4 PLe, and ensure that safety-critical applications continue to function even if less-critical analytics applications operating on the same device fail.
Not only does the increased performance on the new Intel Atom processors allow certain machine learning workloads to be executed directly on the device, it also means that endpoint applications can run there, inside virtual machines (VMs). In addition to being able to drop platforms like the SIMATIC IPC series gateways into their factory without ripping and replacing existing equipment, Siemens engineers have been able to extend the life of legacy endpoints by transitioning more advanced control workloads from those nodes to the IPCs.
It is planned to implement a hypervisor on the IPC to run the S7-1500 Software Controller in one VM and an industrial IoT-grade Windows or Debian Linux operating system in another.
"With much more computing power, we can use our IPC not only as a gateway for collecting and preprocessing data, but also for PLC functionality—combining all these functions on one platform," says Lay.
The Forward-Facing Factory
The information architecture at Siemens' Amberg factory—and any other industrial IoT facility employing a layered analytics approach—depends on systems with the technical foundations of safety, determinism, and performance found in Intel Atom x6000 processors.
These systems and their data have traditionally been siloed, and for good reason. But the possibilities that come with exposing them to the broader enterprise infrastructure are now too significant to ignore. Functional performance improvements and predictive maintenance are just two of nearly countless ways that layered analytics can help digitize the factories of today for tomorrow.