Upgrade Patient Monitoring with AI
One in five Medicare patients return to the hospital within 30 days of discharge. In addition, between 14 and 27 percent of all emergency room visits are classified as non-urgent care—meaning they could have been handled with a routine doctor visit.
The result: an additional $20 billion of annual healthcare spend in the United States alone. Many of these hospital visits could be eliminated if providers and patients had better information.
Telehealth platforms seem like an obvious solution. By tracking a patient's vital signs and other biomarkers, it should be easy to avoid unnecessary readmissions and emergency room visits.
But life is rarely so simple. Deployment of patient monitoring solutions has been hindered by incompatibilities with legacy systems, security challenges, privacy requirements, and other factors.
What's more, busy providers have little time to review all the data coming in from biometric devices. For these solutions to be useful, they need to be equipped with AI that can assess and contextualize the data.
These platforms also need to offer more than a simple patient-to-doctor connection. To facilitate holistic, multi-provider care, the system must also provide a data repository that can be accessed by any clinician, while still protecting sensitive and highly regulated information.
A Complete Monitoring Platform
One vendor that has made strides in this field is HealthSaaS. As shown in Figure 1, the company's Cognitive Patient Monitoring Platform is a monitoring solution for patients with a variety of medical conditions, such as diabetes, hypertension, atrial fibrillation, heart failure, COPD, and asthma.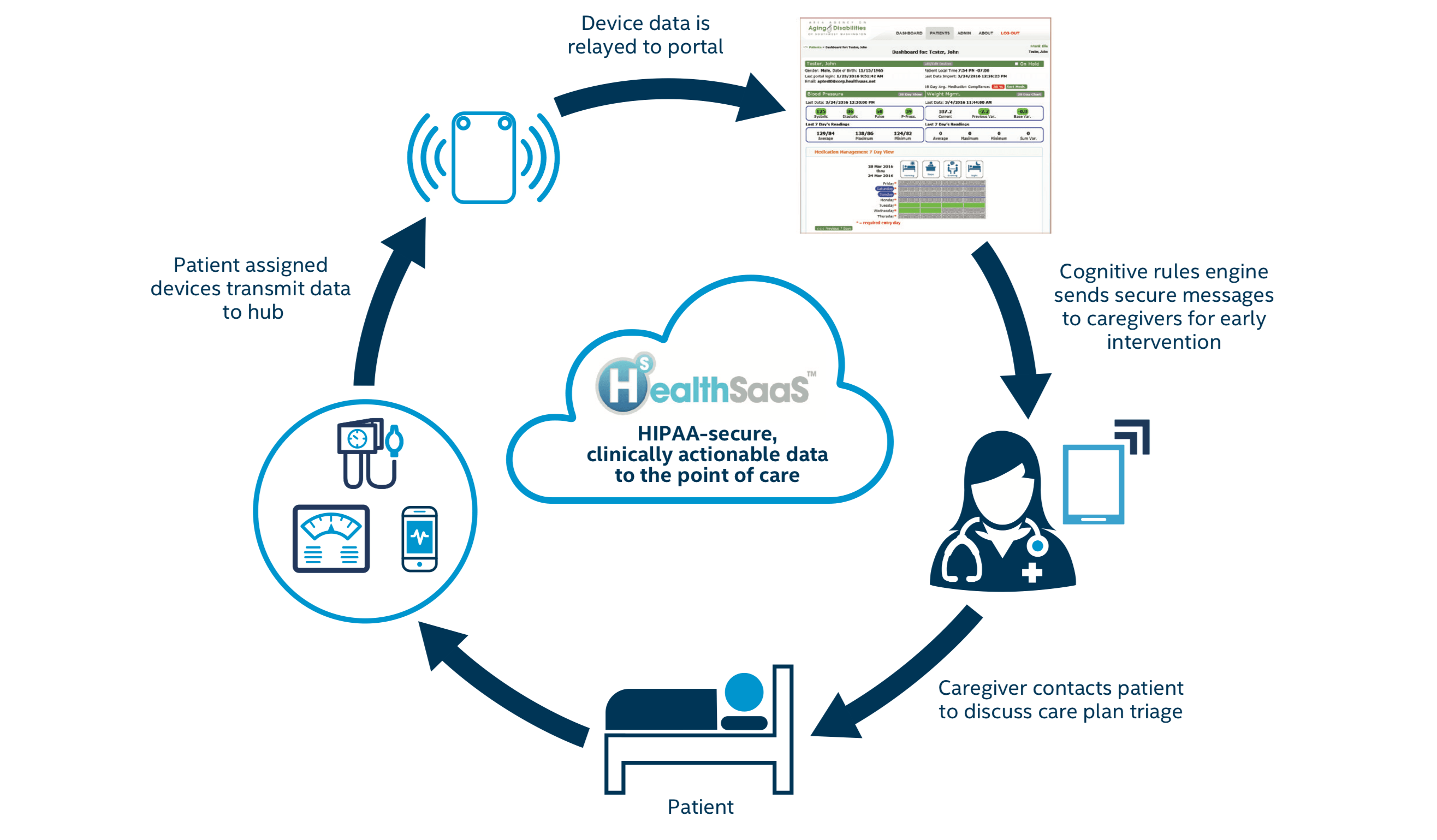 Figure 1. The HealthSaaS Cognitive Patient Monitoring Platform feeds data from patient to provider and back. (Source: HealthSaaS)
The platform integrates with Bluetooth-connected medical devices like blood pressure monitors, activity trackers, pillboxes, pulse oximeters, glucometers, and scales. After collecting clinical data from these systems, the HealthSaaS cognitive rules engine sends HIPAA-secure notifications to physicians when a patient may need an early intervention to reduce the likelihood of a hospital visit. Patients also can be given access to data that resides in the platform.
The Cognitive Patient Monitoring Platform has exhibited the ability to reduce costs significantly, with savings coming from decreased hospital readmissions, reductions in unnecessary visits to physicians, enhanced medication compliance, and improved communication between patients and clinicians.
Aggregation, AI, and Applications
The strength of the HealthSaaS Cognitive Patient Monitoring Platform is derived from its ability to aggregate data from previously siloed sources into a unified, central repository. Once collected, this data can provide a more holistic view of treatment for key healthcare stakeholders, such as patients, physicians, pharmacists, insurance companies, and others.
On the device side, the Cognitive Patient Monitoring Platform achieves this by leveraging the Intel® Healthcare Application Platform (Intel® HAP) and Flex* IoT Compute Engine, an enterprise-grade Android software stack that runs on Intel® processors (Figure 2). Using a data orchestrator and secure connector, Intel® HAP is able to push data from connected healthcare devices to the HealthSaaS platform in a unified, Continua-compliant manner.
Figure 2. The Intel® Health Applications Platform includes data orchestration and secure communications components. (Source: Intel)
The Cognitive Patient Monitoring Platform back-end is hosted on Microsoft's Azure Cloud Service. Not only does the Azure Cloud Service allow the HealthSaaS platform to scale easily as deployments grow, it also enables the creation of multi-tiered applications based on data from connected devices, other cloud-based systems, and electronic health records (EHRs). These applications can consist of one or more user roles, each with its own files, configuration, and permissions.
One such application that makes powerful use of data aggregated in the Cognitive Patient Monitoring Platform is AkeLex, a set of cognitive computing tools that come pre-integrated in the HealthSaaS solution. AkeLex is a dynamic decision-making engine that combines historical patient data, medication records, labs, and other test results to help clinicians deliver better care.
The technology is based on an Adaptive Knowledge Engine (AKE) that uses AI to generate questions that help physicians reduce false positives, overcome biases, and gather more detailed information (Figure 3). These findings are delivered to doctors in near real time through the HealthSaaS platform in the form of messages or alerts.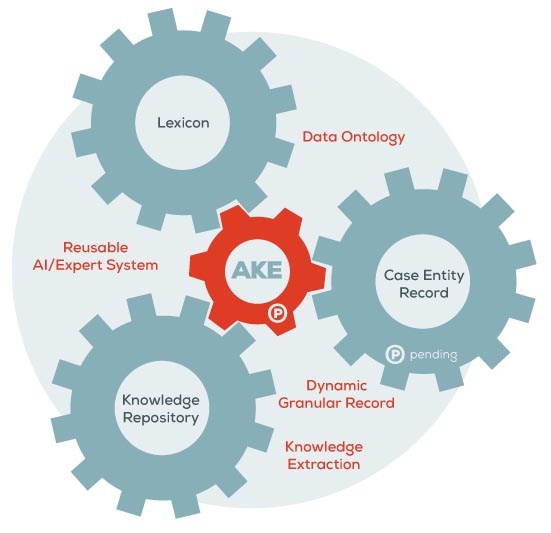 Figure 3. AkeLex helps inform clinicians during the treatment process. (Source: AkeLex Inc.)
Securing Sensitive Patient Data
Of course, combining all this sensitive patient data and providing access to multiple parties raises serious security and privacy concerns. The HealthSaaS Cognitive Patient Monitoring Platform addresses these in multiple ways.
First, all data transmitted to and from the Cognitive Patient Monitoring Platform is encrypted using SSL (HTTPS) encryption.
Once in the datacenter, Microsoft Azure provides physical, administrative, and technical safeguards to assist users with HIPAA compliance.
The Azure service also conforms to industry standards such as SAS 70 Type II, FISMA, and ISO 27001 that govern the secure handling of information in data center environments. For example, all HealthSaaS information and security systems are partitioned onto separate servers, which helps safeguard against data leaks and security breaches.
Another feature of the HealthSaaS Cognitive Patient Monitoring Platform is a redaction mechanism, which can be used to "black out" personal information on files that are shared between patients and multiple providers (Figure 4). This further minimizes the chance of accidental disclosure of a patient's sensitive information.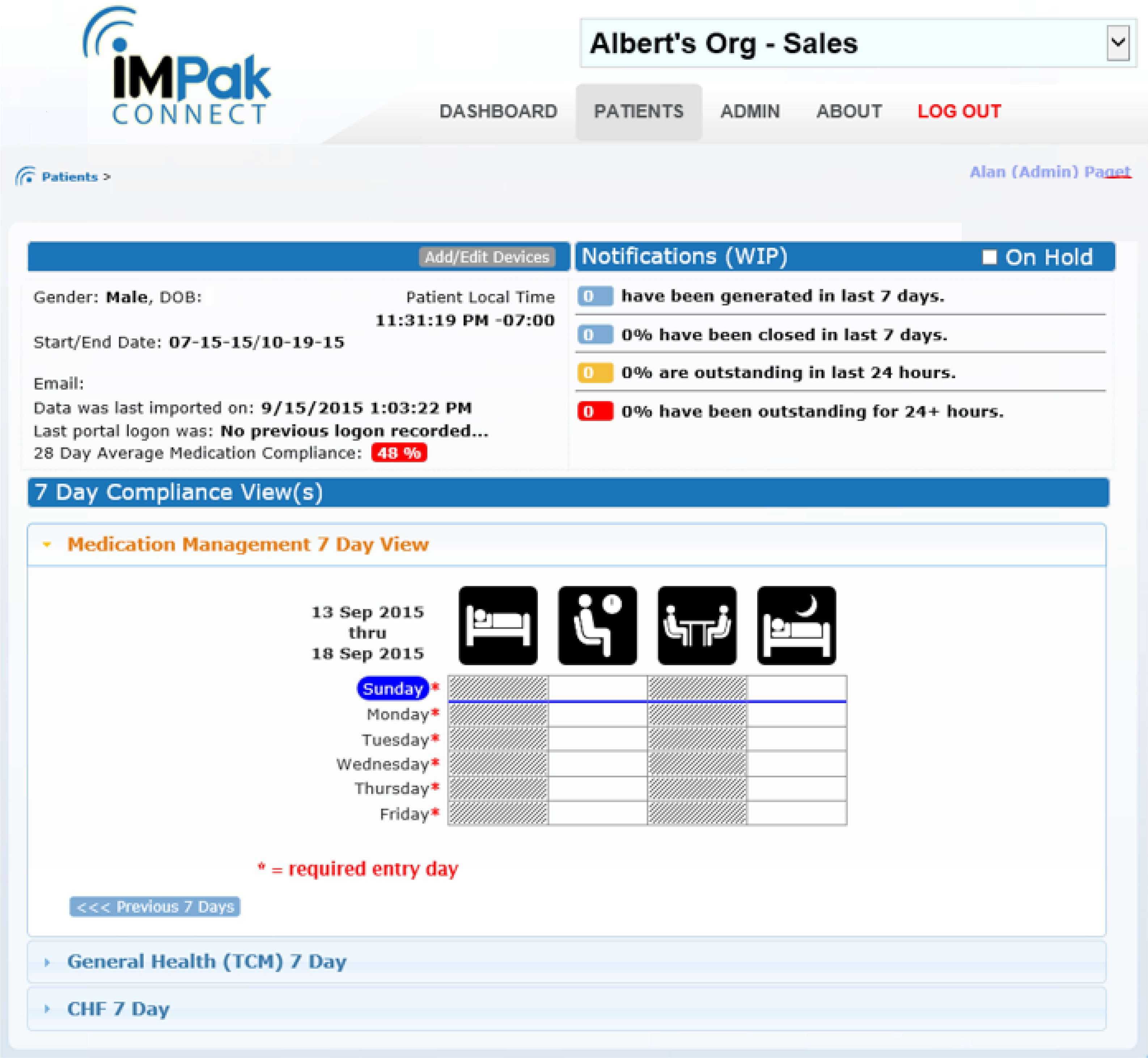 Figure 4. The redaction feature that curbs unintentional disclosure of personally identifiable information. (Source: HealthSaaS)
These features combine to meet or exceed all Health Information Technology for Economic and Clinical Health (HITECH) Act and HIPAA guidelines and requirements.
A Different View of Healthcare
Data from the National Institutes of Health (NIH) suggests that telehealth platforms can reduce avoidable hospital readmissions by as much as 70 percent, while also costing less than brick-and-mortar alternatives. But deployment of telehealth systems has thus far been hampered by incompatible technologies, as well as growing concerns over security and data privacy.
Thanks to innovative software components in platforms like the HealthSaaS Cognitive Patient Monitoring Platform, these challenges are being overcome. Patients and providers can now exchange clinical data more rapidly, make better decisions, and enjoy higher-quality healthcare than ever before.