Integrating Imaging and EHR Data in the Surgical Suite
Hospitals strive to equip surgical suites with the latest advancements in technology to improve patient outcomes. But a critical disconnect in many hospitals hinders surgeons from accessing all patient data on a single system at the point of treatment. Though surgeons can access electronic health records (EHRs) on office systems, in the surgical suite they have only picture archiving and communication systems (PACS). This dichotomy creates a knowledge gap; surgeons don't have complete clinical information when and where they might need it.
This article explores an all-in-one surgical workstation that enables real-time clinical decisions and insight by giving surgeons simultaneous access to high-precision medical images and EHRs (Figure 1). We consider how medical device manufacturers can use this workstation to expand their product line and provide hospitals with the latest technological advancements in PACS and EHRs. We examine how this workstation's use of 6th generation Intel® Core™ processors delivers Ultra HD 4K resolution and HD video recording during surgical procedures. And we describe how the processors' advanced security technologies help protect patient and hospital data.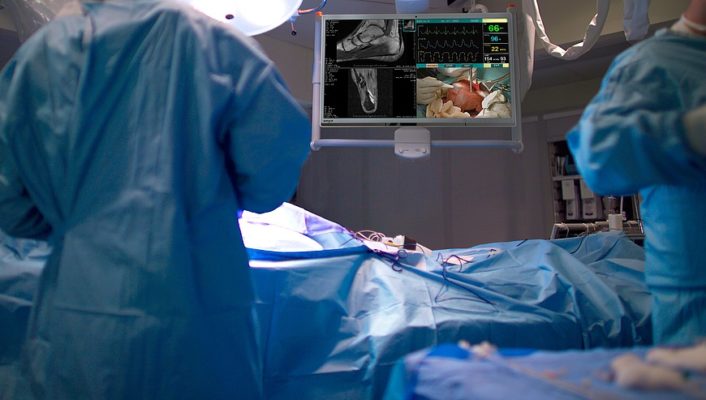 Figure 1. To help improve patient outcomes, hospitals need an all-in-one surgical workstation that display content from both PACS and EHR.
The Data Disconnect in the Surgical Suite
While both PACS and EHR systems are designed to improve productivity, the rapid implementation of EHRs as part of the American Recovery and Reinvestment Act of 2009 (ARRA) resulted in the isolation of EHRs from PACS (Figure 2). This separation imposes an unnecessary barrier to full knowledge of a patient and their condition.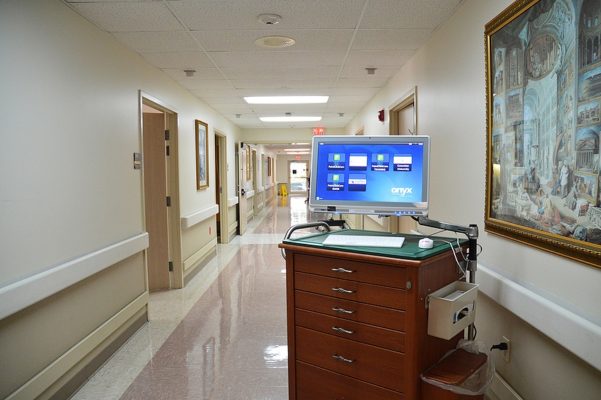 Figure 2. In hospitals, electronic health records (EHRs) are often accessed today on rolling carts or medical notebook computers.
In seeking to become Accountable Care Organizations (ACOs) and meet requirements to reduce readmission rates, many healthcare organizations are searching for ways to improve surgical collaboration and coordination of patient care. For many, a first step towards improving this collaboration and coordination, as well as overall patient care, is the integration of disparate EHRs and clinical data systems to enhance their interoperability.
The challenge they face is the lack of graphically advanced surgical workstations, patient terminals, and mobile nursing workstations that can access both PACS and EHRs at the point of care. Consider situations where several physicians consult on a case. They have access to systems that run either EHRs or PACS, but no system alone enables single-point simultaneous information sharing for fully informed joint counsel.
There is another issue. Because most IT computing platforms are designed for commercial use, they don't address medical-environment concerns such as electromagnetic compatibility (EMC). Medical-grade computing platforms must ensure a device is compatible with the electromagnetic environment (EME) and do not emit electromagnetic energy levels that cause interference in nearby medical devices. Such interference can create technical issues in vulnerable medical devices, posing real threats to patients and the potential for lawsuits. This interference potential makes combining EHR and PACS systems in non-medically safe IT computing platforms unacceptable.
Medical equipment suppliers should see a real opportunity here. A market need exists for a centralized medical-grade workstation that can process PACS images at the point of treatment while providing access to EHR and other clinical data systems.
The All-in-One Multi-Touch Surgical Workstation
To meet the need for such a medical-grade workstation, ONYX Healthcare designed the ZEUS-228 22″ all-in-one multi-touch surgical workstation (Figure 3). As a company focused entirely on the design and manufacture of EMC-compliant (UL/EN 60601) embedded boards and fanless medical all-in-one system platforms, ONYX Healthcare knows exactly which features and capabilities are required for a wide range of medical environments.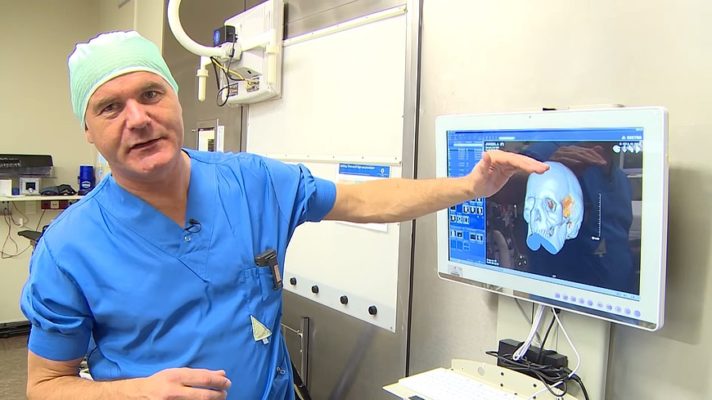 Figure 3. The ONYX Healthcare ZEUS-228 22" all-in-one multi-touch surgical workstation enables access to PACS images and EHRs.
From vital-sign monitoring in ICUs to 3D skull-printing analysis for neurosurgery, the ONYX ZEUS-228 workstation provides simultaneous access to high-precision DICOM medical images and EHRs so surgeons can make better real-time clinical decisions (Figure 4). Rather than taking the time to sit at a desk or move to another room, they can make informed clinical decisions at the point of care.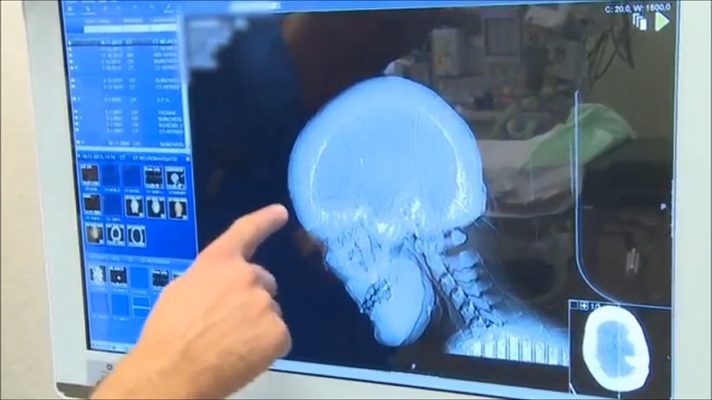 Figure 4. The ONYX Healthcare ZEUS-228 surgical workstation puts simultaneous access to PACS images and EHRs at a surgeon's fingertips.
Using the latest Intel® Core™ processors in a fanless system design, this advanced workstation enables:
Virtually silent display of PACS images and real-time patient monitoring readings
Rapid decryption and encryption of patient data from multiple EHR systems for fast, secure access to information and all-points protection of patient privacy
Easy cleaning and infection control through a medical-grade design
An Application-Ready Solution
The ONYX ZEUS-228 offers many advantages to medical device manufacturers. Typical medical device development cycles take up to three years. Rather than spending valuable engineering resources to develop all the components of a long-life surgical workstation platform, manufacturers can start with the ONYX ZEUS-228, a pre-certified medical-grade (CE/FCC Class B and UL/EN 60601) all-in-one platform that satisfies electromagnetic interference (EMI) protection and electrical shock isolation requirements.
Starting with a platform that's pre-certified for surgical intensive-care use allows medical device manufacturers to focus engineering resources on advancing the proprietary knowledge of their own areas of expertise. Examples include MRI scanning, ultrasound, or surgical procedure automation. The time they save on hardware development reduces design costs and helps them achieve faster time to market.
In addition, ONYX Healthcare products help medical device manufacturers maintain long-term lifecycles. ONYX products provide a seven-year (or more) product longevity – a prerequisite for most medical device designs. This long life minimizes the need to renew medical certifications enforced by the FDA and other certification bodies to meet different regional regulatory requirements.
A Closer Look
For fast application and imaging performance, the ONYX ZEUS-228 uses dual-channel DDR>4 SODIMM up to 32 GB. Its 22″ full HD, high-contrast multi-domain vertical alignment (MVA) LCD with LED backlight provides sharp, clear graphics and fast response. The MVA panel provides wide viewing angles so staff can maintain their positions in the surgical suite. With the graphic support from integrated Intel® HD Graphics 520 and a built-in DICOM module, the workstation enables viewing of clinical-level (DICOM-compliant) medical images. Using picture-in-picture mode, staff can display multiple independent sources simultaneously on one screen.
For easy cleaning with commonly used infection-control agents, the latex glove-friendly projected capacitive (PCAP) multi-touch touchscreen technology uses an IP65 splash-proof front panel design and IPX4 fanless back panel. The 10-point multi-touch screen enables close collaboration, while programmable function keys in the front panel allow users to set up shortcuts that enhance workflow.
For I/O, the workstation features 4 kV medically isolated USB, COM, and LAN ports that prevent electrical shock from damaging the unit and keep current leakage from harming patients connected to the device. For fast data transfers with peripherals and scalable medical feature expansions, the workstation supports six USB 3.0 ports, two Mini Card slots for an integrated wireless/Bluetooth* module and an HD decoding module, and two PCI Express 3.0 (x16) expansion slots. These slots enable additions such as a data acquisition card, frame grabber, backup-power charging board, or specialty I/O board.
The Graphics Performance Benefits of a New Processor Generation
The 6th generation Intel® Core™ i7-6600U processor – part of Intel's newest wave of 14 nm processors – allows the ONYX ZEUS-228 to deliver a new level of performance. These processors unlock new possibilities for 3D medical imaging to empower surgeons with advanced clinical diagnostic capabilities during a procedure. The processor's integrated Intel® HD Graphics 520 provides up to 30 percent better graphics performance than previous-generation graphics for rapid, sharp 4K display of 2D/3D images and video.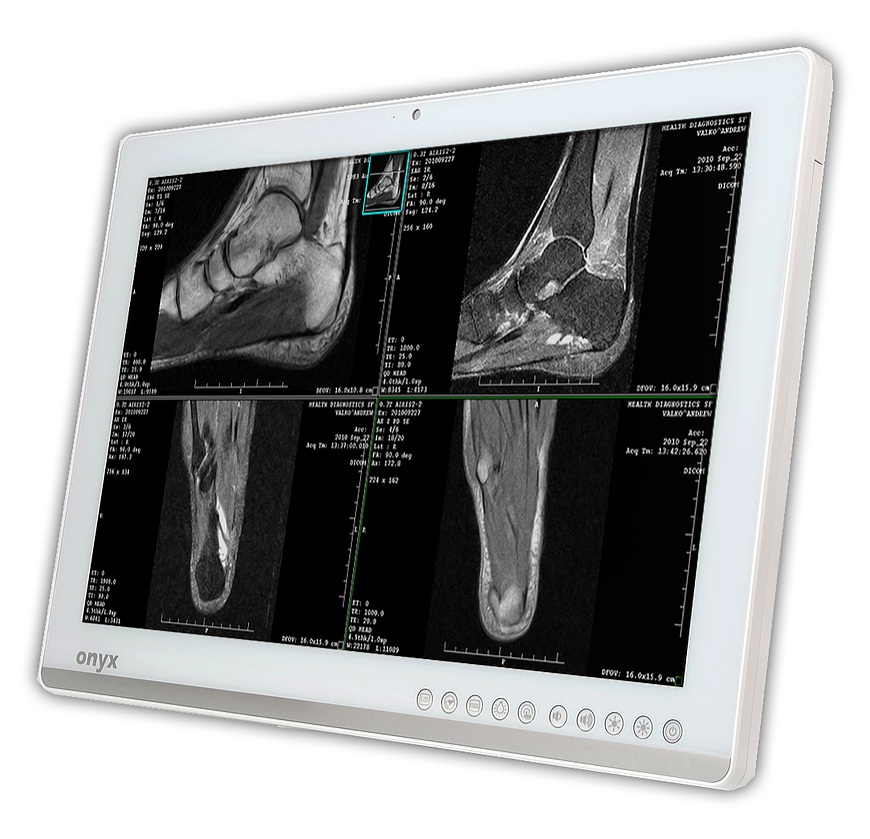 Figure 5. The 6th generation Intel® Core™ i7-6600U processor's integrated Intel® HD Graphics 520 provides up to 30 percent better graphics performance than the previous generation.
For faster, hardware-accelerated rendering, the 6th generation Intel Core processors support next-generation graphics application programming interfaces (APIs) such as Microsoft* DirectX* 12, OpenGL* 4.4, and OpenCL* 2.0. For medical applications involving video such as teleproctoring and education, the processors' high-quality HD video recording supports up to 20 percent faster 4K transcode. Dedicated hardware support for 4K playback (as high as 4096 x 2304 @ 24 Hz and 3840 x 2160 @ 60 Hz) ensures high detail.
Data Security
In most healthcare settings, surgical workstations use the Internet to access EHRs and exchange data with other devices for consultation, collaboration, and records storage. To protect patient data, platforms need to defend against security threats, maintain regulatory compliance, and support privacy policies.
The 6th generation Intel® Core™ processor family offers Intel's most advanced security yet. The built-in Intel® Data Protection Technology (Intel® DPT) includes a new feature: Intel® Software Guard Extensions (Intel® SGX). This feature adds a level of hardware-based protection over Intel's existing solutions by putting data into a secure container on the platform. Intel SGX lets applications create hardware-enforced trusted execution protection for their sensitive routines and data. Run-time execution is protected from observation or tampering by any other software (including privileged software) in a system.
Intel DPT also includes hardware-assisted encryption capabilities. Intel® Advanced Encryption Standard New Instructions (Intel® AES-NI) enables faster data encryption and decryption. With Intel AES-NI, cryptography solutions protect surgical records and patient data with little effect on system response times so that performance remains uncompromised at critical moments of a procedure.
The 6th generation Intel Core processor family also includes Intel® Platform Protection Technology (Intel® PPT). One of its features, Intel® Trusted Execution Technology (Intel® TXT), provides a measured launch for operating systems (OSs) and hypervisors, ensuring that the system always boots into a trusted state. On top of this, Intel PPT includes Intel® OS Guard, which helps protect an OS from the escalation-of-privilege attacks used by malware. This built-in security technology works constantly to deliver extensive, automatic "blanket" protection that helps defend against these sophisticated attacks and prevents viruses from taking hold deep in a system.
Putting PACS and EHRs at the Surgeon's Fingertips
Giving surgeons access to all clinical information simultaneously at the point of treatment, the ONYX ZEUS-228 all-in-one surgical workstation provides better insight at critical moments of treatment to help improve patient outcomes and workflow efficiency. The use of 6th generation Intel Core processors ensures the performance, graphics capabilities, and security protections required for today's healthcare systems. Medical device manufacturers starting with this medical-grade platform will save development time and costs that they can use instead to perfect their applications.