How COM Express Simplifies Medical Imaging
High costs have long been an issue for medical imaging. As the population ages and medical needs increase, it's important to find solutions that can reduce equipment development costs, improve patient access, and reduce time to market.
One way to meet these disparate goals is by leveraging the COM Express standard. COM Express splits a system into two components: a main module and a carrier board. The module hosts a standardized set of CPU, memory, and I/O, while the carrier board implements custom functionality and I/O.
COM Express modules offer two significant benefits. First, they speed time to market and reduce development costs by placing the most complex but non-differentiated circuitry on a pre-built module. This frees developers to focus on custom I/O implementations or other specialized capabilities a medical imaging device requires. Without this capability, developers would have to design a fully custom board, often at significantly greater expense and development time.
Second, COM Express modules can be adapted to a wide range of needs and requirements. By creating carrier boards with different I/O and feature sets, the same module can be used across a variety of applications. What's more, the standardization of COM Express modules means developers can swap out modules if they need more performance or lower power.
Thus, the same basic design can scale all the way from low-power portable devices to sophisticated equipment with demanding performance and I/O requirements. As a simple example of this flexibility, Figure 1 shows how the same module could be used in either an entry-level or a high-end imaging device.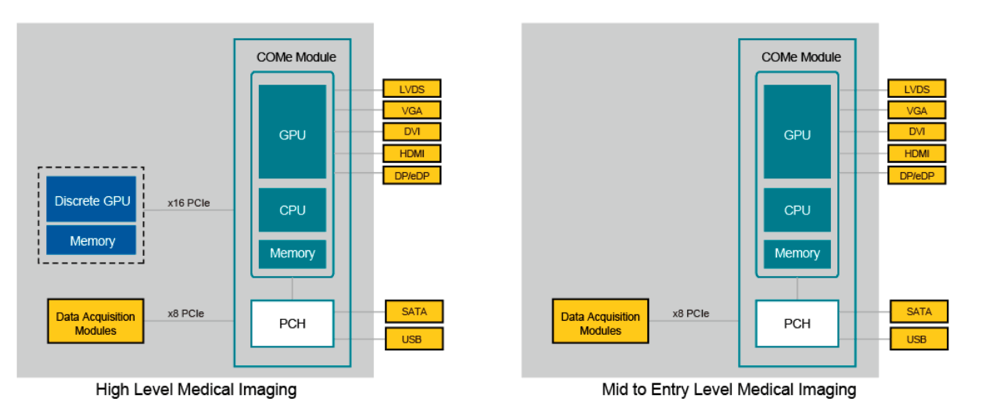 Figure 1. COM Express designs can adapt to high- or low-end imaging.
COM Express modules can even be upgraded over time. This makes it easier to introduce new iterations of a design with (for example) more capable graphics.
Of course, medical devices have to meet the demands of regulators, as specified in standards like ISO 13485. That's where Arbor Technology, an embedded, medical, and industrial computing leader, comes in.
Arbor is certified under both ISO 13485, which governs medical device quality, as well as ISO 14971, which governs risk management over an entire product life cycle. Its COM Express modules cover most of Intel's product range, from compact low-power COMs based on Intel Atom® processors to high-end solutions featuring Intel® Core™ processors—all designed for 10+ year availability.
Building medical devices that satisfy regulatory requirements and meet patient needs for a decade or more of operation is difficult enough, without designing custom medical solutions from scratch. COM Express boards designed for medical applications simplify designs and speed time to market.