Computer Vision Puts the Focus on Patient Monitoring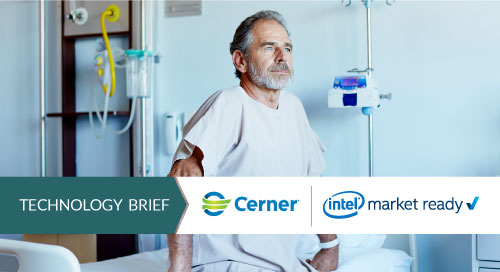 Hospitals are full of cutting-edge technology, but many still assign staff to sit in a hospital room and watch patients to make sure they don't fall. This no-tech solution is expensive and a poor use of resources—yet it's also necessary.
That's because patient falls are among the 10 most consequential incidents that occur in hospitals and care facilities. Each year, inattention leads to 700,000 to 1,000,000 such incidents in the US alone. People assume this problem just affects the elderly. But medicines can disorient patients and few are at their best when sick and in a place they are unfamiliar with.
Besides harm to patients, the economic impact to hospitals can be considerable. Patient insurance will often not reimburse the added costs that result from a fall, which average about $14,000 per incident. Therefore, hospitals are under pressure to prevent falls by any means possible.
Health Tech Offers a Solution
Developments in computer vision as well as cameras and algorithms that process 3D images make it feasible to accurately observe multiple patients from afar. Combining these technologies into one solution can prevent falls before they happen—and do so efficiently, affordably, and accurately enough to avoid causing alarm fatigue for clinicians.
In addition to improving health outcomes, using this technology can lead to real savings. Truman Medical Centers in Kansas City, Missouri, uses Cerner Patient Observer, and a year after its implementation reduced its fall rate by 34 percent and falls with injury dropped 57 percent.
"Not only did they see significant improvements in patient safety, but they were also able to reassign more than 25,000 budgeted hours from watching patients to performing actual clinical care," said John Shilaos, Solution Leader, Cerner Virtual Health.
And according to Shilaos, another hospital, a 600-bed facility in the Northeast, uses the solution and avoided $2 million from what it would've spent last year on staff solely to watch patients.
A 600-bed facility in the Northeast uses @Cerner Patient Observer and avoided $2 million from what it would've spent on staff alone to watch patients.
Preventing Falls with Computer Vision
Embedded into the solution is an Intel® RealSense™ D415 camera that provides 3D scanning, depth perception and a wide-angle view of the room (Figure 1).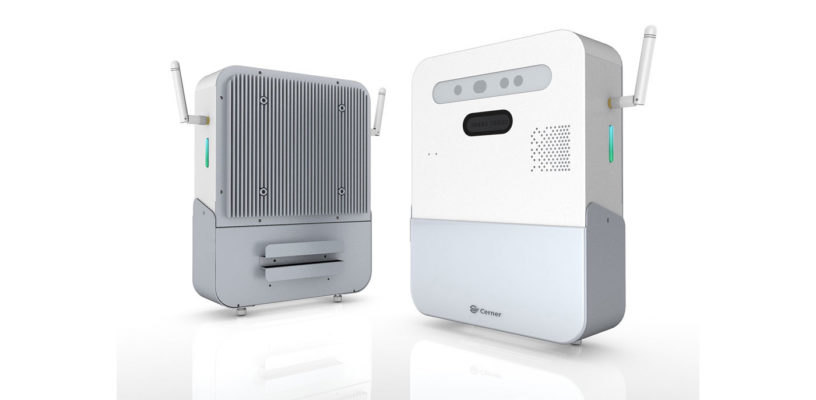 The solution continuously transmits video, which is processed using algorithms that can detect if a patient is at risk for a fall.
Obvious examples include surgery patients waking up early and attempting to get out of bed. A more subtle instance is a patient sitting in a chair, who begins to lean forward. In both cases, the depth perception algorithm detects this movement and position.
An alert is sent to the attendant monitoring the solution, who can use a microphone to communicate with the patient to see if they need help. If the patient doesn't respond, the attendant can request a caregiver to enter the room and remedy the situation.
The illustration using the patient in a chair may seem overly cautious, but depending on the patient's condition, it may be critical. To that end, the solution comes pre-configured with different algorithms and safety alert zones that can be set to best fit the individual safety requirements in the room. For example, it would prompt an alert if an elderly patient leans forward in a chair, but not for a young patient who is not suffering from a neurological disorder and not prescribed medicines that can cause dizziness.
The algorithms can also recognize if a caregiver or visitor walks in front of a patient. Instead of interpreting the change as a potential danger, it understands the dynamics in the room and will not issue an alarm.
A staff member monitoring the device can simultaneously observe up to 12 patients using a 43" 4K UHD monitor, a 15" touchscreen, and a communication system to interact with individual patients as well as nurses, doctors, security, and others in the hospital (Figure 2).

All monitoring workstations are placed in a secured location, away from public viewing areas, and only authorized personnel are allowed to enter. The video data is encrypted and secured per HIPAA guidelines.
Patient privacy can be enhanced by switching the camera system to a privacy mode that displays a line-drawing representation of the room, while still enabling the monitor attendant to visualize the room and be alerted to potential incidents to prevent a fall.
"The camera has built in infrared emitters," said Shilaos. "That lets the monitoring technician view patients and receive alerts even if the room is completely dark."
In addition to the embedded camera, a second camera can be placed on top. "The second camera can be used with additional telehealth or surveillance applications, allowing for the convergence of future technology options in a patient room," Shilaos added.
Making Health Tech More Powerful
Cerner Patient Observer offers a real benefit to patients and hospitals, and its development is typical of what many Intel® partners have experienced.
"Our reps at Intel introduced us to their RealSense sensors and SDK options," said Shilaos. "Guidance and advice from their device and platform experts were extremely helpful and beneficial—leading us to select the RealSense sensor to be embedded in our newest-generation patient room appliance."