Fill form to unlock content
Error - something went wrong!
Stay up-to-date with the latest IoT news.
Transform Manufacturing QA with Self-Install AI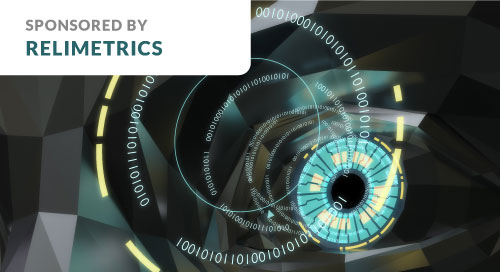 Today's manufacturers are under intense pressure to deliver quality products on time. Some industries, such as electronics, also have to maintain razor-thin margins to compete. While manufacturers spend millions of dollars each year developing their products, a significant percentage is lost due to defects.
A survey conducted by ABI Research found that manufacturers in the automotive, aerospace, and electronics sectors lose between 2% and 4% of items to scrap and rework and 1% to 2% of items due to warranty claims. While the percentages seem low on the surface, the impact is deep. A manufacturer with a $100 million production line will lose between $3 million and $6 million to products that aren't up to the required standard.
A major part of the problem is a fallible quality control process. Many companies still rely on manual inspections, which leave them open to error. Inspectors could lose focus, and the human eye is unable to identify minute defects. Yet a common pan-industry goal is to identify any defects with high precision and systematically reduce the likelihood of defects in their production to zero.
"Zero-defect manufacturing has been a buzzword for decades," says Kemal Levi, founder and CEO of Relimetrics, a computer vision and machine learning software provider of Industry 4.0 applications. "In the past, attempts on the production line to record data from different sources to determine the relationship between input and output parameters have fallen flat. Current advances in data analytics and computing tools have made it much easier to do process optimization."
New Tools Improve Quality and More
AI-driven quality assurance tools, such as Relimetrics AI-based QA Automation Solution (RELI-QA) for Electronics Assembly, digitize the quality assurance process to detect anomalies in production in real time, giving manufacturers a chance to take action before products are shipped out the door. The technology can check whether the product or part has been correctly assembled and if there are any cosmetic imperfections.
"It's a combination of 2D and 3D measurable data," says Levi. "It measures and looks for anomalies as it correlates with the quality information with a certain detection threshold value. If you're inspecting a car seat, for example, it will indicate where there are wrinkles. And if this is a Lexus versus a less premium brand, you can set detection thresholds according to manufacturer standards."
#AI-driven quality assurance tools, such as @relimetrics AI-based QA Automation Solution (RELI-QA) for Electronics Assembly, digitize the quality assurance process to detect anomalies in production in real time, giving manufacturers a chance to take action before products are shipped out the door.
The RELI-QA system also collects data that can be used to improve process efficiency, such as looking for trends.
"Using our data analytics module, a customer is able to see the correlation between machine and process data and the quality data," says Levi. "It goes beyond quality automation, giving information on how to tweak production and machine parameters to keep the quality in specs. It's improving the process for the customer."
How It Works
Until now, sophisticated technology like this required high-level coding skills. But today, Relimetrics software can be self-installed without any coding or deep learning expertise. Using high-definition cameras at the edge, the solution analyzes and inspects an assembled product as it comes through the production line.
The video stream is then transferred to an embedded or attached IT system that uses Intel® processors and vision processing units (VPUs), fully digitizing the QA inspection of the product. The results are compared against the Manufacturing Execution System (MES) defined during the build process (Video 1). If an anomaly is detected, an alert that details the issues is sent. Quality operator can pull the defective product and fix it on the spot before shipping it to the customer.
The solution is already in use by Foxconn, which manufactures complex servers for HPE. Using RELI-QA, the company reduced the number of defective products that reach customers by 25% and improved overall production performance from sigma 2.1 to sigma 4.2.
"In the case of quality automation, customers are very sensitive about computing hardware costs and the smart utilization of CPU," says Levi. "We use the Intel® Distribution of OpenVINO™ toolkit to minimize the burden. Our self-install Relimetrics trainer enables anyone to train AI models with well-defined recipes without writing a single line of code. They can also quickly integrate this industrial-grade solution with their production lines using Relimetrics Node Editor."
While the system can be self-installed, Relimetrics offers customers 24/7 remote support. "If there is a technical failure, we have a hotline and can often fix the problems remotely," says Levi. "If not, we address it via our system integrators. We also offer support on training of new models using the Relimetrics software."
QA In Action
Leading global supplier of innovative polymers, Covestro, is helping its customers in the polyurethane panel industry digitize QA and reduce their defect rate with Relimetrics. Strict quality requirements in the construction industry put high pressure on suppliers to deliver products where long-term quality is assured, says Levi.
"Visual inspections were random, slow, subjective, and often prone to errors, making it difficult to detect all defects at the manufacturing location," he says. "This led to a high cost of reclamation when defective panels show signs of tear and wear while in use after installation. Identifying the root cause of defects poses an additional challenge due to lack of precise traceability of the correlation between machine, process and quality parameters for each part produced."
With RELI-QA, the inspection of polyurethane panels is fully digitized. Each panel is analyzed by advanced AI-based algorithms in real time on the shop floor level. Dimension analysis and foaming defect classification is done at the cutting section of every produced panel as it leaves the processing equipment. The correlations between machine settings, environmental conditions, and the product quality data is utilized to develop new insights. Even minor defects can be caught and flagged in real time, creating a proactive QA approach, as opposed to only a fraction of defects being detected manually prior to implementing Relimetrics.
"The overall vision here is being able to improve process efficiency for Covestro's customers so that they can actually build better products with Covestro materials," says Levi. "What is really important is now having the ability to derive value for an entire supply chain."