Slim Down Smart Displays with Modular Design
Smart displays are evolving. The straightforward digital signs of the past have mutated into many complex applications, including digital menus, wayfinding services, and digital whiteboards, to name a few.
Adapting to these changing market requirements is a challenge. It's hard to know what new features you might need—such as touchscreen support or camera inputs—and therefore difficult to allot the appropriate processing power, I/O, and so forth.
As if that weren't enough, customers are looking for sleeker, more sophisticated designs. Displays are getting less bulky, with small or no bezels and ultra-thin profiles. This is helping accelerate adoption of large smart displays in applications such as interactive mirrors (Figure 1).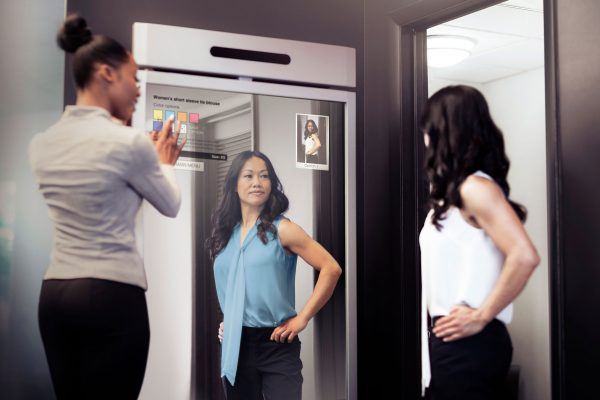 Figure 1. Magic mirrors are one of the many applications of smart displays that require both high performance and sleek design. (Source: Intel Corp.)
Applications such as magic mirrors and svelte standing or rotating displays and terminals are also putting pressure on designers and system integrators to evolve with the "thin is in" trend and reduce the size and bulk of the media players driving these displays.
At the same time, the player must have the processing horsepower to scale from small to large displays and corresponding resolutions. In addition, they must be able to handle increasing edge analytics loads as displays incorporate more sensors for presence detection and monitoring ambient conditions. As facial recognition becomes more prevalent, smart displays will also start to customize the user or guest experience based on knowledge of prior behavior patterns and preferences.
As applications scale in performance requirements, the installed players need to adapt accordingly, and cost-effectively. This implies not having to redesign players from scratch. Instead, a small and powerful modular digital signage player form factor is needed that also provides the security hooks necessary to keep customer data confidential.
Display Modules Pack Smarts with Flexibility
To help designers and system integrators balance various requirements of modern displays, Intel® developed the Intel® Smart Display Module (Intel® SDM) specification.
This allows for new and scalable all-in-one designs that benefit from cost-effective implementation and management of integrated Intel-based processor media players. Its design omits housing, so it can be fully integrated into visual IoT applications like hospitality screens and bedside terminals that require minimal space with maximum performance.
It comes in two sizes: Intel® SDM Small (Intel® SDM-S) measures 60 mm x 100 mm, with a maximum thickness of 20 mm. Intel® SDM Large (Intel® SDM-L) measures 175 mm x 100 mm.
Modules are already available from a number of manufacturers. For example, Giada offers the SDM-Z8350, an Intel SDM-S module that combines an Intel Atom® processor at up to 1.92 GHz, 2 Gbytes of memory, and 32 Gbytes of flash (Figure 2, left). In its SDM-7300U, Giada combines an Intel® Core™ i5-7300U processor running at up to 3.5 GHz with up to 32 Gbytes of memory in an Intel SDM-L form factor (Figure 2, right).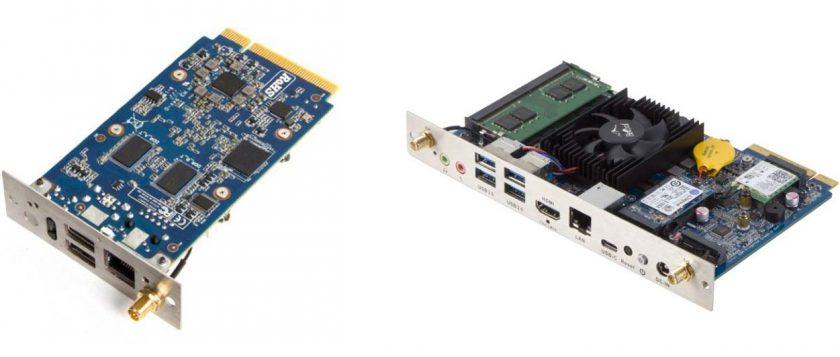 Figure 2. The Giada SDM-Z8350 (left) and SDM-7300U (right) use the small and large versions of the new smart display standard. (Source: Giada)
Intel® SDM is a Natural Evolution of OPS
Intel SDM is the next stage in the evolution of the Open Pluggable Specification (OPS), which Intel, NEC, and Microsoft produced to bring standardization to the fragmented media player market. The most obvious difference between Intel SDM and OPS is the smaller form factor: Intel SDM-S is roughly three times smaller than OPS.
Like OPS, Intel SDM offers high-performance processing that enables execution of edge analytics, and interactive features such as magic mirrors. Also like OPS, the modules use a 98-pin PCIe interface connector, with optional port expansion. Support of a high-speed interface and a wide range of processors ensure scalability as performance requirements increase.
In our examples from Giada, both implementations have the standard Intel SDM I/O, comprising 1x HDMI port (for 4K display), 1x DisplayPort, 1x USB 3.0 port, and 1x COM port. While the SDM-Z8350 has on-board Wi-Fi and Bluetooth, the SDM-7300U instead relies on an M.2 port for a wireless module supporting Wi-Fi and Bluetooth.
Ecosystem Support Key to Smart Display Success
In many instances, smart displays at some point need to interface to, and be managed by, an IT network. This requires two things: Windows or Linux stacks and reliable security hooks.
The Intel SDM modules come with both, along with Intel® vPro™ technology to simplify management of multiple displays. While there are alternatives to Windows and Linux, such as WebOS or Xibo, the expansive ecosystem of software and business services for digital signage that are supported by Windows and Linux are unequalled in terms of scale, reliability, and security provisions.
Smart, Sleek, and Simple
It's safe to say that applications and new capabilities will continue to accelerate deployment of smart displays, with one study putting the market as a whole set to reach $32.84 billion, up from $19.61 billion in 2016. The figures include products for digital signage, kiosks, menu boards, billboards, projectors, and sign boards, along with accompanying hardware, software, and services.
This augurs well for smart, sleek displays with dynamically displayed content, but they need to be driven by equally advanced scalable, flexible, and smart modules for their potential to be realized.