Virtual Assistants Make Signage Immersive
Wireless connectivity, immersive graphics, and virtual assistants are now so widely used in consumer devices that brick-and-mortar retailers must adapt to keep pace with digital competition. But integrating this suite of technologies into smart retail and digital signage platforms can be a significant undertaking for engineering teams in terms of bill of materials (BOM), space, and time.
Fortunately for retail system developers facing tight budgets and time-to-market deadlines, 8th generation Intel® Core™ processors (formerly known as Coffee Lake) natively provide many of the features they need. These include advanced video and graphics capabilities, high-speed wireless connectivity, and voice recognition processing in an integrated two-chip solution.
From this foundation, smart retail engineers can develop interactive systems that increase consumer engagement, keep shoppers engaged, and their dollars in the store.
Growing Demand for Digital Signage
Digital signage platforms have become an integral part of physical retailers' defense against the assault from online shopping, and data indicates that they work. According to statistics compiled in the article "3 Digital Signage Resolutions for 2018", digital signage systems capture 400 percent more views than static signage, yield a consumer recall rate for advertisements of 83 percent, generate 32.8 percent more in-store traffic, and increase customer spends by 29.5 percent.
But to maintain or improve on these success rates, digital signage platforms must evolve with the technology consumers experience on their own devices. At a minimum, that means delivering 4K ultra-high-definition (UHD) video, which 8th generation Intel Core processors provide in spades.
The scalable family of 8th generation Intel Core processors provide between two and six cores for demanding image and video workloads, while facilitating high dynamic range (HDR) and Rec. 2020 (wide color gamut) resolution on up to three UHD displays. This is made possible within 35-W to 45-W thermal design power (TDP) packages using four integrated optimization technologies. These are Intel® Hyper-Threading Technology (Intel® HT Technology), Intel® UHD Graphics 630, Intel® QuickSync Video, and Intel® Clear Video HD Technology:
Intel® HT Technology on 8th generation Intel Core processors provides two threads per physical core so that multithreaded applications like image processing and animation rendering can be completed more quickly and efficiently.
Intel® UHD Graphics 630 is an integrated 1.1-GHz graphics processor with 24 execution units that, in addition to supporting 4K x 2K resolutions, provides hardware acceleration for video codecs such as MPEG-2, MPEG-4, JPEG/MJPEG, HEVC, VC-1, VP8, and VP9.
Intel® QuickSync Video is enabled by the Intel® UHD Graphics 630 engine and enables fast video conversion by providing a dedicated fixed function for video transcoding. This includes encoding and decoding for 10-bit HEVC workloads and decoding for 8- and 10-bit VP9 workloads.
Intel® Clear Video HD Technology is also enabled by UHD Graphics 630, and provides multiple image decode and post-processing technologies that improve video playback and image quality.
In addition, Intel® Thermal Velocity Boost (Intel® TVB) is a new feature in 8th generation Intel Core processors that extends Intel® Turbo Boost Technology (Intel® TBT) to periodically increase CPU performance. In applications like streaming video that may experience peaks in workload demand, Intel® TVB can increase the clock frequency of a six-core Intel® Core™ i7 processor by an additional 200 MHz if certain power and temperature thresholds have not been reached.
Together, Intel® TBT and Intel® TVB can accelerate a processor with a base frequency of 2.6 GHz to as high as 4.3 GHz, allowing the processor to deliver a consistent experience for consumers viewing digital signage (Figure 1).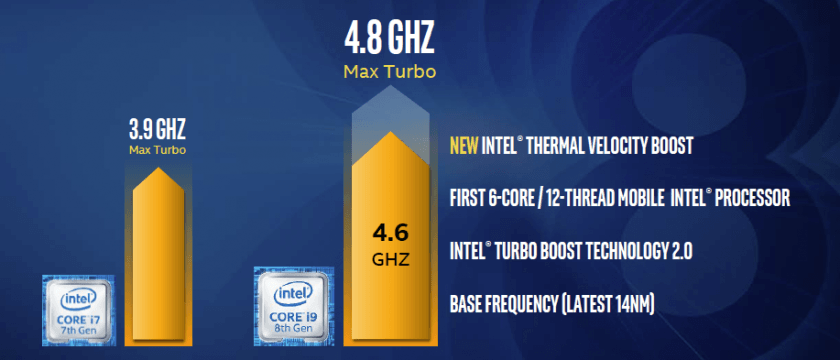 Figure 1. Intel® Thermal Velocity Boost (Intel® TVB) augments Intel® Turbo Boost Technology (Intel® TBT) to opportunistically deliver an extra 200 MHz of clock speed as needed. (Source: Intel Corporation)
Connecting Customers and the Virtual Retail Assistant
In addition to providing a more immersive and engaging video experience, retailers also need to adapt to consumers' desire to always be connected to the Internet. Providing a seamless connectivity experience on digital signage platforms is a key component of keeping customers engaged, as it allows them to access additional information about a store and its products or be served engaging applications on demand. The companion chips for the 8th generation processors address this need.
Companion chipsets for Intel Core processors and other chips have historically been somewhat passive physical I/O bridges, but that has changed in the new 300 Series chipsets (formerly known as Cannon Point) that accompany 8th generation Intel Core processors.
For the always-connected consumer, critical among the features integrated on the new chipsets is Intel® Wireless-AC 2×2 160 MHz. This provides an on-chip media access control (MAC) layer for IEEE 802.11ac-based Wi-Fi at rates of up to 1,733 Mbits/s. Faster than a Gigabit Ethernet connection, these rates enable seamless streaming, responsive interactivity, and quick HD video downloads that help keep digital signage users engaged (Figure 2).
Figure 2. Intel® Wireless-AC 2×2 160 MHz technology integrated on new Intel® 300 Series chipsets provides higher wireless connectivity at up to 1,733 Mbits/s. (Source: Intel Corporation)
One retail application that can leverage this high-speed wireless connectivity is communication with a cloud-based virtual assistant. This is yet another technology that has exploded in popularity on consumer devices in recent years, but it also requires that the host platform be able to process voice commands.
To this end, also integrated in 300 Series chipsets is Intel® Smart Sound Technology, a built-in audio digital signal processor (DSP) dedicated to audio, voice, and speech recognition. By housing this dedicated IP block in the platform controller hub (PCH) rather than the processor itself, developers can design systems that allow consumers to interact with virtual assistants without sacrificing video or graphics performance.
Further enhancing efficiency, Intel® Smart Sound Technology relies on another technology called Intel® Ready Mode Technology. This is similar to a traditional sleep mode, but it allows voice recognition applications to remain "always on" without draining significant power from the overall system.
Intel® Open Pluggable Specification: Just Plug It In
For smart retail engineers and operators looking to take advantage of these capabilities today, embedded system OEMs are shipping platforms based on the 8th generation Core™ processor and 300 Series chipsets.
The OPS500-520-H from Axiomtek, for example, is an Intel® Open Pluggable Specification (Intel® OPS)-compliant system based on an 8th generation Intel® Core™ i3 processor, Intel® Core™ i5 processor, or Intel® Core™ i7 processor and the 64-bit Windows 10 operating system (Figure 3). It includes up to 32 Gbytes of DDR4-2400 SO-DIMM memory and DisplayPort, HDMI, USB 2.0, USB 3.1 Type A, 10/100/1000 Mbit/s Ethernet, and a host of other interfaces. It can therefore be dropped in quickly to existing digital signage installations.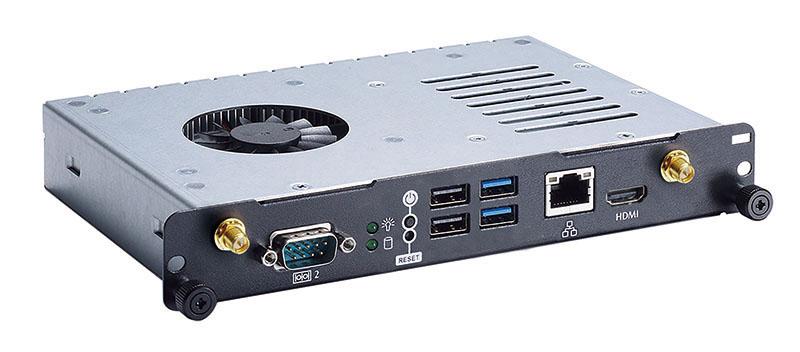 Figure 3. The Axiomtek OPS500-520-H is an Intel® Open Pluggable Specification (Intel® OPS)-compliant digital signage system with ample I/O for quick deployment in existing smart retail systems. (Source: Axiomtek)
Increasing Consumer Confidence and Engagement with Technologies They Trust
For brick-and-mortar retailers, meeting consumers where they are not only applies to physical proximity, it now also means providing them with access to products in a way that is comfortable and familiar. Today, that happens to be through immersive video and graphics, high-speed Internet connectivity, and the ability to interact with virtual assistants.
8th generation Intel Core processors and 300 Series chipsets provide these capabilities, and are available in power-sensitive packages that meet the needs of modern digital signage systems. Now deployable in off-the-shelf, Intel® OPS-compliant systems, there's no reason smart retail can't be even smarter.