Retail Gets Personal with AI and Deep Learning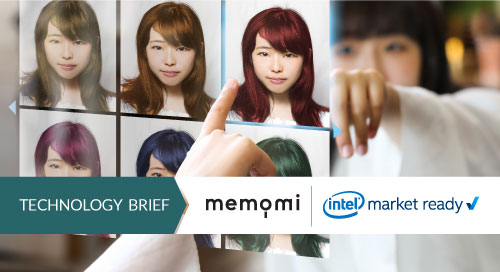 As the lines continue to blur between brick-and-mortar and eCommerce, the need to create a personalized and unique retail shopping experience is more important than ever.
According to a recent report, nearly 80 percent of customers now say the ability to obtain personalized services is a significant factor in deciding where to shop.
And while retail stores strive to engage shoppers with the same capabilities as eCommerce, they're also exploring new ways to gather data and make tailored recommendations in real time. Such personalization is especially valuable in the fashion industry where an endless selection of styles, sizes, and options can create hundreds of combinations.
Economic trends, digital transformation, and evolving customer preferences are creating a competitive landscape where traditional strategies may no longer be enough, said Deloitte in a recent report. Many of the most successful brands are now using innovative technology in their physical retail stores to enhance the shopping experience and deliver long-term value to customers.
Sizing Up Fashion, Cosmetics, and Eyewear
AI, machine learning, and augmented reality (AR) now offer opportunities to engage customers in ways we've never imagined. Through digital mirrors, kiosks, tablets, and even consumers' own mobile devices, retailers can offer real-time recommendations and enable shoppers to virtually test different makeup options, try on clothing, and match accessories, by simply swiping a screen.
One example of this technology in action is an AR beauty mirror at the Neiman Marcus flagship store in New York City. Using a 360-degree "makeover mirror," a beauty associate can give a customer a cosmetic makeover and record the session. The customer can watch the video later, making it easy to repeat the application at home.
"It's like the CRM of beauty," said Salvador Nissi Vilcovsky, CEO of Memomi Inc. "Neiman Marcus can actually keep a record of the products the customer has tried, send reminders when it's time to reorder, and make personalized offers."
Another growing use of this technology is in eyewear. Luxottica, the world's largest eyewear company, with more than 7,400 stores across the globe, uses AR to enable customers to select multiple frames and view them in a digital mirror, superimposed side by side on their face.
This offers customers the ability to quickly try on multiple products while capturing data for the brand to later personalize new offers. It also enables consumers to shop the "endless aisle" because they can virtually try on eyewear that is not in stock. Customers can save these looks to their profile and immediately share with friends for feedback.
The company reports these AR-powered experiences has enabled it to close 95 percent of sales.
The "AR of Things" with Deep Learning
Neiman Marcus and Luxottica are creating these kind of immersive experiences with the Memory Mirror solution by Memomi.
The Memomi AI engine and deep learning algorithms enable consumers to refine their selections and see what apparel, makeup, glasses, and accessories will look best based on their style and personal traits.
Images of each customer are saved as 3D models, and with a cross-platform "AR of Things" concept, shoppers can virtually try on anything by simply walking up to a mirror, using their mobile device, or opening an email. System features include:
Virtual backgrounds show alternate settings such as at the beach or on the street.
Live stream calls directly from the mirror for input from others—as if they were in the store.
Smart filters show how products look in different lighting conditions.
Multi-brand recommendations virtually apply other products to complete a look.
Real-time distortion correction gives shoppers an accurate perspective even as they move around.
"What makes the mirror so effective in the store is that it's simple and intuitive," said Vilcovsky. "We don't want to change their thinking about the mirror. We want it to be frictionless. When a customer is standing in front of it for the first time, they don't have to do anything more than they would in a passive mirror."
See Video 1 to see the Memory Mirror solution in action.
Video 1. The Memomi AR of Things concept
Completing the Look
The solution offers brands and retailers the opportunity to develop more comprehensive shopper profiles and detailed product and mixing trends. This can significantly transform and improve the customer experience while enabling shoppers to save looks to their profile to share across all channels.
As the customer changes products, colors, and options, they not only deliver product recommendations to themselves but create a digital footprint.
"With every touchpoint, you can offer something that is consistent and meaningful. Brands can leverage these kinds of experiences to provide more recommendations and meaningful data to optimize the next visit or out-of-store experience," Vilcovksy said.
The retailer can engage with customers again and again with tailored offers. It ultimately enhances the lifetime customer value by increasing conversions and offering the ability to reach them with post-visit product promotion and customized recommendations (Figure 1).

Memory Mirror uses the latest-generation Intel® Core™ processors with integrated Intel® Iris™ Graphics to run the platform software. The Intel® NUC connects to Memomi digital mirrors—powering compute-hungry AI applications at the edge.
The company's goal for the future is to create multidisciplinary mirrors to enable shoppers to create an entire look from dress to shoes and from accessories to makeup.
"While retailers are looking for a return on investment on such technologies, it's ultimately about how they can drive a greater customer experience," Vilcovsky said. "And in the face of increasing competitive pressures in the fashion industry, these tools can offer significant value."