Putting Digital Signage in Motion
There's nothing like mass transit trains and buses for providing a captive audience for advertising. In fact, many transit systems depend on advertising revenues to supplement their tight budgets and help hold down fare prices. But do transit companies need a dedicated media player on a train or bus to deliver advertising? Or is it possible to give them more for their money by offering multi-function telematics solutions that can perform other important tasks?
Digital signage manufacturers and system integrators looking to offer such a versatile product would need a unit that can deliver powerful compute and graphics capabilities while operating within the power constraints of a bus or train. In addition, this unit would need to meet all the environmental challenges of life on wheels and rails – from temperature extremes to vibration.
Portwell recently introduced such a rugged, multi-function solution for handling mobile digital signage and more (Figure 1). Their PCS-8311P telematics system is a tough embedded computer offering four Power over Ethernet (PoE) M12 ports. These ports enable the system to perform as a digital signage media player and a network video recorder (NVR) by providing data transfer capabilities and power to smart displays and onboard surveillance cameras over a connection that can withstand serious shock and vibration. The ports can also solidly connect and power other LAN peripherals, such as door sensors or ticket printers.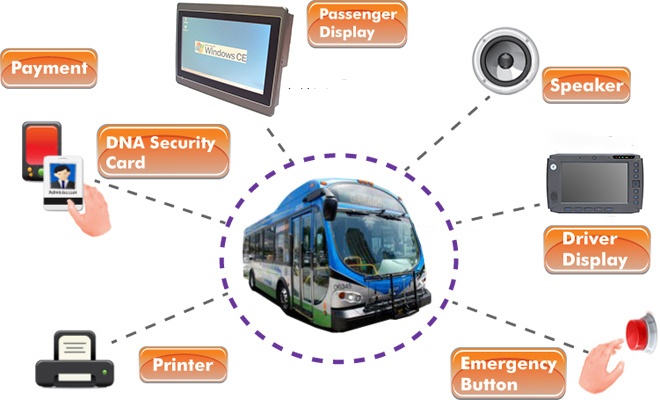 Figure 1. The Portwell PCS-8311P telematics system makes a versatile onboard media player that can handle NVR duties and a variety of other transit tasks.
Overall, the PCS-8311P is a textbook example of versatility. It is designed for use in commercial and municipal vehicles in applications such as in-vehicle infotainment, digital signage, mobile communications, navigation, onboard surveillance, and fleet management.
Let's take a look how its design, extensive I/O, powerful but low-power-consumption processor, and other features make it so well-suited to on-the-road digital signage applications and more.
Rugged Design
The PCS-8311P meets MIL-STD-810F standards for vibration, shock and crash hazards, as well as EN50121 standards and EN50155 certification for railway applications (Figure 2). The unit's tough aluminum-alloy enclosure includes cooling fins and wall- and VESA-mounting options, enabling the system to operate in harsh environments. The unit supports a wide operating temperature range (-40°~70°C), allowing use in almost any climate – cold, tropical, and desert. Its M12 ports enable unshakeable connections. And dual hot-swappable SATA storage with options for SSDs and RAID 1 (as well as RAID 0) provides redundancy and fast drive replacement to keep vehicles in service.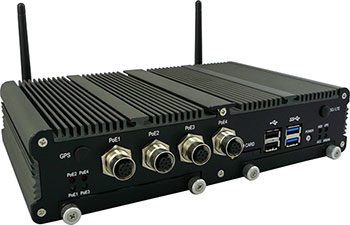 Figure 2. The Portwell PCS-8311P meets MIL-STD-810F standards for vibration, shock and crash hazards, as well as EN50121 standards and EN50155 certification for railway applications.
Built for Vehicle Power and Communications Limitations
Buses and trains generally operate on 24/28-volt systems, and their electronic components face input voltage power variances during operation. In addition, embedded computers for transit need to incorporate ignition-sensing power control systems to ensure their digital signage and other applications operate only when the vehicle is running. This prevents battery drainage when vehicles are garaged. Equally important, transit embedded systems must perform sequenced shutdowns so that when a bus or train is shut off, the signage solution's operating system does not crash and introduce errors in the software.
The PCS-8311P is designed to run on a wide range of DC power – from 9V to 36V. Its intelligent power ignition control provides power management for smart startups and shutdowns. It even includes short-circuit protection through an auto-recovery function. The four IEEE802.3af PoE interfaces deliver up to 15.4W per port – enough to power surveillance cameras, smart displays, and even self-contained (all-in-one) digital signage systems.
As for communications, the PCS-8311P offers an excellent array of choices for connecting on the move. The unit supports up to three wireless modules, including LTE, 3.5G (with SIM card), and WLAN (Wi-Fi). It also offers GSM/GPRS and Bluetooth*, plus GPS Dead Reckoning. Savvy developers can use the GPS Dead Reckoning to offer timely location-based advertising and information. For instance, when the bus or train is approaching a stop with a restaurant, pre-arranged advertising for that restaurant could display a special for transit riders.
Wide Range of Essential I/O
Rich COM I/O interfaces, including support for optional CAN 2.0B, help transit companies maximize their investment in legacy devices and equipment. The unit includes three RS-232 (two with RS-485 and Auto Direction Control), two USB 3.0 ports, two USB 2.0 ports, four in and four out DIO ports, one line-out audio, one microphone port, and one SIM card socket (Figure 2 and Figure 3). Of course, there are also the aforementioned M12 Ports for GbE PoE, as well as three display connections (DVI-I, DisplayPort, and VGA).

Figure 3. The Portwell PCS-8311P provides a rich selection of I/O on both sides of the unit.
A Processor Designed for Efficient Compute and Graphics Performance
With a thermal design power (TDP) rating of 15 W, the 5th generation Intel® Core™ i7-5650U processor brings all the performance you expect of an Intel® Core™ i7 processor to applications requiring low power consumption and stunning images and video. Now you can put on wheels and rails the same Ultra HD 4K graphics as advanced indoor systems.
The 5th generation Intel Core i7-5650U processor profits from Intel's 14nm technology, 2nd generation 3D tri-gate transistors, and latest architectural enhancements. The processor combines a powerful dual-core CPU with a platform controller hub (PCH) to create a single multi-chip solution. The result is a PC-class processor for space- and power-constrained embedded applications that delivers solid compute performance, HD graphics, and high quality sound.
The integrated Intel® HD Graphics 6000 engine uses an improved architecture and an additional VDBOX unit (multi-format video codec). For digital signage applications, this combination delivers smoother visual quality, extremely fast media-transcode performance, and outstanding HD media playback. Intel® Clear Video HD technology and Intel® Quick Sync Video 2 add visual quality and color fidelity enhancements that enable eye-catching video quality. Codec support includes VP8 and HEVC/H.265. The processor supports the latest APIs as well – DirectX 11.2 and OpenGL 4.3.
For cases where the PCS-8311P is used both as a digital signage media player and an NVR, the 5th generation Intel® Core™ processors deliver faster video conversion compared to the previous generation. Video conversion to compressed formats can make a big difference in how many hours of video can be saved onboard the unit's two drives.
Make a Compelling Case for Your Digital Signage Solution
The Portwell PCS-8311P is an excellent platform to build on for offering a transit digital signage system that can do double duty and even triple duty as an NVR and a mobile communications, management and navigation system. In addition, manufacturers can visit the Solutions Directory to find other rugged digital signage systems.