Manage Digital Signage Networks for Efficiency and Profit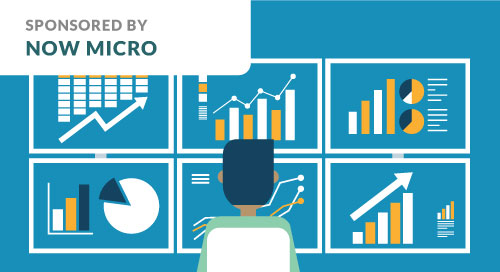 Digital signage is expanding into countless use cases. Creating positive brand experiences in a store. Offering event information in a conference center. Directing inbound visitors to food, lodging, entertainment, and other services at an airport.
And the market is also exploding: The compound annual growth rate of digital signage through 2024 is projected at 7.3 percent, to end up at $29.6 billion. Just the global ad spend through digital out-of-home (DOOH) media is expected to top $16 billion in 2020—during the middle of a pandemic when billions of people shelter at home.
And the opportunities are only getting larger as signage adds all manner of sensors, AI, and on-board computing power. What were once "displays" are becoming intelligent agents that can do far more than broadcast content. Cutting-edge signage is becoming an interactive media—one that responds both to viewers and to the surrounding environment.
Efficient Management Is a Must
But with opportunities come challenges and risks. One example is flopping in front of the public.
"Your mistakes are more visible than others," says Bernard Carter, Vice President, Technology at Now Micro. "If you have a problem, it's in a place that has visual impact."
That could mean a technical issue, like a blank screen. Or it could be a message appearing in the wrong place and time. But whatever the issue, you want to know not just when it happens, but be alerted to conditions and situations that might lead up to an outage.
Want to cut signage costs? Centralize management with @nowmicro. Via @insightdottech
An operator needs central monitoring and control, including remote diagnosis. That can avoid simple problems or, if something goes wrong, permit immediate corrections.
The capabilities also help efficiency and cost-effectiveness. Rather than constantly dispatching trucks and drivers, or even larger crews, the network operator can handle many problems from a control center, saving a lot on operational and maintenance costs. Upward of half the time, calls from customers can be handled centrally—a lot of person-hours not spent on the road.
Operational Benefits
Beyond reducing problems, centralized control enhances what network operators can offer their clients.
An obvious one that builds off greater efficiency is simplified management. Personnel spend fewer hours chasing and solving problems. That opens time for higher-value work, such as developing new capabilities and offering true value-added consulting to clients.
Central control provides rapid response to changing conditions. Changes in traffic patterns? Content tied to real-time events? Passing along valuable information about mass transit slowdowns or developing emergencies to consumers? All that and far more is possible.
Flexibility and responsiveness also mean that an operator can help clients leverage content for local opportunities. Some examples would be using license place recognition to provide faster curbside pickup, or informing shoppers that another line has no waiting.
With central control, such things are the beginning. The abilities allow the operator and its clients to plan differently and more expansively.
There is even the opportunity to use sensors and AI for collecting data and then analyzing it to suggest and support new marketing and business strategies.
A Platform That Delivers
Clearly, an operator needs a platform that can provide robust central monitoring and control. One example is Now Micro's DICE.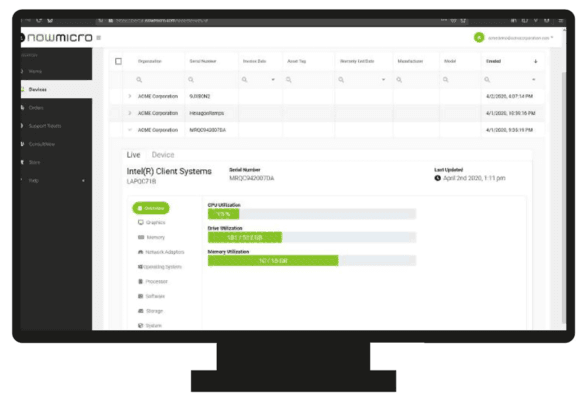 DICE offers truly centralized control. Not just from one physical location but in one application, using the power of the Intel® vPro platform for remote management on supported systems.
On a single pane of glass, operators get real-time device information and, additionally, all the configuration and historical information that can be critical in troubleshooting devices in the field. Pulling up device health and performance data is easy.
The software also provides all the capabilities necessary for full asset management, including purchase and product details, like how long equipment has been in the field and when the warranty expires, all at the click of a button.
Smart Investment for Today and Tomorrow
An advanced digital display network, no matter what the application, is only as good as the ability to monitor and manage it, with the flexibility to include future additions and configurations.
A good centralized management platform will help an operator provide what customers want today and what they'll be asking for in the future.