Make Rugged IoT Computing Cost-Effective
Designers of IoT applications are under constant pressure to cost-effectively meet ruggedness, space, performance, and reliability requirements that surpass those of typical consumer systems. Designing from scratch to meet all these demands can be costly, so a good alternative route for the IoT is to take a high-performance board for a PC and place it in a thoughtfully designed enclosure with effective thermal management, EMI/ESD protection, and I/O port design.
Along with saving on cost and development time, such an approach also lends itself to scalability as new processors emerge and applications become more demanding.
An example of a computing platform that is suited to this alternative approach is the Next Unit of Computing (NUC) form factor. Scalable with the latest Intel processors, the board can meet space and performance requirements. With some attention to enclosure design and heatsinking, it can readily be converted to a rugged, relatively inexpensive IoT computing platform. Here's how Logic Supply developed a ruggedized enclosure around it for the IoT, and made it look good in the process.
NUC Balances Space and Scalable Performance
Intel® NUC boards, such as the NUC7i3DNBE, were designed to combine high-performance computing in a small footprint of 4×4 inches (Figure 1). It uses the recently announced Intel® CoreTM i3-7100U (Kaby Lake) processor with Intel® HD Graphics 620, which has a thermal design power (TDP) of 15 W and uses a soldered-down BGA package for robustness.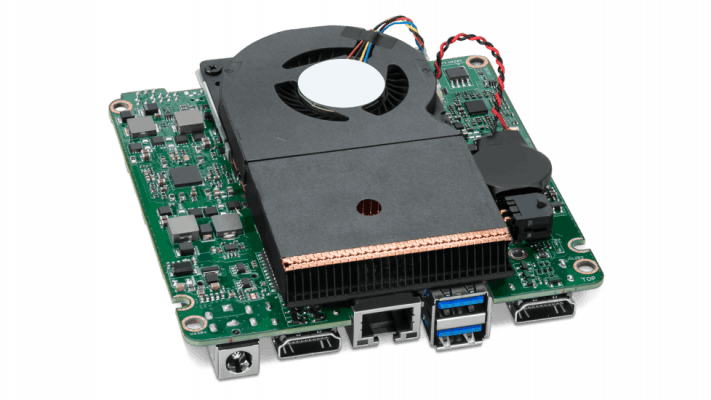 Figure 1. Intel® NUC boards such as the NUC7i3DNBE meet the space, performance, and scalability requirements of industrial applications, but need to be modified to meet industrial, signage, IoT, and environmental and reliability challenges. (Source: Intel)
Add features like use of SSD memory that's screwed directly to the board, an operating temperature range of 0˚ to 55˚C, the default fan, and a plastic enclosure, and the NUC is generally robust enough for consumer-level and workstation applications.
But between consumer-level and industrial usage patterns and design requirements, there is a large gap. While consumers can tolerate, and even enjoy, getting to open up a computer system to swap components, troubleshoot issues, and tolerate having to let a system cool down if it overheats. That's not the case with industrial and IoT applications.
"For our customers, downtime is a killer," said JP Ishaq, product manager at Logic Supply Inc., a provider of ruggedized computer systems. Many customers put their computers behind ceiling tiles, in cabinets, or under a workbench. "They don't want to see it, and they especially don't want to open it up because it overheated," he said.
Ruggedizing NUC for Industrial and IoT
While the NUC has the right balance of size, connectivity, functionality, and performance, including HD media capability, the next step is to make it suited to the needs of customers in the industrial space. This translates to removing as many failure points as possible.
This process starts with removing the fans, which tend to be the cheapest component, can clog the system with dust, allow metal shaving ingress, and fail or short out. "We want to remove it entirely," said Ishaq. "We want a completely solid-state solution." On top of that, he said, all vents must be eliminated, and I/O ports must be reduced or sealed against moisture, dust, and EMI.
With the fan removed, Logic Supply focuses on passive cooling with advanced heatsink and enclosure design to make sure the internal temperature stays as cool as possible. "Some might take a board, slap a heatsink on it, and put it in an enclosure," said Ishaq. Instead, he added, "We try and make sure we use bespoke thermal solutions in order to maximize the draw of the heat off the processor, to give it plenty of breathing room."
This gives designs such the ML100-G-31 an interesting look (Figure 2). "But it's also very, very, functional," said Ishaq. "We believe form should follow function, but all things being equal, we might as well make it look good, too." Logic Supply also includes the option to mask or seal vents and add branding information on the enclosure.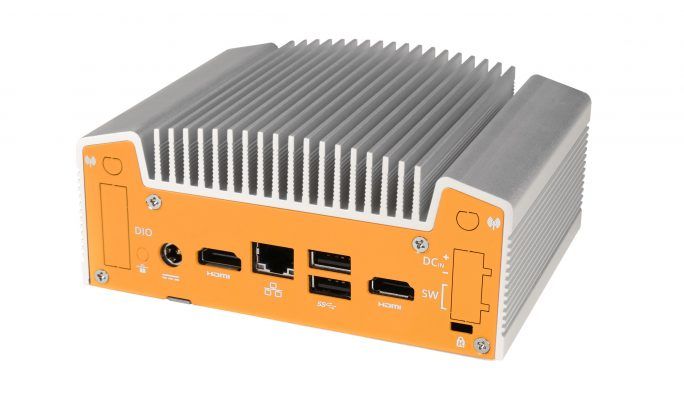 Figure 2. The ML100-G-31 includes a bespoke heatsink design and the option to mask or seal vents. (Source: Logic Supply Inc.)
The design of the heatsink depends on the customers' application requirements, such as available space and the operating environment. But all involve use of high-quality aluminum with good emissivity, combined with a good thermal for consistent contact and a good pressure fit to keep it in place. "Some heatsink solutions get really complex with heat sublimation and heat pipes, but we try and keep it really simple, with no gaps, so it's simple and tightly put together," said Ishaq.
While the NUC platform allows users to scale according to the demands of their applications using the latest Intel processors, the Kaby Lake line did require some additional modifications to the heatsink, relative to its previous Sky Lake and Broadwell implementations.
For example, the team dropped more elements of the heatsink down to the board. "Typically, we'd minimize the board contact to just the CPU, but we dropped some to the regulators as well," said Ishaq. The team used thermal pads to contact the regulators directly, then extended the heatsink out over the pad. "With the new solution in place, we saw a 10˚ to 15˚C degree improvement in the rated temperature," said Ishaq.
The trick to success is to over-test, and specify conservatively. This means maxing out all the components, from the CPU to memory and Wi-Fi or other network connections.
Logic Supply also tests to standards such as EN 50155 for electronic equipment for railways, with tests for temperature, humidity, shock, and vibration. The company will even do vibration dampening to isolate the board from excessive g forces as needed.
Logic Supply will also take the standard ML100-G-31 hardened chassis and either mask ports, or bring out ports that consumers would not ordinarily use, including COM ports and digital I/O. To tackle EMI, the team ensures the gaskets around the ports are tight and avoid the use of basic backplates, said Ishaq.
Ruggedizing NUC for Industrial and IoT
While the performance, scalability, footprint, and reliability requirements often imply bloated costs for industrial and IoT applications, that doesn't have to always be case. Selecting the right form-factor board, supported by scalable processors and the right bespoke heatsink and enclosure design specialists, the end solution can meet design and environmental requirements, on time, and within budget.